Jan. 21, 2016 04:15PM PST
Data Investing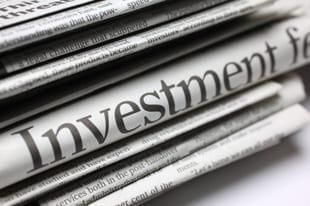 Data-driven companies like Engagement Labs are becoming increasingly important as conventional social media metrics fail to offer the full picture.
Social media is growing at an incredibly rapid pace, and it seems like a new platform is taking off every day. In 2015, social media giants like Facebook (NASDAQ:FB) held their ground even as a slew of new startups began transforming the industry.
For example, Snapchat, with its self-deleting text, video and photo sharing capabilities, entered the mainstream last year. Periscope, another new company, hosts live video streams that allow users to across the world to see what others are seeing. However, with the advent of these new technologies, the old measures of social media success (i.e. likes and followers) are becoming less central. Enter the rise of big data and companies like Engagement Labs (TSXV:EL).
Big data takes center stage in social media
With companies investing more and more in social media, the necessity of accurate metrics is becoming increasingly important. Where are these investments going, and how can their success be measured? Engagement Labs offers full-service, data-driven social technology solutions for marketers, and is focused on helping companies realize the impact they have on social media.

In
a recent company blog post
, Engagement Labs said that "[by] basing their social media success on metrics such as number of followers, likes, shares, retweets, etc. brands are missing out on vital information that can really help improve their social media campaigns. In 2016, we predict that brands will be turning to big data companies to find additional metrics to measure and benchmark their social success."
Need for meaningful social media metrics
The Investing News Network reached out to Engagement Labs CEO Bryan Segal to learn what metrics companies should be paying attention to. According to Segal, "i
n the online social media landscape, engagement, impact, responsiveness and sentiment are some key metrics that need to be measured. These metrics then need to be translated into intelligence based on driving loyalty, acquisition, retention, amplification and ROI [return on investment]."
He further clarified that "
it is important to use metrics that deliver on customer engagement, amplifying online messages to conversations online and offline, and driving one on-one relationships with mass audiences that will increase brand affinity."
Big insights from big data
Big data is a prominent aspect of crafting an effective corporate social media strategy. But, as Segal noted, "big data in isolation means very little if there is not analytics for businesses to activate."

So where is big data headed in the social media industry? According to Segal, "the macro shifts will move away from solely looking at size metrics (number of followers, likes, shares), to looking at performance metrics (engagement, impact, responsiveness, active user base, sentiment)." That means big data needs to be effectively wielded in order to drive business insights and actions. With so much data being recorded in today's internet age, it's not the amount of information, but how it is being used that works to differentiate one social media strategy from another.
Future milestones for Engagement Labs
So what is it like to be at the center of this big data revolution? Segal explained that he is the CEO of the "first company globally to measure [the intersection of social media and offline word of mouth] and create a holistic, Total Social™, 360-degree view of social media." That, he feels, represents the future of social media analysis.
And indeed, the future looks bright for the Toronto-based company. This year, Engagement Labs will be using Total Social™ (a combination of Engagement Labs' proprietary social media measurement tool and TalkTrack, the Keller Fay Group's leading measurement source of word-of-mouth conversations) to reflect the importance of holistic measurement when it comes to audience engagement, both on the street and on the internet.
Meanwhile, people are taking note of Engagement Labs on the stock market. With a small market cap of $15.63 million, it could be the big data social media company that investors are looking for.

Securities Disclosure: I, Morag McGreevey, hold no direct investment interest in any company mentioned in this article.