Jan. 05, 2018 07:41AM PST
Cloud Investing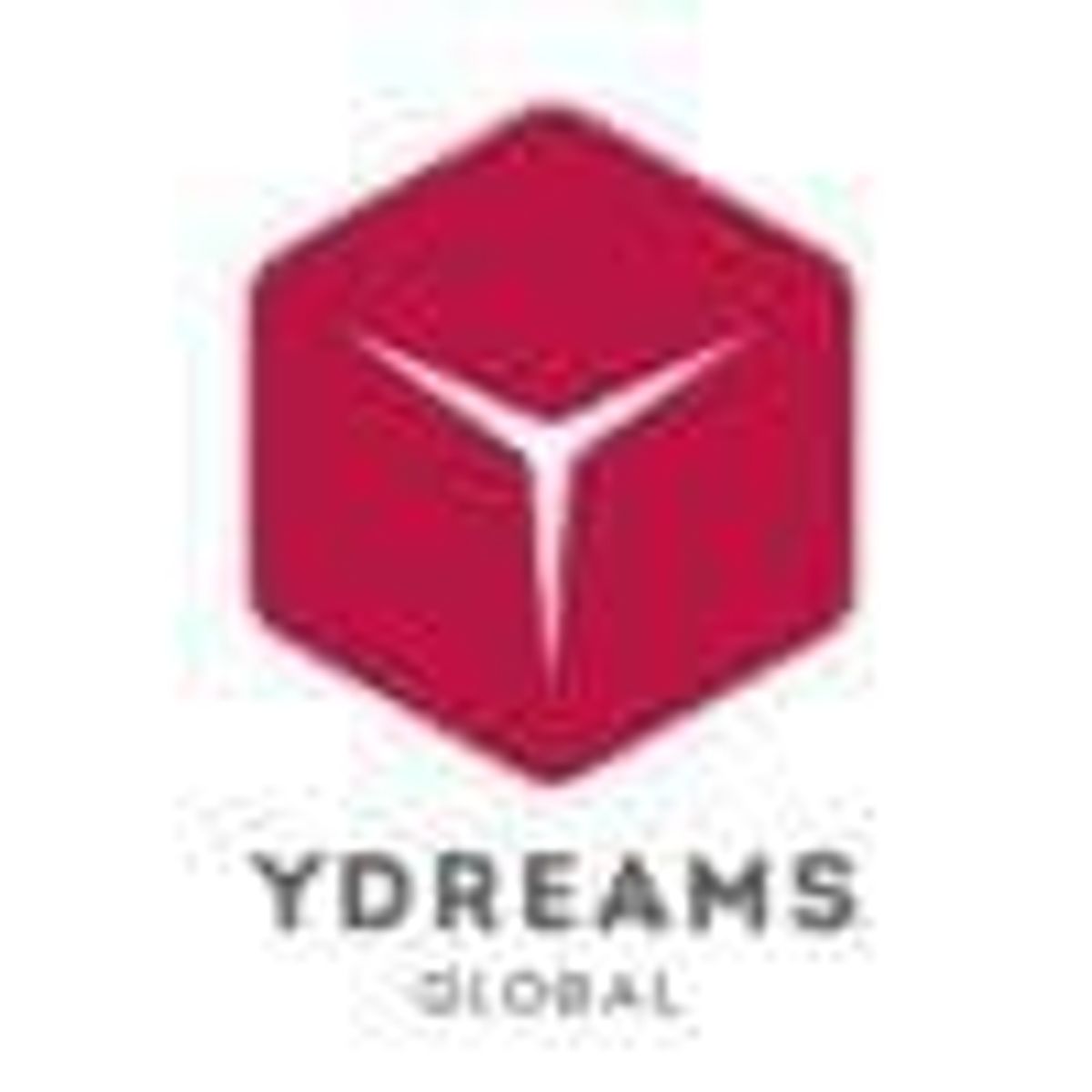 YDreams Global Interactive Technologies Inc. (TSXV: YD) (OTC Pink: YDRMF) (FSE: A2AP0L) ("YDreams Global" or the "Company) would like to announce that it has released a new project for the fashion brand Schutz.
YDreams Global Interactive Technologies Inc. (TSXV:YD) (OTC Pink: YDRMF) (FSE: A2AP0L) ("YDreams Global" or the "Company) would like to announce that it has released a new project for the fashion brand Schutz. A new concept store was opened by the brand with several interactive technologies designed by YDreams Global, including an Augmented Reality mirror and smart tags using RFID.
Schutz is a highly successful fashion brand that produces designer shoes and accessories. With a flagship store in New York and product sales in over 40 countries, they chose YDreams Global to create digital solutions to their new concept store. The goal is to test the technologies which may result in increasing the sales experience to roll out to other stores of the brand. Schutz currently has 80 stores worldwide, including New York City and Beverly Hills. A second store which incorporates YDream Globals' technologies is already underway.
The brand is part of the Arezzo & Co group (Bovespa: ARZZ3.SA), a leader in women's footwear, handbags and accessories market in Brazil. Founded 45 years ago, the company now sells more than 10 million pairs of shoes a year, as well as handbags and accessories. There are five brands — Arezzo, Schutz, Anacapri, Alexandre Birman and Fiever — with products that are noted for their quality, design, comfort and innovation.
"Technology and Fashion combine very well together; we are happy to be working with Schutz in this highly innovative store. Technology is changing the customer experience, therefore retailers who are adapting and evolving are those who will likely succeed. We expect that the retail experience is going to be a big trend for 2018," said Karina Israel, COO of YDreams Global.
Alexandre Birman, current CEO of the brand is the Brazilian designer that became a global powerhouse among footwear designers. As heir and chief executive of Arezzo & Co., Mr. Birman oversees one of his native country's largest shoe empires which includes his own luxury labels, family brand Arezzo, Anacapri, Schutz and Fiever. His namesake line — known for its use of exotic skins in vibrant hues and prints — is globally renowned, and a firm favorite of A-listers including Blake Lively, Katy Perry, Gigi Hadid and the Duchess of Cambridge.
YDreams Global also wishes to amend the terms of its previously announced (December 4 and December 8, 2017) non-brokered private placement to 14,666,666 units at $0.15 per unit for gross proceeds of $2,200,000. Each unit will consist of one common share and one transferable share purchase warrant exercisable at $0.25 for a period of five years.
On December 22, 2017, YDreams Global announced the opening of the first Arkave Store.
On December 19, 2017, YDreams Global announced a mutual collaboration with Ubique, a reference in eSports with the goal of including Blockchain technology in Arkave.
On December 12, 2017, YDreams Global signed a new Augmented Project for one of the biggest Media and Entertainment companies in the world.
On November 9, 2017, YDreams Global announced the creation of a new blockchain, ICO and cryptocurrency division.
On October 5, 2017, YDreams Global was commissioned by Qualcomm Inc. (QCOM—NASDAQ) to create and design a project for them for Futurecom 2017.
On September 19, 201,7 YDreams Global announced it was commissioned by Octagon to create a project for the NBA.
About Schutz and Arezzo Group
Since debuting in 1995, brazil-based Schutz has become a go-to for sophisticated footwear with bold, double-take-worthy details. The brand's signature shoes include sexy two-strap heels, gladiator sandals, caged stilettos, and espadrille wedges that blend style with fun. An ever-expanding range of silhouettes ensures there's a pair of Schutz shoes for any and every occasion. Available in an assortment of leading retailers, Schutz flagship stores in New York City and Beverly Hills and online at schutz-shoes.com.
"Today Arezzo & Co. dominates the Brazilian domestic market, selling more than 11 million pairs of shoes annually. And while roughly 90 percent of Arezzo & Co.'s business is Brazil-based, Birman is building on his existing international reach. The Schutz brand boasts 80 stores in Brazil, and has been identified as having huge growth potential stateside. There are two stand-alone boutiques in the US: one on New York's Madison Avenue, and a second on Beverly Hills Drive in Los Angeles, which opened in 2016.
In Europe, the focus is amplifying the Alexandre Birman label, launched by the designer in 2008. Already the brand has high-profile stockists worldwide, including Net-a-Porter, Bergdorf Goodman, Luisa Via Roma, Harvey Nichols and Saks Fifth Avenue, and was the footwear of choice for Gisele Bündchen when she made her cameo during the Rio Olympics opening ceremony (Birman created a bespoke pair of heels especially)."
About YDreams Global
YDreams Global Interactive Technologies Inc. (www.ydreamsglobal.com) is a technology company with offices in Vancouver, Dubai, São Paulo and Rio de Janeiro, that combines Augmented and Virtual Reality Technology, Design and Intelligence to respond to the challenges and demands of today's users and consumers.
YDreams Global works as a partner for companies and brands to reframe their strategy through relevant human-centered ventures that integrates digital experience with the physical presence and venues. YDreams Global anticipates future challenges and connects them with the needs of the market, building innovative concepts and delivering them with international excellence.
YDreams Global have developed over 1,000 projects for clients all over the world, such as NBA, Adidas, Cisco, Nokia, Nike, Mercedes Benz, Coca-Cola, Santander, AmBev, Qualcomm, Unilever, City of Rio and Fiat.
More Information:
Daniel Japiassu
Director and Chief Executive Officer
hey@ydreamsglobal.com | www.ydreamsglobal.com | www.youtube.com/ydreamsglobal
Neither TSX Venture Exchange nor its Regulation Services Provider (as that term is defined in policies of the TSX Venture Exchange) accepts responsibility for the adequacy or accuracy of this release.
Click here to connect with YDreams Global Interactive Technologies (TSXV:YD) for an Investor Presentation.
Source: www.newsfilecorp.com
Investing News Network websites or approved third-party tools use cookies. Please refer to the  cookie policy for collected data, privacy and GDPR compliance. By continuing to browse the site, you agree to our use of cookies.