A two-fold increase in the price of palladium since last April nearly represents a 25-month high and is partly being driven by demand in Exchange Traded Funds. Industrial demand for the metal is further underscored by the growing car market in China and worldwide.
By Dave Brown-Exclusive to Resource Investing News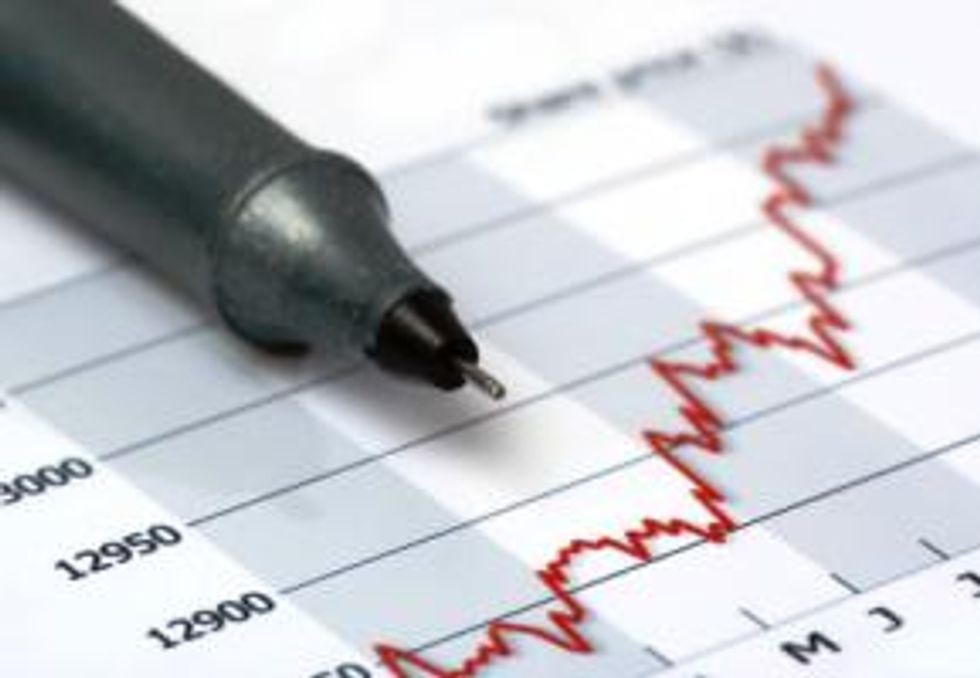 Analysts expect coal prices to continue to rise after a strong first quarter performance with demand from China and the United States putting increased pressure on limited supply. The Macquarie Group Ltd. estimated China's demand for coal used to make steel will rise 5.6 percent.  POSCO, South Korea's second largest steelmaker, also expects tight raw material markets in the second half of this year, with demand from China and the United States continuing to strengthen coal prices.
China's top economic planning agency projects coal production will not meet supply this year and the country will remain a net importer. Electricity generation is projected to increase by 7 percent in 2010, which will also place a higher demand on the coal supply. Domestic raw coal production is only expected to rise 3 percent this year.
Peabody Energy (NYSE: BTU), the world's largest coal mining enterprise, is still in the bidding for Australian-based Macarthur Coal after raising its initial offer by 14 percent to $3.8 billion. This comes as Macarthur rejected a $3.44 billion takeover bid from rival Australian coal firm New Hope (ASX: NHC).  Analysts at Citigroup expect mining giant Xstrata and China's Citic Group to enter the bidding race and it is probable that other interests will emerge, causing a bidding war for Macarthur.
Earlier this month, The World Bank made a clear statement regarding coal-fired power plants, when it approved for a $3.75 billion loan to South Africa's state-owned electricity supplier Eskom Holdings Ltd. to help build one of the world's largest coal-fired power plants. The Bank believes electricity plays a central role in poverty reduction and, by moving ahead with this project, is favoring cheap energy to help raise people out of poverty over some competing concerns of environmentalists.
On Tuesday, April 27, the world's first premium plug-in hybrid electric vehicle (PHEV), the Fisker Karma will begin a two-month marketing tour that will stop in three Canadian provinces and 26 US states targeting 42 cities. The Karma has a total range of 300 miles, 50 of which are electric-only and powered by a lithium-ion battery that can be fully recharged in as little as eight hours. The battery was designed by  A123 Systems (NAS: AONE).  Utilizing a 403hp engine, it can reach 60mph in six seconds with a top speed of 125mph, yet the manufacturer claims it can achieve more than 100mpg.  Initial customer deliveries are expected to begin first quarter 2011 with a base price of $87,000. The company anticipates a more affordable model using the same basic technology arriving in 2013.
On April 16, Toyota Motor Corp (NYSE: TM) announced plans to launch competitively priced Prius hybrid minivans using lithium-ion batteries early next year.  The company will initially manufacture lithium-ion batteries at its Teiho factory in Aichi Prefecture, and later plans to produce them at a battery joint venture operation with Panasonic Corp (NYSE: PC).  Toyota plans to keep the price point of the new Prius model relatively close to those of current models as it aims to strengthen its current market dominance in the hybrid market.
On Tuesday, Rodinia Minerals Inc. (TSX-V: RM) reported that it received positive second phase sample results from the auger drill exploration program on its Salar de Diablillos lithium-brine project in Salta, Argentina.  The Canadian mineral exploration company believes the results may be indicative of high concentrations of lithium and potash. Rodinia Minerals is encouraged to observe results at a further depth of the brine indicating favorable magnesium to lithium ratios.  The samples are from an aquifer that will be the focus of subsequent exploration programs and will be used to assess the feasibility of production in the future.
Prices for palladium have skyrocketed this year due to increasing demand for the metal from the rebounding automotive sector, as well as concerns that Russian stockpiles might be far smaller than expected. A two-fold increase in price since last April represents nearly a 25-month high and is partly being driven by demand in Exchange Traded Funds.  Industrial demand for the metal is underscored by the growing car market in China and worldwide. Chinese automotive sales last month saw an increase of 56 percent; Japan and the US saw a 24 percent rise in sales, as well. This is important because palladium is one of the main metals used in catalytic converters, which accounted for 45 percent of all palladium used worldwide last year.
Stillwater Mining [NYSE: SWC] is the only US producer of platinum and palladium. Currently the company's primary stock holder is Russian mining giant Norilsk Nickel, the world's leading miner of palladium. Recent reports may have the Russian company looking to sell off their share of the US company. While the sale of the company is not considered imminent, Norilsk Nickel may be eyeing high returns due to the high price of the metal.
Mineral Resources Ltd (ASX: MIN) has finalized a joint venture deal with former pearl marketing company Atlantic Ltd (ASX: ATI) to revive the stalled Windimurra vanadium project in Western Australia.  Atlantic will hold a 63 percent stake in the venture and when the project is complete, and will become a significant supplier of vanadium – Windimurra is forecast to produce about 7 percent of the world's vanadium supply.  The agreement is contingent on Mineral Resources and Atlantic raising between AUS$90 million and AUS$100 million for debt financing and capital to complete the project.
Stina Resources Ltd (TSXV: SQA) outlined its exploration plans for the spring and summer of 2010 at its Bisoni McKay Vanadium property in Nevada last week. Stina is in the process of evaluating their geological results from 2007 and 2008, establishing sample and drill targets, and securing geological field staff and equipment.  Stina also intends to complete further metallurgical testing on oxidized, transition and carbonaceous material. A scoping study is being considered, and the company intends to discuss the possibility of an initial pilot plant with the Nevada Bureau of Land Management. Drilling could commence in May and metallurgical testing and resource updates could be ready as early as fall 2010.
With help from Assistant Editor Vivien Diniz
Featured
Investing News Network websites or approved third-party tools use cookies. Please refer to the  cookie policy for collected data, privacy and GDPR compliance. By continuing to browse the site, you agree to our use of cookies.