Palladium Instead of Platinum: An Auto Trend Headed For Trouble?
Jun. 15, 2011 10:04AM PST
Palladium Investing
Using palladium instead of platinum in emission systems may save automakers a lot of money initially. But, the shift could aggravate supply problems that are already in the forecast.
By Michelle Smith  – Exclusive to Palladium Investing News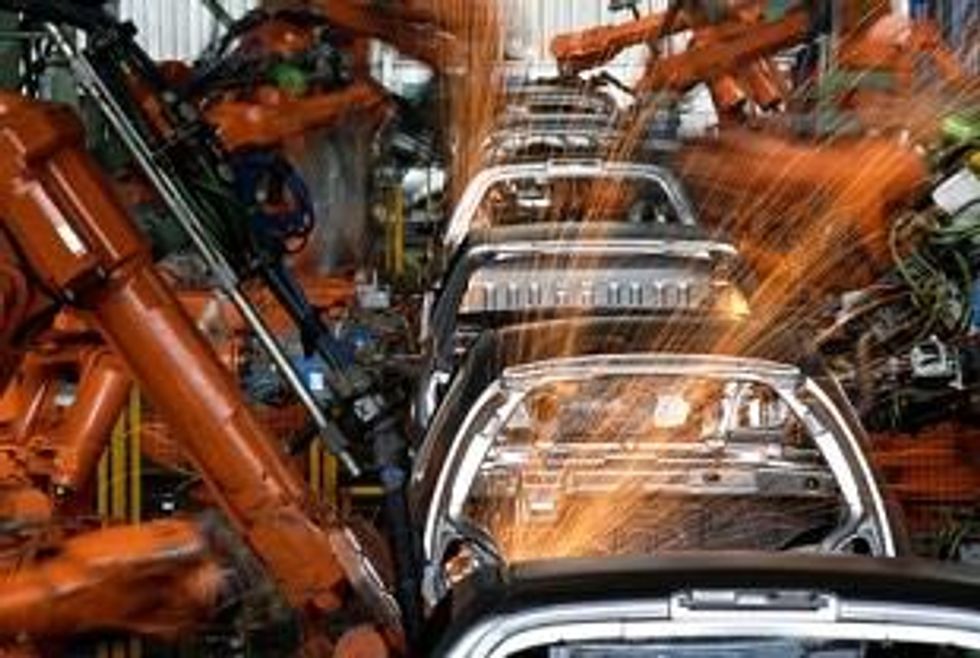 Platinum was preferred for emissions control, but automakers are finding its sister metal palladium increasingly attractive. Technological developments and trends suggest palladium can and will serve as a wide scale replacement for platinum. However, supply issues and the resulting price effects threaten to diminish palladium's appeal for the auto sector over the long term.
Sandy Wood, head of the commercial unit of Anglo Platinum (PINK:AGPPY), is one individual who confirmed a growing requirement for palladium to replace platinum in the auto catalyst sector. And BMW is an example of an automaker that is increasingly making the swap.
The reason for the change is the large price difference between the two metals. On June 14, platinum rose to $1,792.20 an ounce and palladium rose to $793.13 an ounce. Adding to automakers attraction to palladium is the increasing amounts of technology that allow the metal to be used as an efficient substitute.
Palladium, emissions and fuel
Replacing platinum with palladium may be brow-raising for current investors of either metal, but this shift is not new. It was actually prompted by Ford Motor Company's (NYSE:F) fear of platinum shortages in the 1980′s. To help avert the potential effects, Ford invested in research that led to the development of palladium based catalytic converters, sparking a palladium-for-platinum shift in gasoline burning automobiles in the 1990s.
According to Stillwater Mining (NYSE:SWC), palladium is already the dominant catalyst for gasoline emission systems. In 2010, the company had contracts committing 100 percent of its palladium production to US automakers.
Diesel automobiles have always been a different story because the combustion of this fuel creates different conditions and platinum has proved to be the best metal to deal with them. Developments supporting palladium have prompted a shift, but this has occurred at a slower pace due to the associated challenges. Palladium has been found to be less effective for diesel emissions and removing platinum once required replacing it with twice as much palladium.
Economic pressures spur continuing research and many of the problems are being solved. In 2009, technology was revealed that allowed 50 percent of platinum to be replaced with palladium. As technological advancement occurs, larger shifts from platinum to palladium occur.
Due to the persistent gap between the prices of the two metals, Johnson Matthey expects the European diesel sector to increasingly use platinum/palladium formulations. A report by the company states that the development of catalysts containing equal amounts of the metals seems to be inevitable, and in the future, catalytic converters could be composed of greater amounts of palladium.
Shift vs supply
Shifting from platinum to palladium may save automakers a lot of money initially, but the savings will reduce over time. A Stillwater report warns that the huge price gap between platinum and palladium cannot exist forever.
Auto sales are growing in emerging countries and nations are developing stricter emissions requirements, apparently lacking regard for the availability of supplies to develop the necessary parts.
Through clean air legislation, governments are essentially mandating the use of platinum group metals (PGMs). Catalytic converters have been in use for more than 30 years and a replacement for PGMs hasn't been found.
This places significant pressure on a market where supply deficits are already in the forecast. Global consumption of palladium has long exceeded production. This was possible in large part due to supplies from Russian stockpiles, which are now believed to be nearly or completely depleted. Annual palladium production has been fairly stable over the past 20 years so there is little hope of extracting enough to satisfy increasing demand.
Stillwater's report says that due to consumption at an unsustainable rate a day of reckoning looms ahead.
Investing News Network websites or approved third-party tools use cookies. Please refer to the cookie policy for collected data, privacy and GDPR compliance. By continuing to browse the site, you agree to our use of cookies.