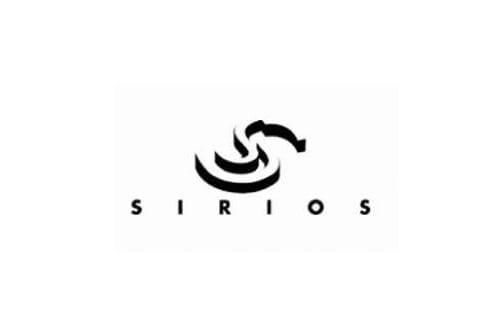 TORONTO, ONTARIO–(Marketwired – June 16, 2016) – Eastmain Resources Inc. ("Eastmain" or the "Company") (TSX:ER) is pleased to announce a $2 Million work program, including 5,000 metres of diamond drilling at the Éléonore South Joint Venture ("Éléonore South") property in Quebec's James Bay gold district. The program will be managed by Azimut Exploration (TSX VENTURE:AZM) …
TORONTO, ONTARIO–(Marketwired – June 16, 2016) –
Eastmain Resources Inc.
("Eastmain" or the "Company") (TSX:ER) is pleased to announce a $2 Million work program, including 5,000 metres of diamond drilling at the Éléonore South Joint Venture ("Éléonore South") property in Quebec's James Bay gold district. The program will be managed by Azimut Exploration (TSX VENTURE:AZM) and also includes partner, Les Mines Opinaca Ltée ("Opinaca"), a subsidiary of Goldcorp (TSX:G)(NYSE:GG).
The 2016 planned program is designed to test high-priority gold targets. It will begin in early-July with detailed surface prospecting to increase the sampling density of seven target areas. Beginning in August, the first phase of the drill program will include 2,500 metres of core drilling to test the geochemical and geological targets. This will be followed-up with an additional 2,500 metres of core drilling during a second phase later in the year.
The 2016 work program will test the tonalite-metasediment contact directly on strike with the Cheechoo discovery, strong Gold-Arsenic soil anomalies over the main tonalite body, and strong Gold-Arsenic soil anomalies along the contact between an iron formation and a linear tonalite body.
The program follows-up on an in-depth analysis conducted by Azimut on data from the Éléonore South property and a comparison with the available data from the adjacent Éléonore and Cheechoo properties in the Éléonore mining camp (
Figures 1-3
). A major soil geochemistry anomaly was identified on the Éléonore South property and, when superimposed, appears comparable in composition, size and intensity to the soil footprint of the Éléonore mine deposit. The major soil anomaly is still largely untested and may similarly reflect an underlying gold-bearing mineralized system in bedrock (see Azimut press releases dated March 3 and March 30, 2016).
Claude Lemasson, Eastmain President and CEO, commented, "This year is a breakthrough year for Eastmain as we significantly increase the scope our exploration programs within the James Bay gold district. In particular, we are especially excited about the significant increase to exploration on the Éléonore South property. We believe that this asset is entering a promising, new phase and we look forward to keeping our shareholders updated as we progress through the 2016 exploration program."
This press release was reviewed and approved by Jean-Marc Lulin, geologist and acting as Azimut's Qualified Person under National Instrument 43-101.
The Éléonore South Joint Venture Property
The Éléonore South Property is a three-way Joint Venture for which the ownership is Azimut 26.57% (2016 JV Manager), Opinaca 36.71% and Eastmain 36.72%. The Property comprises 282 claims over 147.6 km
2
and is located in a highly prospective part of the Éléonore mining camp positioned between the Éléonore Property, which hosts Goldcorp's producing Éléonore Mine, and the Cheechoo Property explored by Sirios Resources Inc.
About Eastmain Resources Inc. (TSX:ER)
Eastmain is a Canadian exploration company with 100% interest in the Eau Claire and Eastmain Mine gold deposits, both of which are located within the James Bay District of Quebec. Eau Claire, the Company's core asset, has superior infrastructure within a favourable jurisdiction and is royalty free. Eastmain also holds a pipeline of exploration projects in this new Canadian mining district, including being a partner in the Éléonore South Joint Venture.
Forward-Looking Statements – Certain information set forth in this news release may contain forward-looking statements that involve substantial known and unknown risks and uncertainties. Forward-looking statements consist of statements that are not purely historical, including statements regarding beliefs, plans, expectations or timing of future plans, and include, but not limited to, statements with respect to the potential success of the Company's future exploration and development strategies. These forward-looking statements are subject to numerous risks and uncertainties, certain of which are beyond the control of Eastmain, including, but not limited to the impact of general economic conditions, industry conditions, dependence upon regulatory approvals, the availability of financing, timely completion of proposed studies and technical reports, and risks associated with the exploration, development and mining industry generally such as economic factors as they affect exploration, future commodity prices, changes in interest rates, safety and security, political, social or economic developments, environmental risks, insurance risks, capital expenditures, operating or technical difficulties in connection with development activities, personnel relations, the speculative nature of gold exploration and development, including the risks of diminishing quantities of grades of Mineral Resources, contests over property title, and changes in project parameters as plans continue to be refined. Readers are cautioned that the assumptions used in the preparation of such information, although considered reasonable at the time of preparation, may prove to be imprecise and, as such, undue reliance should not be placed on forward-looking statements. The Company assumes no obligation to update such information, except as may be required by law.
Eastmain Resources Inc.
Claude Lemasson
President and CEO
+1 647-347-3765
lemasson@eastmain.comAlison Dwoskin
Investor Relations
+1 647-347-3735
Alisondwoskin@gmail.com
SOI:CA