Asante Gold Announces 'Ashanti' Shear Zone & Drill Targets Outlines at Bentase, Kubi Area and Ghana
Sep. 04, 2015 08:01AM PST
Company News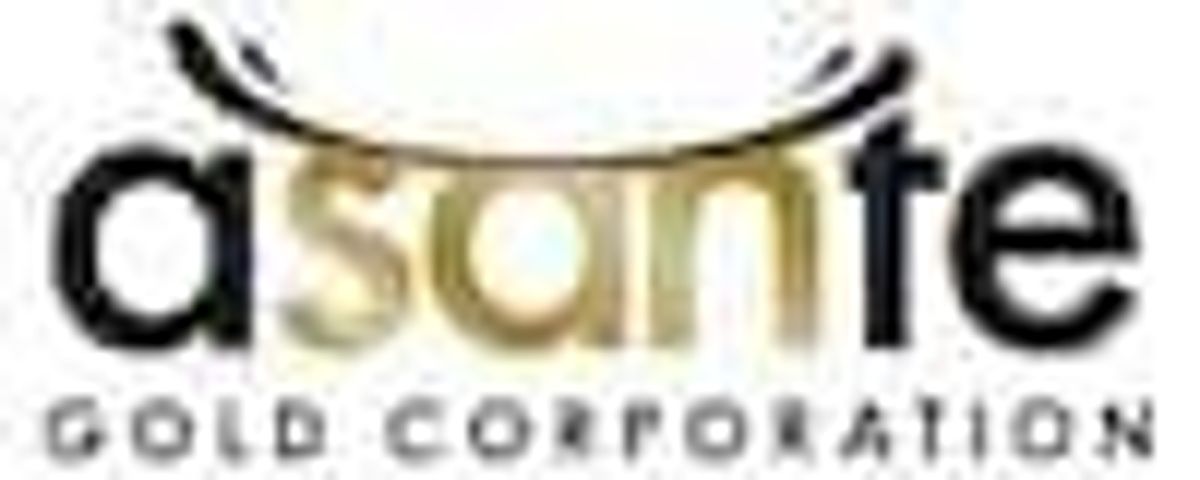 Asante Gold Corporation (CSE:ASE) announced today that it has completed a program of ground geophysics at Betanase, covering the strong gold in soil anomaly previously outlined by Perseus Mining (Ghana) Limited. The surveys consisted of induced polarization, resistivity and fixed source VLFEM on 14 lines at 100m line
Asante Gold Corporation (CSE:ASE) announced today that it has completed a program of ground geophysics at Betanase, covering the strong gold in soil anomaly previously outlined by Perseus Mining (Ghana) Limited. The surveys consisted of induced polarization, resistivity and fixed source VLFEM on 14 lines at 100m line spacing.
As quoted in the press release:
The surveys have outlined a 150m to 200m wide NNE trending shear zone co-incident with highly anomalous gold in soil anomalies ranging from 100 to over 3200ppb Au. A 750m long section of the shear displays anomalous induced polarization responses typical of 'Ashanti' type sulfide mineralized auriferous reef systems. The maximum IP response (32msec) is co-incident with a soil sample grading 962ppb Au.
One of the conductors interpreted from the fixed source VLF-EM survey has a length of 1km and is co-incident over its entire length with anomalous gold in soil values ranging from 60 to 1530ppb Au. As a result of these strong results a drill program to test the anomalies is planned, subject to available funding.

Asante Gold also announces that it will use its best efforts to raise up to $1.5 million by the private placement of up to 10 million units of the Company. Each unit is priced at $0.15 and consists of one common share and one-half of a transferrable share purchase warrant.
The offering will be made to existing shareholders of the Company in Canada (in which the exemption for the sale of securities to existing shareholders has been approved) to a maximum of $15,000 per shareholder, unless the shareholder has obtained advice regarding the suitability of the investment from a registered investment dealer (in the jurisdiction the shareholder is resident), and to accredited investors, at the price of $0.15 per unit.
There is no minimum subscription. Each full warrant will be exercisable into one common share of the Company at a price of $0.30 for a period of two (2) years, with a provision that should the shares trade on the Canadian Stock Exchange (CSE) at $0.35 or higher for 20 consecutive trading days the warrant holder would have 30 days to exercise the warrant or they would expire.
In the event of an oversubscription, existing shareholders will be given priority and will be filled on a pro-rata basis. A subscriber must have held shares as of September 4, 2015 in order to subscribe to the offering. Subscription agreements are available from the Company and will be available for download from our web site. 2 Certain Directors and Officers of the Company may acquire securities under the private placement.
Any such participation would be considered to be a "related party transaction" as defined under Multilateral Instrument 61-101 ("MI 61-101"). The transaction will be exempt from the formal valuation and minority shareholder approval requirements of MI 61-101 as neither the fair market value of any shares issued to or the consideration paid by such persons will exceed 25% of the Company's market capitalization.
Proceeds from the private placement will be used for working capital, with $500,000 applied to debt. A finder's fee may be payable on the accredited investor portion of the offering. All securities purchased under this offering will be subject to a four month and one day hold period.
Connect with Asante Gold Corporation (CSE:ASE) to receive an Investor Kit
Investing News Network websites or approved third-party tools use cookies. Please refer to the cookie policy for collected data, privacy and GDPR compliance. By continuing to browse the site, you agree to our use of cookies.