PDAC 2011: The Prospectors and Developers Association of Canada's Annual Convention
The 2011 PDAC International Convention, Trade Show & Investors Exchange will be held from March 6-9 at the Metro Toronto Convention Centre.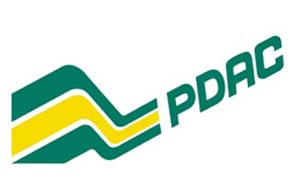 The Prospectors and Developers Association of Canada's (PDAC) annual convention is aptly dubbed – the place "where the world's mineral industry meets."
The 2011 PDAC International Convention, Trade Show & Investors Exchange will be held from March 6-9 at the Metro Toronto Convention Centre.
Founded in 1932, PDAC's mission statement includes encouraging "the highest standards of technical, environmental, safety and social practices in Canada and internationally." In keeping with their mission, this year's convention will feature a special technical session, Evolving Exploration Business Models in the 21st Century, which was "inspired by last year's rousing debate about the big changes taking place in exploration," says PDAC President Scott Jobin-Bevans.
The PDAC convention in Toronto brings tens of thousands of people together from all different sectors of the mining community including retail and institutional investors, analysts, exploration managers, prospectors, brokers, financiers, mining execs, geoscientists, and mining media.
Last year, the convention hosted 22,000 participants from 118 countries. The Trade Show boasted 608 booths representing 357 exhibiting organizations including 60 provincial, federal and international governments. A total of 584 companies held booths at the Investors Exchange with 60 companies exhibiting their drill core samples in the Core Shack.
This year, conference attendees can expect a myriad of interesting presentations and panels to choose from on topics including Commodities and Market Outlook, Finance: Dealing and Developing, Powering Up Worldwide Uranium Deposits, New Discoveries and Developments, and Rare Metals and the Electric Car.
The PDAC Trade Show offers participants the ability to meet face to face with over 350 companies and organizations including Analytical laboratories, consulting geologists and engineers, drilling contract services and equipment suppliers, geophysics companies, loading and hauling equipment and parts suppliers, and mineral processing services & suppliers.
For those investors interested in the mining sector, the Investors Exchange provides an opportunity to meet with brokerage houses, financial institutions, stock exchanges, prospectors, major mining firms, mid-level producers, and junior exploration companies. Running concurrently with the Trade Show, over 600 exhibitors will be present, including prospectors displaying their maps and samples in the the Prospectors' Tent.
Sunday, March 6, the Investors Forum will feature presentations from prestigious newsletter writers and industry commentators including Lawrence Roulston of Resource Opportunities, Mickey Fulp of The Mercenary Geologist, Brent Cook of Exploration Insights, Leonard Melman of The Melman Report and Adrian Day of Adrian Day Asset Management.
From Monday through Wednesday, conference participants can learn more about the investment potential of mining industry exhibitors at the Exchange Forum where over 140 companies will be presenting on their current exploration and development activities.
For those of you unfamiliar with the PDAC annual convention, attending presentations by industry experts and visiting industry leaders' booths are not the only highlights to this renowned event. A number of luncheons and evening events are organized with the intention of providing a festive and social atmosphere for the enjoyment of Conference participants.
On Sunday, March 6 from 6 to 8:30 pm, PDAC attendees are invited to participate in the convention's largest networking event, the Welcome Reception, hosted in the Canadian Room at the Fairmont Royal York Hotel.
Monday, have lunch with Eric Sprott, founder and CEO of Sprott Asset Management LP and hear his current market views in a presentation on "Investment Survival in a Meltdown." Mr. Sprott will review precious metals and energy sector opportunities as well as his take on the financial sector.
On Monday evening, join the PDAC in honouring those leaders who make remarkable contributions and promote excellence within the mining industry. The Awards Evening includes a masterly prepared three-course dinner, fine wine and live music.
Tuesday's International Panel Luncheon features a discussion centered on China—the big consumer. Is it sustainable? BMO Financial Group Strategy Advisor, Donald Coxe will be moderating a guest panel of distinguished experts as they debate the controversial topic.
Tickets sell out quickly for luncheon and evening events, so purchase your tickets in advance when you register for the convention.
How to Register
Registration for the PDAC 2011 Convention is available online, by phone or by mail.
Online: http://www.pdac.ca/pdac/conv/index.aspx
Phone: 1 905 463 1854
Mail: PDAC Registration Department
70 Appleton Trail
Brampton, ON L6W 4L3
Canada
The deadline for Early Registration is February 4, 2011.