OTC investing is risky, but interest is rising among Canadian mining companies in particular to join the OTCQB market.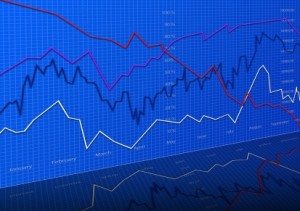 By Shihoko Goto – Exclusive to Resource Investing News
For those who are willing to go the extra mile and research extensively about their investments, opportunities are abound in the over-the-counter market. Better known as the OTC market, it consists of securities, corporate bonds, government securities, and certain derivative products that are not listed on any particular established bourse such as the New York Stock Exchange. Trading is done by dealers who hold securities inventories to broker buy and sell orders, and there is no stock exchange. Brokers are regulated by the Financial Industry Regulatory Authority, or FINRA.
Real-time quotes, trade volumes, and other data for the OTC market can be seen on the OTC Bulletin Board (OTCBB), which is overseen by FINRA. In order to be quoted on the OTCBB, companies need to file their latest financial reports with the Securities and Exchange Commission or in the case of non-US companies, with their own banking or insurance regulators.
Surging Canadian mining interest in top tier
Not all OTC companies are created equal, with some being far riskier investments than others. There are about 10,000 companies that make up the OTC market in the United States, and the Securities and Exchange Commission makes a point in highlighting the risks of investing in those firms, noting that many of those companies have been de-listed from a national exchange, or have filed for bankruptcy. There are, however, three main tiers within the market, with OTCQX being the top tier for its tighter regulations and greater transparency.
Established in 2007, OTCQX currently has 287 member companies and that number is expected to rise to 300 before the end of this year, according to OTC Markets' public relations manager Grace Keith. Corporate interest in listing on the market has risen exponentially in recent years, and the mining and exploration sector has been particularly robust, Keith said. Mining and exploration companies make up 84 of the 287 companies, and since the beginning of this year, 100 Canadian companies have joined the market, most of which are in the mining industry. Meanwhile, of the 84 mining companies currently on the market, 30 are from Canada.
Allure of OTCQX
Unlike most OTC companies, OTCQX member corporations are seen as lower-risk investments because they meet certain financial standards and are reviewed regularly. There is also greater transparency in their trading movements. Investors in OTCQX companies can trade through well-established brokerage firms including Charles Schwab, TD Ameritrade, and Fidelity, while trade reports are disseminated through major financial data providers including Bloomberg and Reuters.
From its genesis, OTCQX had focused on attracting major foreign companies including household names such as Adidas (OTC PINK:ADDYY). Non-US companies must be listed on a qualified stock exchange in their home country and have a Level 1 sponsored American Depository Receipt (ADR) program in the United States or a foreign company that is Depository Trust and Clearing (DTC) eligible, such as Canadian companies. The market thus increased its credibility with investors, while companies benefited from a lower cost to access US investors and diversify their shareholder base. For companies joining OTCQX, they must abide by much of the requirements needed to list on a US bourse, but the yearly flat fee to join is far less than listing on the NYSE and the fee is not based on share structure. In addition, companies do not have to provide a second set of disclosure with the SEC thus reducing costs further.
Risks in Pink
The Pink OTC Markets, on the other hand, do not require quoted companies to meet any eligibility requirements. Known better as the Pink Sheets, the OTC Pink Markets consist primarily of small and usually thinly traded companies, with most not meeting the minimum listing requirements to trade on a national securities exchange. Moreover, most companies do not file periodic reports or audited financial statements with the SEC, making it difficult for investors to find reliable information about them. Precisely because the market is so thin and information is patchy, there is a great deal of risk investing in the Pink Sheets which is particularly suspect to price volatility.
OTCQB, meanwhile, is the mid-tier market between OTCQX and the Pink Sheets. Member companies must report with the SEC or a US banking regulator, but there are no financial or qualitative standards to be in the tier.
Regardless of what tier it is in, any OTC contract requires both buyer and seller to agree on how a particular trade will be settled in the future, with forwards and swaps being common contracts. Derivatives contracts are usually governed by an International Swaps and Derivatives Association agreement.
Disclosure: I, Shihoko Goto, have no interest in the companies mentioned in this article.