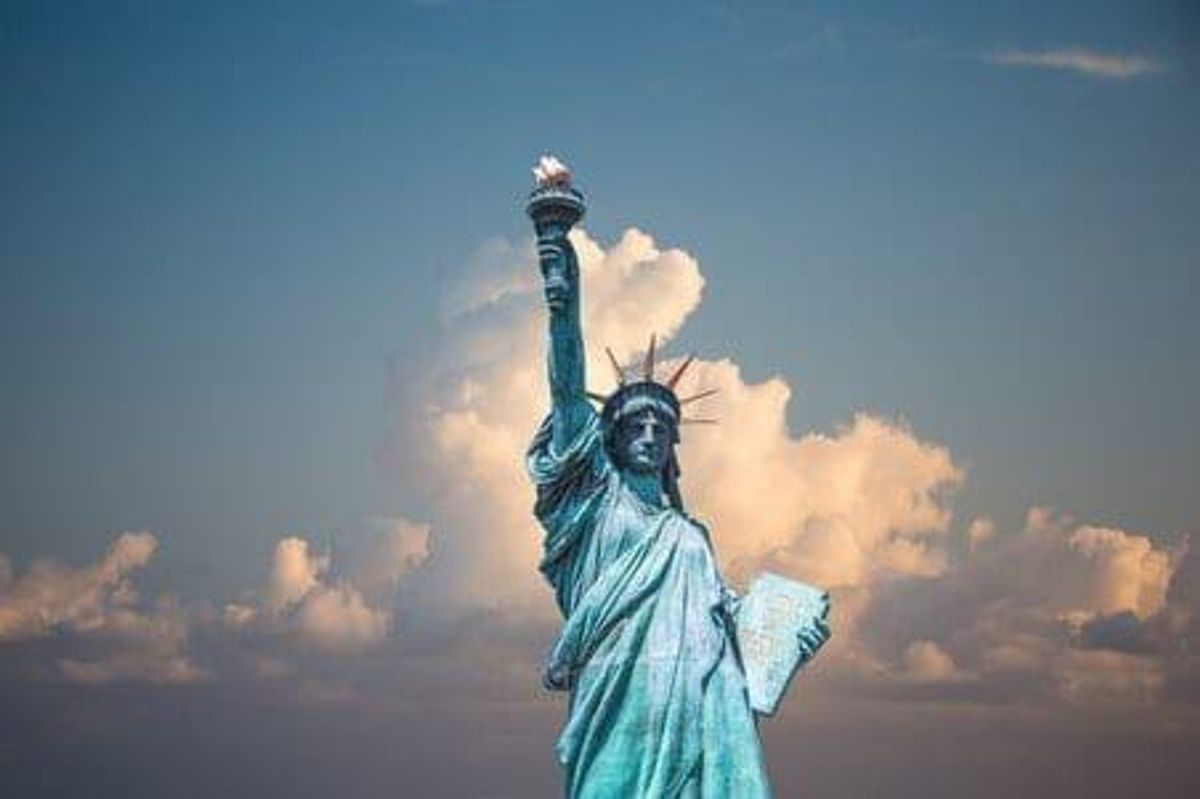 If you missed Mines and Money New York, don't worry — we've put together a pictorial overview of what happened at the two-day event.
This year's Mines and Money conference in New York just wrapped up, and the Investing News Network (INN) was on site to provide coverage.
The two-day show was held from Tuesday (May 8) to Wednesday (May 9) at the Hilton Midtown, and included over 300 attendees.
INN spent the event attending presentations, interviewing conference participants and more. If you weren't able to make it, follow along below for our pictorial overview of what happened — and stay tuned for our upcoming written and audio coverage.
Excited to be at #MinesAndMoney in #NewYork – stay tuned for updates! pic.twitter.com/qOvUaeRGf6

— Resource Investing (@INN_Resource) May 8, 2018
Tom Brady, chief economist at Newmont Mining (TSX:NEM,NYSE:NEM), gave Tuesday's keynote address, speaking about global macroeconomic trends impacting the mining industry. He said gold has been an investor-driven story for the last few years, and noted that the investment case remains steady.
Tom Brady Chief economist Newmont #minesandmoney #newyork pic.twitter.com/7SEhBM2qAg

— Andrew Thake (@norwich4862) May 8, 2018
Brady's talk was followed by a discussion on mining finance featuring panelists Istvan Zollei of Orion Resource Partners, Namrata Thapar of IFC and Rick Rule of Sprott US Holdings. Rule also gave a separate talk on the future of exploration and exploration investment in the resource space.
Istvan Zollei, Namrata Thapar and @RealRickRule discuss #mining finance in an Adrian Day-led panel at #MinesAndMoney in #NewYork pic.twitter.com/gtKKK3eZzf

— Resource Investing (@INN_Resource) May 8, 2018
Gold took center stage next in a panel led by Kitco's Daniela Cambone. Topics covered included the best way to invest in gold in the current environment.
gold investment panel hosted by KITCO #minesandmoney #newyork #kitco pic.twitter.com/m9rXSC0BZe

— Andrew Thake (@norwich4862) May 8, 2018
Tuesday also included talks on silver and platinum, with Anglo American's (LSE:AAL) David Jollie presenting on the investment thesis for platinum. Stay tuned for our interview with Jollie, which covers current platinum supply and demand and the metal's future potential.
Battery metals were not forgotten at the conference, and Tuesday afternoon had a section focused on "old-school" battery metal copper and "new-school" battery metals lithium and cobalt.
Speaking about copper, Leigh Goehring of Goehring & Rozencwajg Associates shared why he's so bullish, commenting that his research on supply and demand shows huge potential.
Leigh Goehring takes the stage in #NewYork – says he's "incredibly bullish" on #copper based on supply/demand research #MinesandMoney

— Resource Investing (@INN_Resource) May 8, 2018
We're headed toward a huge #copper bull market that will take prices further than expected, says Leigh Goehring at #MinesAndMoney in #NewYork

— Resource Investing (@INN_Resource) May 8, 2018
Lithium and cobalt were up next, with Frik Els of MINING.com moderating panels on both metals. Stay tuned for interviews with a number of participants, including Chris Berry of House Mountain Partners, Howard Klein of RK Equity and Jonathan Lee of JGL Partners.
Lithium panel #MinesandMoney #lithium pic.twitter.com/v7ubbNtBeV

— Mines and Money (@MinesAndMoney) May 8, 2018
#electriccar #battery is top topic of the #cobalt panel at #minesandmoney New York pic.twitter.com/jV7BWEAkJw

— The Prospector News | The Venture Report (@prospectornews) May 8, 2018
The day concluded with a talk from Professor Donald Sadoway of MIT, who offered a look at alternatives to lithium-ion batteries. Sadoway emphasized the importance of building batteries with metals that are readily available, and discussed his private companies Ambri and Boston Metal.
Wednesday kicked off with a panel on private equity opportunities in the mining industry, followed by a discussion on prospect generators and royalty/streaming companies. The latter featured panelists Julian Treger of Anglo Pacific Group (LSE:APL), Hanre Rossouw of Investec Asset Management, Adrian Day of Adrian Day Asset Management and Fabien Konan Beugre of Granatum Finance.
Silver Wheaton and Franco Nevada have gotten too large, says Hanre Rossouw – their dominance is likely to decline #MinesAndMoney #NewYork

— Resource Investing (@INN_Resource) May 9, 2018
Franco Nevada is Adrian Day's favorite royalty/streaming company – he also likes Royal Gold, Osisko Gold Royalties and Metalla Royalty & Streaming #MinesAndMoney #NewYork

— Resource Investing (@INN_Resource) May 9, 2018
Look for prospect generators with demonstrable and repeatable successes, says Julian Treger of Anglo Pacific at #MinesAndMoney in #NewYork

— Resource Investing (@INN_Resource) May 9, 2018
Mercenary Geologist Mickey Fulp took the helm later in the morning to share his thoughts on the downtrodden uranium sector. Fulp gave an overview of how the industry got to where it is today, and explained what catalysts could drive improvements. He reminded listeners that uranium is a "boom-and-bust market," and that it is difficult to tell when the ups and downs are coming.
What do we need for a U3O8 spot price increase? Catalysts include more buyers than sellers, continued Chinese stockpiling and Japanese restarts, says @mercenarygeo #MinesAndMoney #NewYork

— Resource Investing (@INN_Resource) May 9, 2018
Mickey Fulp outlining U3O8 spot price performance – says DOE sales have dampened price upticks in the wake of Fukushima #MinesAndMoney #NewYork pic.twitter.com/az49P5vfIL

— Resource Investing (@INN_Resource) May 9, 2018
Up next was author and economist Dr. Pippa Malmgren. She gave a wide-ranging talk on AI and geopolitics, touching on how her company H Robotics is developing technology that could help companies value deposits and mines more quickly.
.@DrPippaM speaks in #NewYork about the future of #mining – @H_Robotics developing #tech aimed at valuing mines more quickly (and more) #MinesAndMoney pic.twitter.com/ys11QASlT5

— Resource Investing (@INN_Resource) May 9, 2018
One fun event on Wednesday was a Shark Tank-style "pitch battle" featuring American CuMo Mining (TSXV:MLY), Sphinx Resources (TSXV:SFX) and Thunderstruck Resources (TSXV:AWE). Execs from each company gave a three-minute pitch to a panel of judges, and then had to answer a series of questions from the panelists.
At the end of the competition, Thunderstruck CEO Bryce Bradley walked away as the winner.
CEO @Bryce__Bradley pitching in at @MinesAndMoney 's version of #SharkTank and she won! pic.twitter.com/8J1DhKK2SF

— Thunderstruck (@AWETSXV) May 10, 2018
Wednesday afternoon brought talks on diamonds and rare earths. Independent analyst Paul Zimnisky spoke about the diamond industry, commenting on supply and demand dynamics, as well as the potential threat of lab-created diamonds.
Clint Cox of the Anchor House was up next with a talk covering where the rare earths industry stands today. Cox outlined key events that have taken place in the space over the last decade, noting that from around 400 rare earths juniors in 2012 there are now only between 20 and 30. What's more, only two of those 400 juniors — Lynas (ASX:LYC) and Rainbow Rare Earths (LSE:RBW) — have become producers.
The day wrapped up with a talk on space mining from Robert P. Mueller of NASA. He covered hot topics such as asteroid mining, and overall left attendees with a more accurate idea of what space mining could actually look like in the future.
The current space based economy courtesy of NASA #MinesandMoney #newyork pic.twitter.com/vr8uHcaSZD

— Andrew Thake (@norwich4862) May 9, 2018
Stay tuned for INN's interviews from Mines and Money New York. They will be posted over the coming week on our website and on our YouTube channel.
Don't forget to follow us @INN_Resource for real-time news updates!
Securities Disclosure: I, Charlotte McLeod, hold no direct investment interest in any company mentioned in this article.
Editorial Disclosure: American CuMo Mining and Thunderstruck Resources are clients of the Investing News Network. This article is not paid-for content.
Investing News Network websites or approved third-party tools use cookies. Please refer to the cookie policy for collected data, privacy and GDPR compliance. By continuing to browse the site, you agree to our use of cookies.