Production Cuts from Indonesia Boost Tin
Reduced tin production from Indonesia has had a big effect on prices for the base metal. Fearing that the high prices will encourage a wave of new production, Indonesia has stated that it will limit production to 100,000 tonnes, which could cause a larger supply deficit in 2011, boosting prices even higher.
By Michael Montgomery—Exclusive to Tin Investing News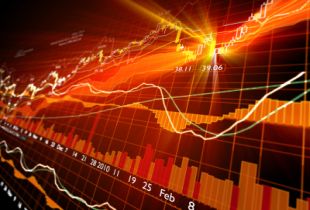 The price of tin had a remarkable rise in 2010; supply deficits of 22,000 tonnes sent prices through the roof, gaining 59 percent. This trend has continued through the start of this year, where on the LME, prices rose above 15 percent in January, up to $31,250 as of Feb. 8th. The explosion in price on the LME has outpaced all base metals over the last year. The main factor behind the supply side shortfalls was a lack of production from Indonesia, the world's second largest tin producing nation. China, the largest producer, has also been shutting down illegal tin mining operations as well as for many other metals such as rare earths, which has caused severe supply issues.
Indonesia has been cracking down on illegal mining operations since 2006, as well as reducing production from PT Timah, Indonesia's state controlled tin producer. Demand for tin rose over the year by "almost 13 percent to about 360,000 metric tons, with demand in China rising to a record," said the International Tin Research Institute (ITRI). The macroeconomic fundamentals at play in the tin market favored the rise in price, and should continue throughout the year.
PT Timah, the world's largest integrated tin miner, produced 40,413 tonnes in 2010, down 10 percent from their 2009 totals. It was the fourth consecutive year that production was reduced. The company stated that extreme weather conditions were a major factor in reduction. PT Timah's tin sales in 2010 fell 18 percent to 40,302 tonnes, however, because of the increased price for the metal the company expects a profit of $111.2 million. As a whole, the nation of Indonesia produced less tin over the year, which accounted for the 22,000 tonnes deficit that helped price soar.
The Indonesian government recently stated that because of the high prices of the metal, in an effort to reduce artesian and illegal mining operations, it "will limit annual output to a maximum of 100,000 tonnes if record high prices set off a scramble for the metal," reported Michael Taylor, for Reuters. The nation produced about 105,000 tonnes last year, if they limit the production, the supply deficit may only grow.
This limit to exports may be beneficial in the short run, but counterproductive in the long term. In the short run, as inelastic demand for the metal rises and further supply shortfalls raise the price of the tin, it will cause more miners to seek out new deposits to capitalize. While the nation may be able to shut down illegal artisan miners in their own country, they are powerless to stop and increase in supply from mines worldwide.
Last year with the scrutiny placed on conflict minerals coming from the Democratic Republic of Congo, mining operations were halted. While the supply from Congo is a small percentage of the entire market, it was a factor behind the supply deficits. Mining operations in Congo will not be halted indefinitely, which will bring more stability to supply-demand fundamentals.
In the long run, mining firms worldwide will be looking to capitalize on the increased prices due to the reduction of supply. The added supply from new production in the market will bring supply and demand into homeostasis. The development of new mining operations takes time. As of now there are not many developing mines coming online in the next year. "There are one or two new projects that are expected to come on stream in 2012 but, many will only really get going by in 2013," stated Peter Kettle, Manager, Statistics & Market Studies at the ITRI.
There is also a real concern that those holding long positions in tin may seek profit taking selling their positions, the volumes of trades may not be absorbed by the market. "When those funds start to take profits, tin prices could drop very quickly towards the $25,000 level, traders and fund managers say," reported Pratima Desai, for Reuters.
Most analysts expect tin prices to have another strong year. Supply deficits are expected to continue, estimated between 15-20,000 tonnes. If Indonesia limits production, its deficits may be even higher. "A price of $35,000 to $40,000 in the next five years is not impossible as demand climbs, new mines take longer than expected to start output, and ore quality drops," said Mohd. Ajib Anuar, Chief Executive Officer for Malaysia Smelting Corp. Potential profit taking by those holding long positions in tin is a factor that should be taken seriously going forward. However, the macroeconomic outlook for the tin market is strong.