Moly Majors Eye New Acquisitions
A busy week for molybdenum producers as multiple companies such as Quadra Mining and International PBX Ventures release statements about perusing new opportunities for moly.
By Michael Montgomery—Exclusive to Moly Investing News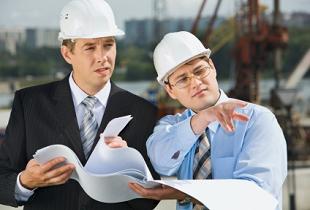 Molybdenum producers have had a busy week. Multiple companies have announced mergers and new mining operations as demand for moly rises.
North American-based operations are at the center of the news, including the merger between Canadian mining companies Quadra Mining and FNX Mining. Wallbridge Mining Company Limited is in the process of aquiring a copper-molybdenum operation in British Columbia. Also in the news, International PBX Ventures Ltd. has announced promising prospects for its Northern Chile operation.
Quadra Mining [TSE:QUA] and FNX Mining [TSE:FNX] announced a joint venture, 'a partner of equals,' aptly named Quadra FNX Mining Ltd. The merger provides both firms with access to each other's specialized mining operations. "With a combined market capitalization of $3.5 billion and $550 million in cash, the new company will draw on the specialized abilities of both firms… This includes the open mining and metallurgical expertise of Quadra, and the underground mining and exploration talent of FNX," reported Nick Stewart of Northern Ontario Business.
FNX mining gains the capital resources needed for their Sudbury operations in Ontario, Canada. "Our balance sheet and cash flow will provide outstanding capability to pursue consolidation," Paul Blythe, Quadra CEO said. The copper deposits in the area are significant in size, and may provide for large output of copper; with "one of the highest-grade copper ore-bodies in the world" in the Levack Footwall Deposit, the Sudbury operations will be considered one of the core assets of Quadra FNX, said Stewart.
With the combined forces of the two companies,and their specialized mining operations, the two firms can look worldwide for new opportunities, including Australia and Chile.
In a conference call the Executives of the two merging companies speculated about the ability to capitalize on projects worldwide, reported Andrew Willis: "the two companies will focus on expanding their holdings once they are united… Australia is a region that holds considerable promise, and that each project will be evaluated on its merits. Copper will continue to be a dominant theme… also interested in expanding around existing mines in the Americas by purchasing nearby properties."
New Acquisitions for Moly Producers
International PBX Ventures Ltd. [CVE:PBX] announced it has begun drilling on its wholly-owned Sulfato copper zone project in Northern Chile. The mine is estimated to be "capable of producing approximately 785.4 million lbs of copper and 166.4 million lbs of molybdenum over a 24-year mine life at an operating cost of $7.15 US$/t," stated the press release from International PBX Ventures. The company has also started exploring the Marta copper-moly porphyry system, suspected to be a large copper producing area.
"This zone has not been explored previously using modern exploration methods but historic mining at the Marta adit reveals high grade copper-molybdenum veining. Surface rock alteration and mineralization indicate that the Marta may be a porphyry copper-moly system of significant size," the press release added. Shares in PBX Ventures rose today by more than 8 per cent on the news.
Wallbridge Mining Company Limited is in the process of acquiring a copper-moly operation from Paget Minerals Corporation. The property located north of Pemberton, British Columbia "will consist of 116 square kilometers and covers the entire extent of one of these intrusions, which hosts widespread molybdenum mineralization and is associated with the largest molybdenum stream sediment anomaly in south-western BC," stated the press release from Paget Minerals.