Coal: Diversify to Mitigate Losses?
By Desmond McMahon—Exclusive to Coal Investing News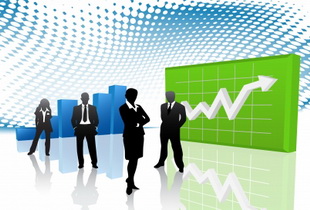 U.S. coal companies are looking to diversify.  Just a few years ago the industry enjoyed a boom in coal-fired power plant development, but growing concern for global warming and rising construction costs gave natural gas and renewable-energy plants an edge.
But the future is looking even more tenuous with the possibility of a US-based carbon tax and tighter restrictions on surface mining and storage of coal waste on the horizon. In anticipation, utility companies are shutting down old coal plants and replacing them with generators fueled by natural gas, which when burned emits 50 percent less greenhouse gas than coal.
Consol Energy [NYSE:CNX] is leading the effort to diversify and mitigate the impact of potential carbon regulation. After purchasing Dominion Resources' shale gas assets this week for a reported $3.5 billion, Pittsburgh-based Consol will acquire more than 9,000 wells and plans to increase natural-gas production to 350 billion cubic feet in 2015 from 142 billion cubic feet this year. The company said it is also considering acquiring the 18.5% of shares of CNX Gas Corp. that it doesn't own. Consol's shares slipped to $47.43 at closing on Thursday.
Other coal companies could follow Consol's lead. Massey Energy [NYSE:MEE] has expressed interest in gas production. Alpha Natural Resources [NYSE:ANR] has formed a joint venture to produce gas. And Walter Energy [NYSE:WLT] for years has used wells to remove potentially explosive gas from its mines.
But, unlike many major coal producers, Consol has been in the natural gas business for years and in 2005 formed a unit, CNX Gas [NYSE:CXG] to explore for and produce gas. CNX Gas trades publicly as CXG on the New York Stock Exchange.
"Gas is a perfect hedge against draconian moves on coal in the short term," Consol Chief Executive J. Brett Harvey said in an interview. Harvey doesn't plan to scale back coal production but will explore moving more coal to Asian markets then expand mining when domestic coal prices rise.
Harvey seems to be charting a wise course for Consol. The U.S. government's Energy Information Administration (EIA) sees China and other emerging economies driving coal prices for the foreseeable future. Coal remains the leading source of energy in China's industrial sector. In 2006, the industrial sector accounted for more than half of China's coal use and is expected to increase on those numbers by 51 percent by 2025.
That's compared to only 24.6 percent for the rest of the world, and EIA expects growth will be stronger in other emerging-market countries than in developed nations.
Coal-to-Crude Plant Coming
Converting coal into gasoline is not a new idea. Researchers have been converting one fossil fuel into another and then into gasoline or diesel for years – most notably under embargoes in Nazi Germany and South Africa during apartheid – but high costs always limited any application for commercial use.
China launched the world's largest coal-to-oil conversion plant in Mongolia in 2008, but has since put restrictions on the emerging industry over environmental concerns regarding the amount of carbon dioxide released.
But research coming out of the University of Texas at Arlington could change all that. Researchers at the University's Center for Renewable Energy and Science Technology are perfecting a coal-to-crude process that has produced an energy source at a lower cost than traditional crude oil and without producing any greenhouse gases.
"We're improving the cost every day. We started off some time ago at an uneconomical $17,000 a barrel. Today, we're at … $28.84 a barrel," Rick Billo, UTA's dean of engineering, told an Austin television reporter.
The process uses Texas lignite coal, which sells for $18 a ton, and one ton of coal to produce 1.5 barrels of crude oil. One barrel of crude produces 42 U.S. gallons of gasoline. That works out to gasoline at 0.28 cents a gallon.
The micro-refinery required for production will be about the size of a small business office and about two stories tall. Billo says, "We will license the technology to an energy company sometime this year to build the first coal-to-liquids micro-refinery."
If those numbers can be replicated in a commercial environment, it might be an announcement for coal investors to watch for.