Stornoway Diamond's Renard Now Funded Through to Production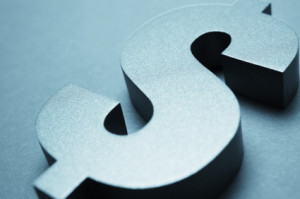 When Diamond Investing News last checked in with Canada's Stornoway Diamond (TSX:SWY), the company had just arranged a series of transactions aimed at funding its Renard diamond project through to production. 
Specifically, the company had set up a binding financing commitment agreement under which three parties — private equity firm Orion Co-Investments I, the Quebec government and institutional investor Caisse de depot et placement du Quebec — would direct $944 million toward the project.
Today, Stornoway announced that it has closed those transactions. That, of course, means the company now has enough money to take Renard through to production.
It also means that Stornoway has closed the "largest ever project financing package for a publicly listed diamond company," which is no small feat. Indeed, there was some concern when the package was announced that it wouldn't go through given that each transaction was dependent on the others.
Now that it has, however, it's full steam ahead. The company said when it first announced the financing package that plant commissioning is expected in the third quarter of 2016, and commercial production should be achieved by 2017′s second quarter. All told, Renard is expected to produce 1.6 million carats per year over the course of an 11-year reserve-based mine life.
Ultimately, that's good news not only for Stornoway, but also for Quebec. After all, as Edward Sterck, diamond analyst at BMO Capital Markets, recently told The Globe and Mail, Renard is "lucrative, there's a very modest impact on the environment. It's a very easy project to get behind."
It will also benefit the global diamond industry. Sterck noted that diamond supply "is incredibly limited" — "[t]here's Renard in Quebec, DeBeers in the Northwest Territories and one pipe in Russia, that's about it."
Investors would thus do well to keep an eye on Stornoway moving forward. Shares of the company are currently selling for $0.68 each.
Securities Disclosure: I, Charlotte McLeod, hold no direct investment interest in any company mentioned in this article. 
Editorial Disclosure: Stornoway Diamond is a client of the Investing News Network. This article is not paid-for content.
Related reading: 
Stornoway Secures Nearly $1 Billion to Build Quebec's First Diamond Mine