Signs Diamond Market is Headed Towards Recovery
Ahead of the JCK Jewelry Show in Las Vegas, new US sales and demand numbers look promising. Imports of both rough and polished stones rose, as well as increased sales numbers from Tiffany & Co. Also, a wrap up of news from diamond mining companies, including the deal between Petra Diamonds and De Beers.
By Michael Montgomery—Exclusive to Diamond Investing News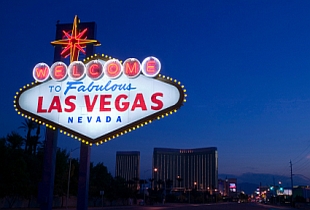 In the week before the JCK jewelry show in Las Vegas many signs point to a healthy diamond market as demand increases. Diamond dealers from around the world will be in attendance, as the JCK show is one of the most important trade shows for North American jewelers. America is still the number one consumer of polished stones in the world, and dealers will be paying close attention to the demand for gems. Keynote speakers for the JCK show include Martin Rapaport, and Ken Gassman, analyst for IDEX Online.
Market data ahead of the JCK show in Las Vegas are strong. "The Diamond Trading Company says rough diamond prices have impressively recovered to the early 2008 levels while demand has also grown by almost 200 percent in the 2010 first quarter, compared to the same period last year," reported Brian Benza. The Diamond Trading Company also reported that rough stone prices have returned to 2008 levels.
Demand for stones in the US is also returning to pre-crash levels. Retail jewelry giant Tiffany & Co. [NYSE:TIF] released favorable sales numbers with a 22 percent increase for the first quarter, year to year. While the increase of sales is hopeful, they are compared to the Q1 from 2009 the worst quarter of the recession.
"We are very encouraged with first-quarter results, but believe it is prudent to maintain at least a modicum of caution in our outlook due to global economic uncertainties," said Michael Kowalski, chairman of Tiffany.
Sales for the company rose in all regions, including an increase of 50 percent in the Asia-Pacific region and 25 percent in Europe, with the exception of Japan, which fell 2 percent. The increase in demand for Tiffany & Co. products is mirrored by market data from the Rapaport group.
"During the first quarter of 2010, U.S. polished imports rose 73 percent to $4.08 billion, while by volume, they increased by 57 percent to 3.172 million carats, with average prices up 10 percent year over year to $1,286 per carat. Polished exports gained by 55 percent to $3.09 billion, so net polished imports dropped to $985 million," according to Avi Krawitz, of Rapaport.
Diamond Company News
Russian diamond major Alrosa is planning to increase production through 2012. "The 34 million carats at $3.18 billion average annual production is a proposed increase in production. In 2009, Alrosa's sales dropped 13.7 percent to $2.19 billion, producing about 32.8 million carats," according to Edahn Golan, from IDEX Online. The increase for the Alrosa will generate nearly $9.55 billion in revenue for the company.
South African diamond miner Trans Hex has posted a profit of $2.8 million as compared with a massive $103.8 million loss last year. The company expects to mine 100,000 ct from operations in South Africa in the fiscal year. "For us, demand is now fully back and buoyant. We anticipate both demand and pricing to maintain going forward," stated Trans Hex CEO Llewellyn Delport.
TransHex would have profited even higher if not for a legal challenge with State Diamond Trader or SDT. "It's probably very fair to say that we did not get the full market price that we would have if we sold it by tender, but we did follow the letter of the law. We are good corporate citizens, and we will continue to be," stated Delport. If the two companies do not reach a settlement, they will meet in court in early August.
Petra Diamond's [LON:PDL] recent acquisition of the Kimberley Underground operations from De Beers from South Africa will allow the company to sell off a massive stockpile.
"The completion of the Kimberley deal will allow the company to start selling a stockpile of around 90,000 carats from the mine and to start ramping up production there. The mine is expected to produce 100,000 carats in the fiscal year that extends to June 2011… making it a factor in the company's plans to become a 3 million carat diamond miner by 2019," according to Avi Krawitz, of Rapaport.
Petra also recently divested from the Kono project in Sierra Leon; the operations will be run by Stellar Diamonds [PINK:SDIZF]. "To acquire Petra's 51% stake in Kono, Stellar has issued 4.5 million new ordinary shares, at a price of 20p per share, as consideration for the agreed purchase price of £900,000. Subsequently, Petra now holds shares representing 4.45% of Stellar's issued capital, and it has agreed not to dispose of any of the consideration shares for 12 months," said Jamie Ashcroft of Proactive Investors.