Commodities Gain as Politics Stabilize in Italy, Greece
Commodities are gaining ground as Italy and Greece exert political leadership to get their finances under control. But worries about risks remain.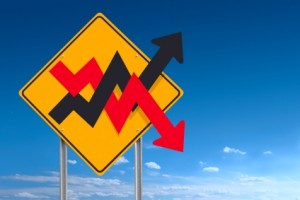 By Shihoko Goto – Exclusive to Resource Investing News
Commodity prices are on the rise as investors breathe a sigh of relief following signs of increased political and fiscal stability in both Italy and Greece seen as signals marking the beginning of the end of Europe's downward spiral. Nevertheless, persisting worries about longer-term risks in the Eurozone and beyond continue to give gold upward momentum.
To be sure, market players have been comforted in the near term by the Italian Senate's approval of a new budget law which puts the country one step closer to approving the austerity measures required by the European Union and replacing Prime Minister Silvio Berlusconi. The fact that former European Central Bank Vice President Lucas Papademos has taken over from George Papandreou as Greece's new interim prime minister is seen as a step in the right direction for the country to implement much-needed austerity measures. President Barack Obama too is stepping up pressure for the European nations to reach a resolution to the financial crisis with calls to German Chancellor Angela Merkel and French President Nicolas Sarkozy also lifting sentiment, whilst US Treasury Secretary Timothy Geithner stated after a meeting of finance ministers from the Asia Pacific Economic Cooperation (APEC) nations that "the crisis in Europe remains the central challenge to global growth. It is crucial that Europe move quickly to put in place a strong plan to restore financial stability."
In fact, crude prices are expected to mark their six straight week of gains, in part as the US jobs market shows signs of recovery. The US Department of Labor reported Thursday that the number of workers filing for unemployment benefits fell to a seven-month low, and investors expect crude supply to tighten moving forward. Indeed, the Paris-based International Energy Agency said Thursday that while global demand will be lower this year and next, supply will remain tight.
Still, downside risks prevail, not least with worries about other fragile European countries including Spain and Portugal, which continue to whet investors' appetite for safe haven assets.
Brent crude for December delivery is up 0.6 percent at $114.40 a barrel, while copper continues to post its second consecutive week of decline, down 4 percent from a week ago, and is up 1.6 percent at $3.42 per pound while gold is up 0.9 percent at $1,774.50 an ounce.
Worries over China's appetite for base commodities persist as the red-hot economy shows signs of weakness on the one hand, and Chinese importers find it more difficult to secure US dollar letters of credit on the other.
As for the gold market, the yellow metal reached above $1,800 an ounce for the first time in seven weeks on November 8, having fallen nearly 20 percent in three weeks in September as investors had to sell off their gold assets to cover for losses stemming from the financial meltdown in Europe. Gold is currently on its 11 straight annual winning streak.
On the corporate front in the energy sector, China's state-owned Sinopec Group has acquired a 30 percent stake in Brazil's deep sea oil asset held by Portugal's Galp Energia (ELI:GALP) for $3.54 billion. The deal increases Sinopec's foothold in Brazil, as it paid $7 billion for a 40 percent stake in Spanish group Repsol's (MCE:REP) Brazil division in 2010.
In the United States, meanwhile, President Obama announced he will be putting off a final decision regarding the Keystone XL Pipeline until after the 2012 elections. The $7 billion project is a plan by Trans Canada (TSX:TRP) to move crude from the oil sands of Alberta to the Gulf Coast of Texas, and requires approval from the US State Department. A government decision had been expected to be reached by the end of this year.
In the copper market, Anglo American (LSE:AAL) sold a stake in its southern Chilean copper business for $5.4 billion to Japan's Mitsubishi Corp (TYO:8058). Anglo American's deal has cut Codelco's ability to buy into Anglo American Sur SA by half, as Mitsubishi now has a 24.5 percent stake in the group. Meanwhile, speculation is abound that Poland's KGHM Polska Miedz (WAR:KGHM) will buy out a large Canadian copper producer with assets in Chile. Europe's copper giant reported this week that its third quarter profit more than tripled as copper prices climbed and the Polish currency declined against major units.
As for the world's fourth-largest gold producer Gold Fields (JNB:GFI), the South African group reported third quarter earnings rising 58 percent from a year ago as gold prices soared. The results nonetheless fell short of analysts' expectations. In addition, the company said it will produce about 3.5 million ounces of gold this year, which is the bottom end of its targeted range of 3.5 million to 3.7 million.
Aurizon Mines (TSX:ARZ) also reported third quarter earnings rising nearly six times more from a year ago, but the results failed to meet market expectations.
Disclosure: I, Shihoko Goto, have no interest in the companies mentioned in this article.