Lithium-manganese Batteries: Powering the Future?
Jan. 31, 2013 03:45AM PST
Battery Metals
Problems with the new 787 Dreamliner jet have focused attention on lithium-ion batteries. Here's how manganese could lower the risk of overheating in the years ahead.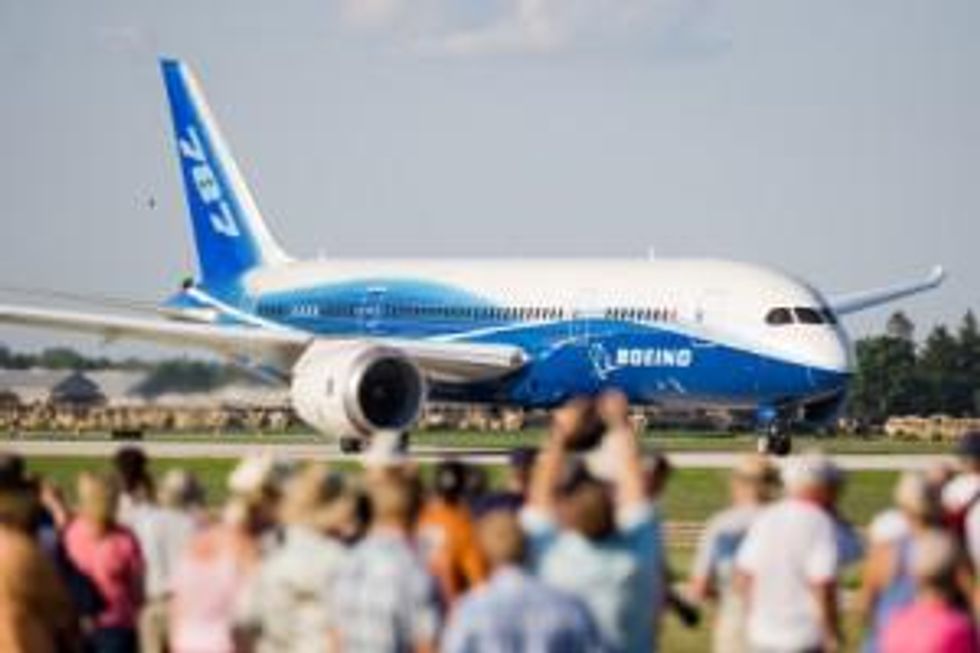 The recent grounding of all 50 of Boeing's (NYSE:BA) new 787 Dreamliner passenger jets has once again thrown the spotlight on lithium-ion batteries. One of the main reasons for the grounding was that a battery aboard a Dreamliner operated by All Nippon Airways overheated, forcing the plane to make an emergency landing in Japan.

An investigation by Japan's aviation authority has since cleared the battery as a possible source of the problem and has moved on to look into a system that monitors the battery's voltage, charging and temperature, according to the BBC. However, USA Today and other media outlets have also reported that All Nippon replaced the batteries in its new Dreamliners 10 times before the planes were grounded.
Moreover, lithium-ion batteries have faced concerns about overheating in the past. For example, in 2006, Dell (NASDAQ:DELL) recalled 4.1 million laptops after the batteries of some overheated or caught fire. Battery overheating problems were also reported for the iPhone 3GS, a previous version of the popular smartphone.
Lithium-ion batteries come in many types
Something that has gone largely unreported in these cases is that there are in fact many different types of batteries grouped together under the lithium-ion umbrella. For example, the battery's characteristics change dramatically depending on which metal is used for the cathode; the Dreamliner, for instance, uses a lithium-cobalt battery, but other products use different materials. The Chevy Volt, for example, is powered by a lithium-manganese battery.
Lithium-cobalt offers the highest power capacity of all lithium-ion battery types. That makes these batteries a popular choice for mobile devices, cameras and laptops, where small size and long battery life are crucial. However, they also carry the highest risk of overheating. Lithium-ion batteries that use other types of metal, such as manganese, iron and nickel, have less capacity than lithium-cobalt batteries, but greater stability.
Two percent of yearly manganese ore production is processed into manganese oxides, which are used in lithium-ion batteries, according to a recent chart from Visual Capitalist. But demand has the potential to grow strongly as more electric cars are built.
A recent report from Pike Research pegs global sales of plug-in electric vehicles at 120,000 units in 2012. That's small next to the 62 million total vehicles estimated to have been sold last year, according to a December Scotiabank report. But Pike sees sales of plug-in electrics growing at a combined annualized growth rate of 39 percent between 2012 and 2020.
Building a better lithium-ion battery?
American Manganese (TSXV:AMY,OTC Pink:AMYZF) recently put out a press release that highlights the differences between lithiated-manganese dioxide batteries and the lithium-cobalt dioxide batteries that Boeing is using. The move was in response to "numerous shareholder queries" about the Boeing 787 situation, according to the release.
The company, which aims to develop its Artillery Peak manganese deposit in Arizona, also plans to produce highly pure electrolytic-manganese dioxide (EMD) or chemical-manganese dioxide (CMD) for the battery industry using its proprietary process.
The purity of the metal is an often-overlooked part of battery manufacturing, according to Norm Chow, P.Eng., president and CEO of Kemetco Research, who is also quoted in the press release.
"A critical issue is that conventional mining processes introduce metallic impurities in raw materials," said Chow. "These metallic impurities are known to cause internal short circuits resulting in thermal run-away, which bypasses protection circuits implemented for safety. This unfortunately leads to explosions and fires in some cases. The tolerances for these impurities are so low that there are no known methods to reliably test their presence."
Research continues
In October 2012, American Manganese successfully built and tested prototype rechargeable batteries using CMD made from Artillery Peak manganese. The small, button-cell batteries were produced using the company's own hydrometallurgical process, which it says produces a highly pure material because it skips steps that have the potential to introduce foreign material.
"Any battery is processed by mining," said American Manganese President and CEO Larry Reaugh in a recent interview with the Investing News Network. "We have a patent pending process that, because our ore is so friable, doesn't have heavy crushing or grinding in the process downstream to make the electrolytic-manganese dioxide or chemical-manganese dioxide. That omits a lot of the foreign — rogue — particles of metal."
---
The company is currently seeking additional financing or a joint venture partner to help advance its research.
"The time has come now," added Reaugh. "Certainly this Boeing Dreamliner crisis has focused a lot of attention on lithium-ion batteries. It gives us an opportunity to explain the differences and maybe toot our own horn a little bit about our product," he said.
Securities Disclosure: I, Chad Fraser, hold no positions in any of the companies mentioned in this article.
Editorial Disclosure: American Manganese is a client of the Investing News Network. The video above is not paid-for content.
Investing News Network websites or approved third-party tools use cookies. Please refer to the cookie policy for collected data, privacy and GDPR compliance. By continuing to browse the site, you agree to our use of cookies.