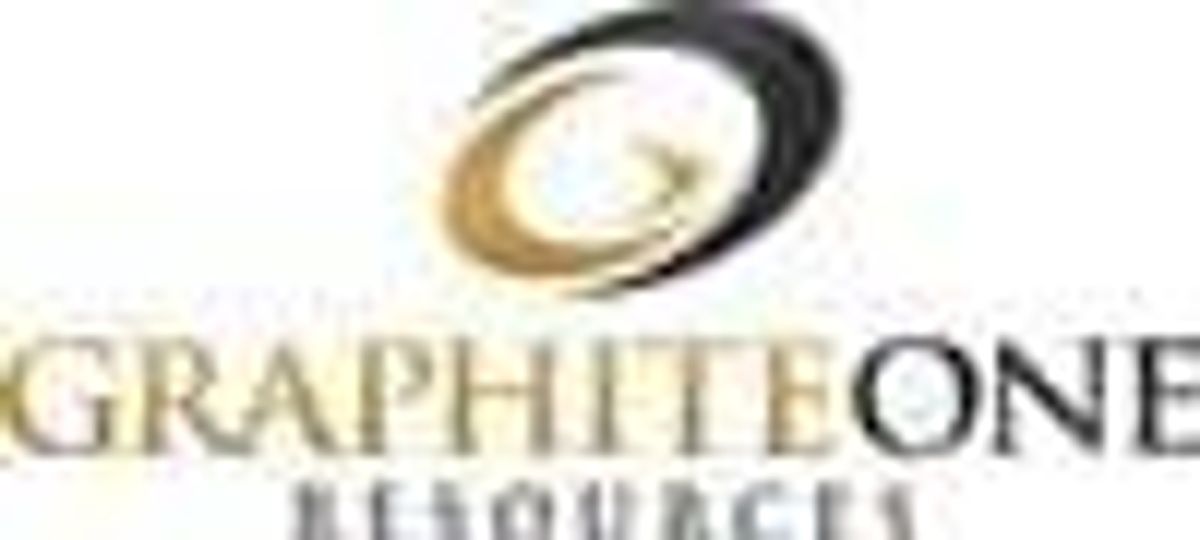 A recent article in Mining News highlighted Graphite One Resources Inc. (TSXV:GPH,OTCQX:GPHOF) and the the Graphite Creek project.
A recent article in Mining News highlighted Graphite One Resources Inc. (TSXV:GPH,OTCQX:GPHOF) and the the Graphite Creek project.
As quoted in the article:
The more that is known about Graphite Creek, the more this enormous deposit in western Alaska seems ideally suited to fill the growing need for graphite in electric vehicle batteries and other technology applications.
Though Graphite One Resources Inc. has only systematically drilled a small section of the 11 miles of known near-surface mineralization at Graphite Creek, the Vancouver B.C.-based company has already outlined 17.95 million metric tons of indicated resource grading 6.3 percent graphitic carbon and 154.36 million metric tons of inferred resource at 5.7 percent at this deposit located about 35 miles north of Nome.
Graphite One and TRU Group has just released the final results from a five-phase program that indicates the graphite not only meets the criteria but has unique characteristics that sets it above any known deposit of natural graphite on the planet.
STAX advantage
When TRU Group first began examining Graphite Creek material late in 2014, its technicians immediately recognized it was different. These distinguishing features can be described as spheroidal, thin, aggregate and expanded. The graphite specializing consultant postulated that these distinctive characteristics could lend to different specialized applications with minimal processing.
These unique and naturally occurring properties have prompted Graphite One to apply for the trademark, STAX, an acronym to describe Graphite Creek graphite.
"From the time we identified the unique mineralization of our STAX graphite, we've observed a number of potential performance advantages," said Huston.
During the initial phases of the exploratory program designed to confirm these advantages, TRU tested various means of milling and purifying Graphite Creek STAX material, all of which resulted in creating graphite purities above the 99.95 percent requirement for battery quality graphite.
Battery tests
In the final two phases of testing, TRU Group measured the performance of the spheroidized graphite produced from STAX material in coin cells typically used in watches and similar devices.
In addition to first discharge capacity, the phase 4 tests also provided an early indication of the ability of the STAX graphite to achieve similar discharge capacity in repeated, subsequent charging-discharging cycles. This behavior was evident in both the highest-performing and lowest-performing cells.
"These results support our material having demonstrated superior first discharge capacity for uncoated graphite, while the continuous cycling test shows the potential for our SPG (spheroidized graphite) to be used in EV (electric vehicle) applications," said Graphite One CEO Huston.
Dual characteristics
Up to this point, the testing has been completed on surface samples collected at Graphite Creek. During the next phase of testing, Graphite One and TRU Group will use material from the near-surface high-grade zone where mining would begin.
"Because of the particle sizes we do observe in the graphite, and how we believe the spherical graphite is being formed, we could possibly achieve dual characteristics of both high-power and high-energy," Roumeliotis explained. "This could certainly translate into an advantage for Graphite One."
"Up to this point, EV battery end-users have had to make a choice between systems that deliver high-power and high-energy. Based on these new results and observations made when processing STAX graphite, we will focus our development work on determining whether our STAX-derived SPG can deliver both high-energy and high-power performance," Huston added.
The first look at the viability of mining the STAX graphite at this Northwest Alaska project will be available in a preliminary economic assessment due to be completed in the third quarter of this year.
Connect with Graphite One Resources Inc. (TSXV:GPH,OTCQX:GPHOF) to receive an Investor Presentation.
Investing News Network websites or approved third-party tools use cookies. Please refer to the  cookie policy for collected data, privacy and GDPR compliance. By continuing to browse the site, you agree to our use of cookies.