Uralkali CEO Arrested in Belarus in "Strange Development"
On Monday, Belarus detained Uralkali CEO Vladislav Baumgertner on the grounds that he abused his power as chairman of Belarusian Potash Company.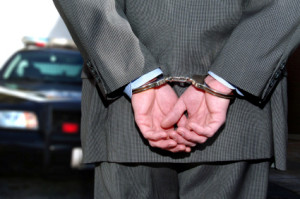 Just under a month ago, Russia's Uralkali (MCX:URKA) shocked the potash sector with its decision to back out of Belarusian Potash Company (BPC), its joint venture with state-owned Belaruskali. Instead of selling its potash through BPC, it now plans to direct its exports through Uralkali Trading. 
Now, Belarus has made its own shocking move: authorities detained Uralkali CEO Vladislav Baumgertner in the country on Monday after charging him with abusing his power as chairman of BPC, a post he still holds. Specifically, Baumgertner, along with four other Uralkali executives, has been accused of being involved in a "scheme to cut Belaruskali out of decision-making at the venture, causing damages and losses of about $100 million," according to Businessweek.
Baumgertner will be under arrest for "at least two months during the investigation," Bloomberg reported Tuesday, and, if found guilty, may face a sentence as long as 10 years.
The other four executives have not yet been arrested, though warrants have been issued. Investigators are also looking into the potential involvement of Suleimon Kerimov, a Russian billionaire and Uralkali's biggest stakeholder.
A strange move
Belarus' move is being hailed as an odd one, in part because until the arrest, some potash market participants still thought the two companies might reconcile. In fact, just weeks ago, Baumgertner said that he was open to that idea if it was "on mutually beneficial terms," a recent Financial Post article notes.
That now seems unlikely — industry experts have suggested that the arrest will only serve to deepen the country's rift with Russia. For one, Joel Jackson, an analyst at BMO Capital Markets, told the Financial Post on Monday, "[i]t is certainly a bizarre development. You've got to think Russia and [President] Vladimir Putin will respond."
Indeed, according to Businessweek, Igor Shuvalov, Russian first deputy prime minister, said that same day that the arrest "crosses every line" and is "inappropriate and not like a partner's." The next day, Russia began pressuring Belarus to free Baumgertner, "saying a refusal may harm relations," as per Bloomberg.
Why, then, would Belarus make such an arrest?
The answer seems to lie in the fact that the dissolution of BPC will have "serious consequences" for Belarus. As the Financial Post notes, speculation is rife that potash prices will now drop significantly, costing the country over US$1 billion a year.
Supporting that point, David Marples, a University of Alberta professor, told The Globe and Mail, "[t]he detention of Baumgertner, the CEO of Uralkali, and the pursuit of other executive officers, is a desperate measure. It reflects the desperation of a struggling government in Minsk."
Uralkali falls
Following Baumgertner's arrest, shares of Uralkali fell the most in three weeks, closing down 3.5 percent, at 157.62 rubles (US$4.75), in Moscow on Monday, Bloomberg reported. As of the end of the day on Tuesday, shares were little changed, sitting at 157.88 rubles ($4.76).
Securities Disclosure: I, Charlotte McLeod, hold no direct investment interest in any company mentioned in this article.
Related reading: 
Uralkali's Potash Plans Knock Out North American Potash Shares