Russian Potash Merger in Hiatus
The merger between Russian potash miners Uralkali (LON:URKA) and Silvinit has been put on hold after an arbitration court in Russia agreed to hear minority shareholder Acron's complaints.
By Leia Michele Toovey- Exclusive to Potash Investing News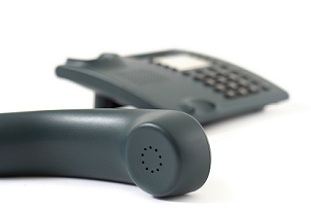 The merger between Russian potash miners Uralkali (LON:URKA) and Silvinit (PINK:SLVNF) has been put on hold, after an arbitration court in Russia agreed to hear minority shareholder Acron's complaints.
Fertilizer group Acron has long opposed the merger, as it believes the deal's conditions strongly favor minority shareholders in Uralkali over Silvinit. Earlier, The Investor Protection Association, a Moscow-based shareholder rights group, urged Silvinit stockholders to vote against the deal, as it also views it as strongly favoring Uralkali investors. Many brokers, including Deutsche Bank, are in agreement with Acron and The Investor Protection Associations accusations. However, in shareholder meetings, 90 percent of the stakeholders claimed that they were in favor of the potential merger.
The deal, worth an estimated 24 billion dollars, would create the world's second largest potash company, behind Potash Corporation of Saskatchewan (NYSE:POT); however it will be on hold until April 12, when Acron will air their complaints and Silvinit and Uralkali will have the chance to respond. The deal will only proceed if Uralkali and Silvinit are able to defeat the court challenge. According to Uralkali, in addition to Acron, three more minority shareholders have come forward in their opposition of the deal.
On Monday, Uralkali issued the following statement "Acron is again attempting to challenge the share conversion ratios duly approved by the shareholders of both companies and is seeking an injunction to block the merger-related procedures." In a separate statement, issued by Uralkali and Silvinit, both companies said "we believe that the claim is entirely without merit and intend to contest it vigorously."
Despite the court action, Uralkali took the first step towards implementing its acquisition of potash peer Silvinit by buying a 20 percent stake. Concerns over corporate governance standards in Russia and treatment of small shareholders, in particular, has long been seen as a deterrent to overseas investors.
Meanwhile, over in Canada, the home of the world's largest Potash miner, a debate over the potash tax and royalty system is heating up. The Greater Saskatoon Chamber of Commerce has released an open letter to NDP Leader Dwain Lingenfelter calling on him to "revisit and reverse" his call for a review of the system to bring a more lucrative return to the province. The Conservative party made its own call Tuesday for a "new deal" on potash royalties and taxes, advocating for the creation of a "strategic resources review commission" to examine the regime and make recommendations to the government. Under the current structure, the province sees a base tax based on the volume of potash sold in addition to a profit tax based on the revenue earned from sales. The government privatized Potash Corp. of Saskatchewan to prevent tax payers from funding mine expansions.
Company news
EuroChem, Russia's largest nitrogen- fertilizer producer is targeting potash output capacity of 8 million metric tons in the next 10 years as it seeks to become self-sufficient in raw materials. The Moscow-based company has two potash fields under development and isn't yet producing the mineral, however, they plan on having both mines up and operating with a capacity of 8 million tonnes by 2021. The company will boost output in stages, the company plans to reach 2.3 million tonnes in potash output capacity in 2014 and double that by 2016.
Passport Potash Inc. is now listed on the OTC, on the market's most prestigious tier, OTCQX international, under the ticker (OTCQX: PPRTF). The company is already listed on the Toronto Stock Exchange under the symbol (TSXV:PPI). Passport Potash is engaged in the exploration and development of advanced potash properties. Passport has acquired a strategic position in Arizona's Holbrook Basin and is well positioned to take advantage of the estimated 2.5 billion tons of potash in the basin with land holdings encompassing over 70,000 acres.