Potash Sector Still Waiting on Supply Contracts
With potash contract prices dropping to the lowest level seen in years, the potash sector does not appear ready to rebound just yet.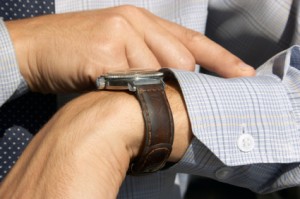 The contract reached between Sinofert Holdings (HKEX:0297) and Canpotex, the potash export arm of Potash Corporation of Saskatchewan (TSX:POT,NYSE:POT), Mosaic (NYSE:MOS) and Agrium (TSX:AGU,NYSE:AGU), will see 1 million tonnes of potash exchange hands in the first half of 2013.

The price of the contract, which The Globe and Mail reported is about $400/tonne, represents a decline of $70/tonne from the previous contract signed between Canpotex and China. The agreement is expected to set the tone for other deals signed through contracts and spot-price purchases.
Depressed 2012 fertilizer demand from India and China is a key component of the price decline.
Southeast Asia saw the biggest decline in potash demand in 2012, with a 1.9-million-tonne, or 20.2-percent, fall off compared to 2011, according to data collected by the Financial Times.
India saw the biggest proportional decline, with a reduction of 34.8 percent, or 1.6 million tonnes, in 2012. The drop came on the back of a devaluation of the country's currency and the return of government subsidies for fertilizers.
India is the next big customer in line to ink a deal with Canpotex, but when that contract will be settled is currently anyone's guess. The country is completely dependent on foreign supplies of potash, but does make use of alternative products, principally urea; it last signed a contract in August 2011, according to The Globe and Mail.
Suppliers such as Agrium and Uralkali have both suggested that contracts are likely to be settled in early 2013, but a source at Indian Potash, an unlisted company that negotiates on behalf of all Indian buyers, told The Globe and Mail, "so far, we have not started talking to global potash suppliers," and noted that contracts are not likely to be settled until at least June.
Demand outlook cautious
The combination of elevated commodity prices, an expected expansion in acreage sowed, low potash prices and the cash-rich position of (most) farmers, especially those in North and South America, provides a positive outlook for spring application demand.
Robert Winslow of National Bank Financial, however, is cautious. He told The Energy Report that both demand destruction and supply response are occurring globally as a result of rising crop and grain prices.
High grain prices have priced a number of consumers out the market, causing a corresponding reduction in food operations in some key markets. Expanding agricultural supply is also an issue; soybean acreage in Brazil and corn acreage in the United States are expected to increase by 8 to 10 percent and 2 percent, respectively.
In Winslow's opinion, potash demand will slide later this year on concerns about North American potash stockpile growth — the result of months of deferred Asian supply contracts.
"Part of the investment thesis for the Canpotex producers is that shipments will rebound in '13," Mark Gulley, a BGC Financial analyst, told Reuters, "but the problem is that there's plenty of product around."
Weather, as always, will play an important role in how fertilizer demand will shape up later in the year. Drought and heat reduced optimal growing conditions in a number of countries in 2012 — particularly the United States — and that has significantly dented grain supplies.
Company news
Following the investment and offtake deals announced by Karnalyte Resources (TSX:KRN) and Encanto Potash (TSXV:EPO) in recent weeks, Western Potash (TSX:WPX), announced that it has engaged UBS Securities Canada to help secure financing for its Milestone potash project, located 30 kilometers south of Regina, Saskatchewan.
Western's executive vice president, Dean Pekeski, said the company is currently searching for financing and told The Star Phoenix that "[o]ver the next three or four years, our goal is to secure the money needed to build the mine, do that and ultimately get it into production sometime in 2016."
Vale (NYSE:VALE) announced this week that it will indefinitely suspend its $5.9-billion Rio Colorado potash project in Argentina as the company is set to post its lowest annual profit in three years, Bloomberg reported.
Securities Disclosure: I, James Wellstead, hold no direct investment interest in any company mentioned in this article.
Related reading:
Delays in Chinese, Indian Potash Contracts Muddy Pricing Waters