Potash Market Awaits Key Potash Corp. Earnings Release
The potash market is waiting with baited breath for Thursday, when Potash Corporation of Saskatchewan (NYSE:POT) will release its Q4 earnings as well as its targets for the 2011 season.
By Leia Michele Toovey-Exclusive to Potash Investing News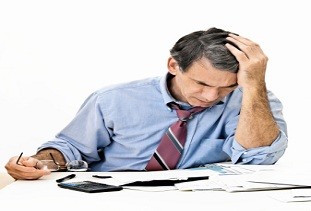 The potash market is waiting with baited breath for Thursday, when Potash Corporation of Saskatchewan (NYSE:POT) will release its Q4 earnings, as well as its targets for the 2011 season. As the largest potash producer in the world, Potash Corp.'s 2011 market projections will provide key insights into how the market will behave over the coming months.
Expectations for fertilizer demand in 2011 are already sky-high, with farmers eager to lock in fertilizer purchases in the midst of rising grain prices. This optimism is already "baked-in" to Potash stock, so in order for the company to post further gains, potash prices and volumes will have to edge up. "In our opinion, the price of the stock is going to pretty much hit a wall between $160 and $170 … until we see a spike in potash prices well above the $400 (a tonne) range," commented one analyst.
While prices have jumped in North America to more than $550 a tonne, pricing gains on key overseas contracts have not kept pace. A recent deal with Chinese buyers settled at $400 a tonne. Before Potash shares can make another substantial leap, analysts claim that overseas contracts will have to match those being settled in North America.
In October, Potash Corp forecast 2011 earnings of $8 to $8.75 a share. Investors now have their sights set higher as analysts are already calling for earnings of at least $8.89 a share. Potash Corp, which sells more of its namesake crop nutrient than any other producer, has already forecast 2011 sales of 9.3 million tonnes. After touching a 28-month high of $174.31 recently, the shares could now stall, with the stock already trading at more than 18 times forward earnings-per-share expectations.
Significantly below consensus, Barclays Capital (NYSE:BCS) is the odd man out with a bearish prediction on Potash's release. Barclays is forecasting earnings of $1.53 per share versus consensus of $1.64 per share. They are expecting potash pricing to improve in Q4 over Q3 levels as December sales should reflect the $50 per tonne price increase announced in North America in September. The investment bank has also factored in poor phosphates margins due to rising costs. Barclays reiterates an "Overweight" rating on Potash Corp.
Around the globe
Indonesia and Jordan will build a joint chemical company with estimated investment cost of US$310M, according to Megananda Daryanto, deputy minister for primary business at the Ministry for State-Owned Enterprise. "Our ministry has agreed a cooperation plan to develop a company that will produce acid phosphate, acid sulfate and as well as nitrogen, phosphorous and potassium (NPK) between local fertilizer company of PT Pupuk Sriwijaya Palembang and Jordan Phosphate Mine Co. Ltd. The project will be carried out in Y's 2012 to 2015." According to cooperation plan provided by PT Pupuk Sriwijaya Palembang, a subsidiary of PT Pupuk Sriwijaya Holding Company, the factory will have a capacity to produce 1 million tonnes of NPK per year, 200,000 tonnes of phosphoric acid per year and 800,000 tonnes of sulfuric acid per year.
Pakistan's only maker of di-ammonium phosphate announced that its full-year net profit rose 72 percent on the back of rising international prices. Net income rose to 6.51 billion rupees ($76 million), or 6.97 rupees a share, in the 12 months ended Dec. 31, from 3.78 billion rupees, or 4.05 rupees, a year ago, the Rawalpindi-based company said in a statement to the Karachi Stock Exchange . Sales rose to 43.3 billion rupees from 36.7 billion rupees a year ago. The price of di-ammonium phosphate rose 42 percent to $600 a metric tonne from a year earlier, according to BMA Capital Management Ltd. in Karachi. Pakistan imports 50 percent of its fertilizer.