Exploring for Potash: The Holbrook and Paradox Basins
By Leia Michele Toovey-Exclusive to Potash Investing News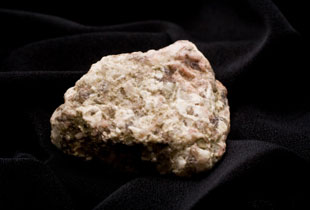 So far this year, record high crop prices have been a major driving force behind rising potash prices. Potash is primarily used as a fertilizer, and with a ballooning global population and shrinking arable land, demand for fertilizers such as potash is poised to increase.
Potash, the common name for potassium bearing salts, is formed from the slow evaporation of water in an ancient ocean. Not all salt-basins are created equal, and to generate the type of potash salt that can be used for fertilizer, high-density brine is required. While small potash deposits are found in many regions, only a few larger deposits have been delimitated. Exploration and discovery of new deposits is crucial in meeting future potash demand.
The states of Arizona, New Mexico, Colorado and Utah are home to multiple salt basins. Many of these basins have been mined for oil and gas since salt basins for a great environment for the entrapment of oil and gas. However, they are currently receiving attention for their potential to host potash reserves.  Potash is relatively "new" on the commodities scene, while it has been extracted for years, the demand and prices have only taken off in in recent years. While the recession did take a big bite out of potash prices, they are enjoying a rapid recovery.  Looking forward, many economists are predicting a run-away in potash demand supported by the fact that people need to eat and the amount of farmland in the world is decreasing.
The Holbrook Basin and the Paradox Basin are two salt basins found in the region. The Holbrook Basin is a large salt basin close to Holbrook, Arizona, which, according to the Arizona Geological Survey, hosts a large potash deposit. Extensive drilling in the 1960's and 1970's by Arkla Exploration Company and Duval Corporation drilled more than 100 holes to delineate the potash in the Holbrook Basin. Based on this drilling Duval reported the presence of potassium minerals sylvite, carnallite and polyhalite. They also provided the following characteristics of the basin: the potash deposit is situated from 700 to 2000 ft. below the ground surface, most of the deposit is found at about 1200 to 1300 ft. deep, and the maximum thickness of the potash is about 40 feet. Total volume estimates range from 5.68 to 6.45 cubic kilometers. According to the Arizona Geological Survey, utilizing data from the old drill cores, and assuming 6 percent to 20 percent grades, the basin hosts an estimated 682 million tonnes to 2.27 billion tonnes. A key explorer hard at work in Holbrook Basin is Passport Potash (TSXV:PPI). Passport currently controls over 70,000 acres of land in the basin. Passport has combined both historic records and its own drilling program to further substantiate the potash grade and quantity. Drilling is currently underway on the property. A national instrument compliant resource estimate for the project is currently in the works.
The Paradox Basin Province is in southeastern and south-central Utah and southwestern Colorado. The Paradox Basin is a massive salt anticline that covers an area of about 33,000 sq. mi. According to the USGS it  may contain as much as 2.0 billion tonnes of Potash. Intrepid Potash's (NYSE:IPI) Cane Creek Mine is found on the Paradox Basin. The mine began as a conventional underground excavation in 1964, but was converted in 1970 to a system combining solution mining and solar evaporation. Current production from the mine is in excess of 100,000 tonnes of potash per year.
Company news
Through its 70 percent interest in BUA USA LLC, Ringbolt Ventures (TSXV:RBV) has been granted State mineral leases for potash properties covering 6,277 acres in Utah, and State mineral exploration permits covering 9,594 acres in Arizona. The State exploration permits acquired in Utah are located in the Paradox Basin. In addition to the State exploration permits, 25 prospecting permits for over 51,966 acres are under application with the Federal Bureau of Land Management. Ringbolt also held interests in the Holbrook Basin. However, on March 28th, the company entered into an agreement with Passport Potash whereby Passport could earn up to 100 percent interest in the project, according to the  press release on the matter.
Red Metal (ASX:RDM) has applied for 21 potash prospecting permits covering a total of 166 square kilometers of the Paradox Basin. The company is currently in the process of initiating an environmental assessment for a prospecting permit application for their projects in the Paradox Basin. Dependent upon positive outcomes from this assessment, the Colorado Bureau of Land Management may be able to grant permits towards the end of 2011/early 2012.