Potash companies were hoping that the spring planting season would breathe new life into the market, unfortunately, according to Goldman Sachs that will not be the case.
By Leia Michele Toovey- Exclusive toPotash Investing News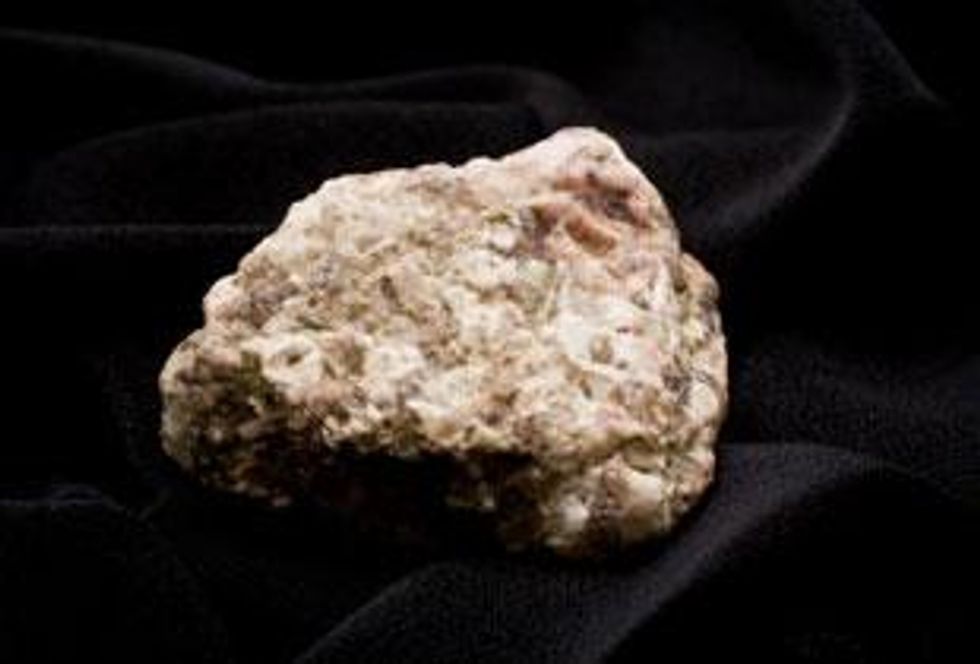 Potash producers have been doing an excellent job maintaining optimism in the face of economic uncertainty; unfortunately, the latest negative news is a little hard to swallow.  Potash companies were hoping that the spring planting season would breathe new life into the market, unfortunately, according to Goldman Sachs that will not be the case.
In an early morning brokerage note, Goldman Sachs downgraded both Mosaic Company (NYSE: MOS) and Potash Corp of Saskatchewan (NYSE: POT) from "buy" to "neutral," and lowered its price targets on both equities citing lower prices for potash, nitrogen, and phosphate. The firm claimed that fertilizer prices have weakened, and there is little chance for upside this spring. "The next opportunity to re-establish upward momentum may come this summer as new export orders are expected into the South American markets," Goldman analysts wrote. They cut their price target on Mosaic by 6 percent to $64 a share, while the stock-price target on Potash was shaved by 5.5 percent to $123.69.
When the report hit the markets at opening, Mosaic shares fell 3 percent to $54.80; Potash Corp dropped 3 percent to $108.08. Goldman also trimmed its 12-month price target on POT to $123.69 from $131, due to weak market fundamentals. Over the past few weeks, during a time when the company was expecting gains, Potash Corporation of Saskatchewan lost approximately 15 percent of its value.
Company News
Western Potash Corp. (DE: AHE) has engaged the service of AMEC for a preliminary economic assessment of their flagship Milestone Potash Project. The goal of the preliminary economic assessment is to estimate the viability of a potash mining operation on the Milestone property. The assessment will include a scoping study focused on quantifying the cost saving effects that the higher potash formation temperatures measured at Milestone may have on reducing the energy requirements of a Potash operation. Golder Associates will assist the company with environmental baseline studies and the preparation of an Environmental Impact Statement for the project. The scoping study will be completed toward the end of July of 2010.
CF Industries Holdings, Inc. (NYSE: CF) has announced a public offering of 10,800,000 shares of its common stock. The net proceeds of the offering will be used to repay outstanding borrowings under the company's $1.75 billion senior secured bridge facility.  The underwriters of the offering have been granted a 30-day option to purchase an additional 1,620,000 shares of common stock to cover over-allotments. The sale will be managed by Morgan Stanley, assisted by Mitsubishi UFJ Securities, Inc.
Compass Minerals (NYSE: CMP),  a global producer of minerals, including salt, sulfate of potash, specialty fertilizer and magnesium chloride, just released their sales volume report for thefirst quarter of fiscal 2010.  A preliminary release indicates that that company sales' volumes decreased in the quarter.  A detailed breakdown of the results will be released after market close on Tuesday, April 27. The company has scheduled a conference call for the morning of the 28th at 9:00 a.m. to discuss their Q1 results. For the last quarter of 2009, net earnings were $62.5 million, or $1.88 per diluted share, compared to $80.1 million, or $2.41 per diluted share, in the prior year quarter. Net earnings for the fourth quarter of 2008 were $81.0 million, or $2.44 per diluted share.
Russian potash producer Uralkali will maintain its current potash price offered to domestic farmers of $147 per tonne, until the end of the year. Back in December, Uralkali agreed to a maximum price of $157 per tonne for potash, offered to domestic farmers. Just a month ago, Uralkali agreed to offer potash at the price of $147 per tonne through July.  The $147 price that was set in March was a 7 percent decrease in the previous price offer.
Investing News Network websites or approved third-party tools use cookies. Please refer to the  cookie policy for collected data, privacy and GDPR compliance. By continuing to browse the site, you agree to our use of cookies.