China Predicts Stable 2010 Potash Prices
With potash companies waiting with baited breath for a big 2010 rebound, China believes that potash prices will remain relatively stable this year.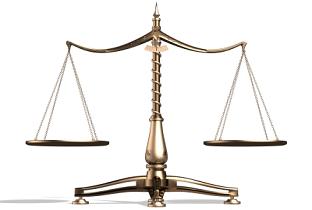 With potash companies waiting with baited breath for a big 2010 rebound, China believes that potash prices will remain relatively stable this year. The last two years have been very volatile. In 2008, the price of potash soared to over $1,000 per tonne. In 2009 as the recession hit, the price plummeted to $350 per tonne. So far in 2010 the price is slowly creeping up with potash currently selling for around $430 per tonne.
Last year, the price plummeted as farmers delayed fertilizer application. This year, those farmers have to apply fertilizer to their field or face declining crop yields. With grain prices finally rebounding, it makes sense for farmers to get the most out of their land.
The necessity of potash has advocates claiming that a rebound is inevitable. Pessimists beg to differ, claiming that the expansions, mergers, and acquisitions spurred by the recession will act as a balance and check on prices. Before, the market was dominated by a few major players; now, many new players are staking a claim to potash riches. Those still in the game used the opportunity to scoop up struggling juniors for bargain basement prices.
China, a major player in any commodity due to its sheer size, expects balanced prices this year as its market looks stable. China's potash fertilizer production in 2010 is expected to reach about 3.5 million tonnes of potassium hydroxide, a record high. The volume of potash fertilizer import volume will be about 300 million tonnes, or about 1.89 million tonnes of hydroxide. With a 2009 carry-over of 1.89 million tonnes of potassium hydroxide, in 2010 the total supply of potash fertilizer in China will reach 7.31 million tonnes of potassium hydroxide, basically equivalent to the county's expected demand. Perhaps they are being slightly selfish, but due to the fact that their market looks stable through 2010- they are projecting this fact to the rest of the world. This may not represent the full picture, because there are other countries heavily dependent on potash imports, including Brazil and India.
Company News
Fertilizer maker CF Industries Holdings Inc relaunched its hostile bid for Terra Industries Inc, betting that a higher price of $4.75 billion would help it break up Terra's planned takeover by Yara International. CF, is currently fighting its own hostile takeover attempt from Agrium.
This January, CF called off its year long effort to buy Terra. Just a month latter, Yara announced that they would purchase Terra. CF has strongly criticized the planned Terra's planned tie-up.
"We do not understand how Terra could have entered into an agreement with Yara without giving CF Industries an opportunity to bid on a level playing field," CF Chief Executive Stephen Wilson wrote to Terra CEO Michael Bennett. Terra said its board will review CF's latest offer, and its deal with Yara could be canceled if it received a "superior proposal," giving advance notice to Yara.
Last month, Terra agreed to be bought by Yara for $4.1 billion in an all-cash deal that valued the company at $41.10 per share. CF will counter-bid, claiming that Terra is worth $5 more per share to the company than to Yara, given the synergies. CF has counter offered US$37.15 in cash and 0.0953 shares for each share in Terra. The company has already secured financing for the deal, including $2.8 billion from Morgan Stanley Senior Funding Inc and $1.25 billion from Bank of Tokyo-Mitsubishi UFJ Ltd.
Fertilizer producer Intrepid Potash announced plunging Q4 2009 profit, but is optimistic about what 2010 has in store. The company is blaming plunging profits on lower prices. Intrepid earned $6.7 million, or 9 cents per share, compared with a year-ago profit of $22.7 million, or 30 cents per share. Analysts expected a profit of 11 cents per share on revenue of $64.3 million. Intrepid said the realized net sale prices for the potash it produces were about $408 per short tonne on average in the fourth quarter, compared with an average of $762 per short tonne in the fourth quarter of 2008. The company said potash prices "appear to have stabilized and may be heading higher." For the full-year, Intrepid reported net income of $55.3 million, or 74 cents per share, compared with $124.1 million, or $1.65 per share a year earlier. Revenue fell to $301.8 million in 2009, from $415.3 million in 2008.