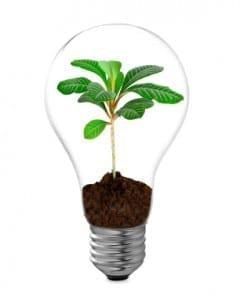 The company's fertilizer offers commercial value, while working to reduce the negative impact of nutrient-rich runoff from livestock waste.
On Thursday, Bion Environmental Technologies (OTCQB:BNET), a provider of next-generation livestock waste treatment technology, revealed that it's applied for a new patent covering a process that recovers a nitrogen-rich fertilizer product from livestock waste streams. The company is also preparing a filing for product certification with the Organic Materials Review Institute.
Excessive amounts of nitrogen from animal waste is becoming a serious problem in the United States. Indeed, the US Environmental Protection Agency has said that "animal agriculture manure is a primary source of nitrogen and phosphorus to surface and groundwater. Manure runoff from cropland and pastures or discharging animal feeding operations and concentrated animal feeding operations often reaches surface and groundwater systems through surface runoff or infiltration."
Bion seeks patent for nitrogen-heavy fertilizer
Bion's new fertilizer recovers this nitrogen from animal waste, turning it into a useful non-synthetic fertilizer. The fertilizer contains between 12 and 15 percent nitrogen in a solid crystalline form, and it can be applied to crops with precision. The company anticipates that this product will be marketed towards crop production, horticulture, greenhouse and hydroponic production and, perhaps, the retail space.
According to Bion's communications director, Craig Scott, this product forms part of the company's Separate and Aggregate Strategy, which looks to livestock waste streams as a source of potential value. Scott has identified forms of renewable energy, fertilizer products, soil amendments and feed additives as potential commercial products that may result from these efforts.
However, this product doesn't just hold financial potential for Bion and its investors. It also has the power to reduce the negative environmental impact of animal agricultural waste. In a press release, Scott said that "besides the economic implications for Bion, the livestock producer and the agriculture industry, this is especially important in the many watersheds in the U.S. where land-application of livestock waste contributes to excess nutrient runoff and Harmful Algal Blooms."
Harmful algal blooms reduce quality of life
This excess of nutrient runoff from livestock waste is already having a serious impact on quality of life. Take, for example, the recent Ohio River advisory issued by health officials in Cincinnati and Northern Kentucky. Officials advised locals to stay clear of the water over the Labor Day weekend because of the potentially toxic blue-green algae blooms covering the river.
These algae blooms can cause rashes, hives, diarrhea, vomiting and abdominal pain, with the symptoms becoming more severe with increased exposure. The blooms thrive under bright sunlight, warm temperatures and, notably, an excess of phosphorus and nitrogen in the water. They can therefore be directly tied to the nutrient-rich runoff caused by animal agriculture in the area.
Finding a solution in a problem
As the Ohio River advisory illustrates, the problem of nitrogen-rich animal waste runoff is becoming more and more visible. With its new fertilizer, Bion is turning a problem into a solution. The company's product serves a dual purpose: offering value as a commercial fertilizer, while addressing the serious issues caused by livestock waste.
Securities Disclosure: I, Morag McGreevey, hold no direct investment interest in any company mentioned in this article.
Editorial Disclosure: Bion Environmental Technologies is a client of the Investing News Network. This article is not paid-for content.
Related reading: