Novartis Ruling a Boon for India's Generic Drug Developers
Apr. 15, 2013 04:30AM PST
India's Supreme Court recently rejected Novartis' patent claim on Glivec, its best-selling leukemia drug, opening up opportunities for manufacturers of generic versions of the drug.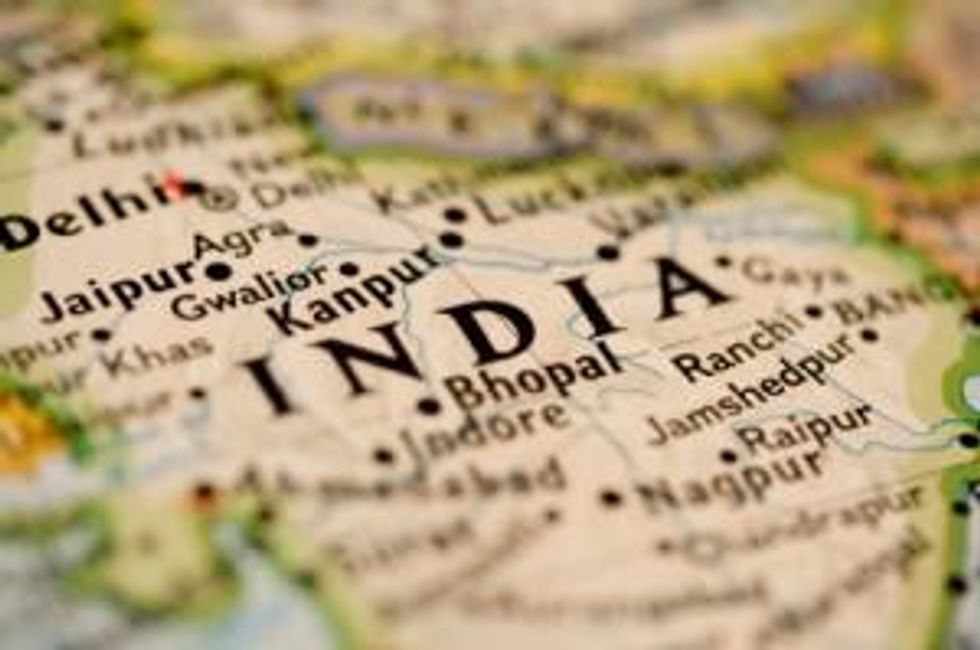 India's booming generic drug industry received a boost recently following the Indian Supreme Court's landmark decision to reject Swiss pharma Novartis' (NYSE:NVS) patent claim on its biggest-selling drug. Novartis has been fighting to uphold its patent on Glivec, its blockbuster leukemia drug, known as Gleevec in the US, for seven years in the Indian court system.

Glivec generated worldwide sales of $4.7 billion for Novartis last year, according to Bloomberg. The company believes it should receive patent protection for Glivec because it has been updated and improved with a beta crystal form that makes it easier for patients to absorb the drug.
The decision "discourages innovative drug discovery essential to advancing medical science for patients," Novartis said in a statement. The drug can cost patients battling leukemia about $3,100 a month in the US, a 2006 USA Today article notes.
India's current patent laws, which have been in place since 2005 and were created after western life science companies pressured the country to ensure compliance with international trade laws, have a provision that prevents "evergreening," a process Bloomberg describes as making "an incremental change to a drug's chemical makeup, without any real medical benefit, to extend its patent life and prevent the introduction of low-cost generic copies."
In an interview with Bloomberg before the ruling came down, Ranjit Shahani, vice chairman and managing director at Novartis India (BSE:500672), said an unfavorable ruling against the pharma could unintentionally stifle India's drug industry. "We'll continue to build our business, but we will certainly be cautious in investments in R&D and innovation in India."
Novartis is the third-largest beneficiary of registered patents in India, according to India's commerce and industry minister, Anand Sharma, who told reporters from The Hindu that the company is behind only Roche Holding (OTC Pink:RHHBY) and Sanofi (NYSE:SNY) in holding patents in India.
"Why [is India] not being respected for having granted … 147 patents to the same company?" Sharma asked. The "Indian judiciary has denied something in one case."
The generic form of Glivec costs less than one-tenth the price of the brand name, according to CBC News. After the ruling, drug manufacturers that produce the generic form went up on the Bombay Stock Exchange.
Some of the most prominent Indian pharmas poised to take advantage of the ruling are Taj Pharmaceuticals, which owns 450 brands and 4,000 generic licences; Celon Labs, which has a generic version of breast cancer drug Tamoxifen, originally developed by AstraZeneca (NYSE:AZN,LSE:AZN); Ranbaxy Laboratories (NSE:RANBAXY), which launched India's first indigenously developed medicine, a malaria drug that is 70 percent cheaper than current therapies; and Natco Pharma (NSE:NATCOPHARM).
Doctors Without Borders said the Indian court's ruling is a major victory in terms of granting patients in developing countries access to affordable medicines.
"The Supreme Court's decision now makes patents on the medicines that we desperately need less likely," said Dr. Unni Karunakara, international president of Doctors Without Borders, in a statement quoted by The Hindu. "This marks the strongest possible signal to Novartis and other multinational pharmaceutical companies that they should stop seeking to attack the Indian patent law."
Karunakara said medical innovation is financed through high drug prices that are backed up by patent monopolies. That creates a disadvantage for those in developing countries who cannot afford to pay the prices that patients in developed nations pay.
Doctors Without Borders estimates that producing generic drugs for AIDS has dropped the price of HIV medicines by 99 percent, from $10,000 a year in 2000 to about $150 a year today.
The decision follows another major blow to European and American pharma companies: in March, India's patent appeals body rejected German drug maker Bayer's (ETR:BAYN) patent claim on its cancer drug Nexavar.
Nexavar, Bayer's liver and kidney cancer drug, sells for about US$5,100 a month, according to The Wall Street Journal. Natco produces its generic version, called sorafenat, and sells its for $160 a month.
The ruling allows Natco to have the licence on the basis that Bayer failed to make the drug available to the public at a reasonably affordable price.
India, along with Brazil, is a world leader in generic drug manufacturing. India's generics industry is estimated to be worth about US$25 billion and is already the world's largest manufacturer of vaccines. In fact, one in two vaccines used by children currently was developed by the Serum Institute of India, the organization's website states.
The Serum Institute, based in Pune, generated sales of US$264 million in 2012 and is owned by Indian billionaire Cyrus Poonawalla, who has said he intends to keep the company private to keep the price of vaccines low. The company has brought down the cost of the meningitis vaccine from $3 per dose to 40 cents a dosage. It has also decreased the cost of the injectable polio vaccine from $3.30 per dose to $1.22 a shot.
Securities Disclosure: I, Andrew Topf, hold no direct investment interest in any company mentioned in this article. 
Investing News Network websites or approved third-party tools use cookies. Please refer to the cookie policy for collected data, privacy and GDPR compliance. By continuing to browse the site, you agree to our use of cookies.