3 Top Life Science Stocks on the TSX Venture 50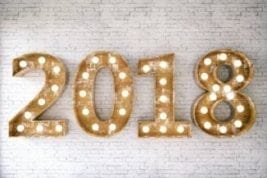 Take a closer look at this list to find out what the highlighted companies were doing right to make it on the 2018 Venture 50 list.
Investors may be overwhelmed with the amount of life science companies and markets available to purchase stocks, but the TSXV is a reliable place to start.
In an effort to showcase companies performing well on the TSXV, every year the exchange releases a list of the top 50 companies that span across a range of commodities. The list is compromised of the top 10 companies from five industry sectors: listed below are all companies involved in the life science market. The criteria for companies to be chosen are based on three equally weighted categories: market cap growth, share price appreciation and trading volume amount.
The companies below are listed in order of their market capitalization, with all numbers and figures compiled from Google Finance and current as of February 22, 2018.
Reliq Health Technologies (TSXV:RHT)
Current market cap: $174.04 million; share price: $2.10
Reliq is working to improve community care, which are patients that receive healthcare outside of a hospital setting.This can include nurses visiting patients at their home or at home elderly care. The company provides virtual care through its iUGO Home technology platform mainly for Medicare and Medicaid patients in the US. Through a two-way voice technology hub, patients are reminded to take medications and measure vitals through Bluetooth-enabled biometric devices.
Soon after releasing the iUGO Care commercially in 2017, the company announced a number of contracts, includingone with True Life Home Health. In addition to its other contracts, the company is helping over 51,000 patients.
In 2017 the company's share price increased 892 percent.
Lexagene (TSXV:LXG)
Current market cap: $81.86 million; share price $1.39
Lexagene is a biotech company that develops technology to detect pathogens—bacteria, viruses and microorganisms that cause diseases—from the medical staff who collects samples in about an hour, compared to other processes which take days. It can be used with animals, humans and even food.
Lexagene believes its growth in 2017 is from the healthcare industry noticing that its products are meeting a previously unmet need. Over a one-year period from 2016-2017 share prices of Lexagene increased 219 percent. Looking ahead to the rest of the year, the company expects to finish building 15 machines, deliver them to potential future customers for feedback and begin commercial production.
VentriPoint Diagnostics (TSXV:VPT)
Current market cap: $16.25 million; share price $0.31
VentriPoint is a medical device company that currently has one product, the Ventripoint Medical System, a conventional ultrasound to analyze the heart. The result is a fast, 3D, inexpensive image of the heart now able to analyze all four cardiac chambers–which is the equivalent of an MRI. Dr. George Adams, VentriPoint CEO said in a video the product is a "comprehensive complete solution for the doctor so they can determine what part of the heart is working well and what part is malfunctioning."
The company saw a growth of 158 percent in its share price from the end of 2016 to the end of 2017. Already with European approval for the product, VentriPoint hopes for the coming year to begin marketing its product after receiving its recent US Food and Drugs Administration and Chinese approval.
Don't forget to follow us @INN_LifeScience for real-time news updates!
Securities Disclosure: I, Jocelyn Aspa, hold no direct investment interest in any company mentioned in this article.