Why Should I Consider Genetics Investing?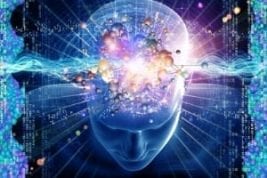 Genetics investing is growing right now, with even the US president describing it as "one of the greatest opportunities for new medical breakthroughs."
With remarkable implications for our understanding of life, the human body, and the healthcare industry, genetics research is viewed as a site of enormous potential. The success of the Human Genome Project in the early 2000s solidified the industry's reputation as a sector to watch.
Today, genetics seems to be living up to the hype. With President Obama lauding genetics investing as "one of the greatest opportunities for new medical breakthroughs that we have ever seen," the genetics field seems to be as hot as ever.
Primed for progress
With President Obama explicitly addressing the necessity of genetics spending in his State of the Union address, genetics investing seems to be on the precipice of major growth. National Institutes of Health director Dr. Francis S. Collins claims that "we have never witnessed a time of greater promise for advances in medicine than right now."
These developments in genetics investing have been a long time coming, as genetics investing is an inherently slow process. Genetic Engineering and Biotechnology News (GEN) estimates that the amount of time between making a discovery in the lab and creating a marketable drug is at least a decade, and typically more. This means that the process could take more than the entire thirteen year Human Genome Project!
However, nearly two decades after the Human Genome Project was first conceived, we are finally starting to see the fruits of this investment. As geneticist Eric E. Schadt explains, "we are crossing a threshold of sorts that has genomic research progressing well into the medical practice." The reduced price of genetic sequencing may have something to do with this progress — the process, which initially cost $1 billion, has dropped to less than $1,000 in recent years.
Big pharma benefits from genetics investing
The benefits of genetics investing are been seen on the market today. For example, Amgen (NASDAQ:AMGN) and Sanofi (NYSE:SNY) and Regeneron Pharmaceuticals (NASDAQ:REGN) have cholesterol drugs which are expected to gain FDA approval and hit the market very soon. These drugs, named Repatha and Praluent, are being greeted with much excitement because the promise to be incredibly effective treatments for an illness which hasn't seen much progress in recent years. Clinical trials have suggested that these drugs may reduce bad cholesterol by as much as 60 percent in patients. Both drugs are known as PCSK-9 inhibitors because they target a mutation in the patient's PCSK-9 gene.
Today, major pharmaceutical companies are relying more and more on genetics research to create targeted therapeutic solutions. For example, GEN reports that treatments targeting the programmed death 1 (PD-1) and cytotoxic T-lymphocyte-associated protein 4 (CTLA4) receptors have been proven to reduce cancer. The progress which genetics research is making in the field of oncology was recently recognized by the Obama administration, which proposed a $70 million budget for the National Cancer Institute to fund research into personalized, genetic based therapeutics.
All in all, the genetics industry is a very promising landscape right now. As Bence Boelcskevy, co-founder of the Drug Development Institute at Ohio State University's Comprehensive Cancer Centre, summarizes, "genetics is an area that is under tremendous growth right now." However, investors should also take heed of his warning that "the road is never straight — it looks like a pretzel." There are still twists and turns to be had before genetics investing totally transforms the face of life science.
This is an updated version to an article previously published on July 15, 2015.
Securities Disclosure: I, Morag McGreevey, hold no direct investment interest in any company mentioned in this article.