Key Stock Catalysts in the FDA Drug Application Process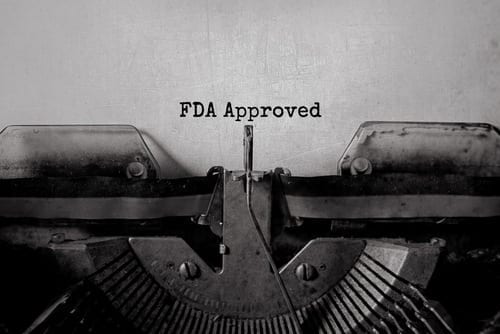 Pharmaceutical and biotech companies in the US must follow a standard process to advance a new drug candidate through nonclinical and clinical studies.
Drug development in the US follows a standard process through which pharmaceutical and biotech companies advance a new drug candidate through nonclinical and clinical studies.
Once the company's clinical data proves the drug is safe and effective, they can apply for market approval from the Food and Drug Administration (FDA). This is known as the FDA drug approval process.
As a drug candidate moves through each stage of the FDA regulatory approval pathway, there are several catalysts along the way that can represent significant value drivers for the company's stock price. Tracking these inflection points can prove helpful to investors looking for opportunities in this space.
FDA drug approval pathway
Preclinical studies—animal models; safety profile
Investigational New Drug Application to conduct human trials submitted to FDA
Phase 1 Clinical Trial—safety profile, dosage
Phase 2a and 2b Clinical Trials—safety and efficacy
Phase 3 Clinical Trials—Pivotal large-scale studies to acquire data for FDA approval
New Drug Application for marketing product submitted to FDA
AdCom meetings—expert independent panelists review
PDUFA date—FDA decision on approving a drug for market
Traditionally, pharmaceutical product development companies must first perform preclinical work with animals to establish that the drug is safe before applying to conduct human clinical studies. The company can then submit an Investigational New Drug (IND) application to the FDA. Once the FDA has greenlighted human studies, the drug then must pass through three phases of clinical trials in which the company must obtain sufficient data to prove safety and efficacy.
At the conclusion of each clinical phase, the data is submitted to the FDA. The regulatory body will then make a decision as to whether or not the drug is a viable candidate for the next clinical phase. The completion of Phase 3 data moves the drug candidate to the final stage of the approval process, the Prescription Drug User Fee Act (PDUFA) meeting date.
Inflection points represent investment opportunities
Companies looking to raise capital often update investors as to the status of their drug candidates along the pathway to FDA market approval. A news release featuring great clinical study readouts can be the catalyst that triggers significant upward movement in the company's share price. It's these inflection points that really move a pharma or biotech stock.
So, which stages in the FDA approval process are likely to be the biggest drivers of shareholder value?
Positive early stage results offer some value
"As you advance your product through each of these steps, the product becomes de-risked in the eyes of investors," Bob Farrell, president and CEO of Kalytera Therapeutics (TSXV:KALY,OTCQB:KALTF), told INN. "For example, when you complete preclinical studies, you have demonstrated that the product is safe enough in animals that it can now be tested in humans. Typically, you see a small bump up in share price at that time."
Phase 1 human clinical testing, in which safety and proper dosage are studied, can be another inflection point for upward pressure on the stock. Positive Phase 1 data further de-risks a product by signaling the drug is ready for larger-scale testing.
For example, shares of iCo Therapeutics Inc. (TSXV:ICO) recently gained 33 percent after the company announced that it had begun its Phase 1 clinical study for Oral Amphotericin B for treatment of fungal and parasitic infections.
However, Farrell—who has more than 25 years of experience in the pharmaceutical, biotechnology and medical device sectors—says the more substantial inflection points come later as the drug progress through the final phases. "As you move toward the final goal of approval, it's like moving up a staircase with each step representing the potential for a higher valuation and ultimately a higher share price," he added.
Later-stage clinical results represent the sweet spot
The most significant value driving events are the conclusion of Phase 2 and Phase 3 clinical trials. This is where the real de-risking happens and the drug developer moves one step closer to submitting the new drug application (NDA) to the FDA for final market approval. Strong Phase 2 and Phase 3 data give investors confidence that the drug will receive that approval.
"Important trial data from Phase 2 and Phase 3 studies can produce extraordinary trading volume and price movement," said George Mack, Managing Director of consulting firm BioDecade. "Trial results that tend to move shares are those that yield statistically significant data, which can only be derived from the randomized, double-blind experiments performed in Phase 2b and Phase 3 trials."
An example of the value driving power of a good late-stage clinical readout is Sage Therapeutics (NASDAQ:SAGE) shares skyrocketed as much as 85 percent to hit a record high after announcing stellar Phase 2 results for the study of its drug candidate for the treatment of major depressive disorder.
Kalytera's lead drug candidate in Phase 2
Kalytera's lead program in the use of cannabidiol (CBD) for both the prevention and the treatment of Graft vs. Host Disease (GvHD) is in Phase 2 clinical testing. GVHD is a disorder suffered by as much as 50 percent of bone marrow transplant patients. Clinical trials have shown CBD to be potentially efficacious in suppressing the immune-response of the graft cells while simultaneously improving the patient's ability to fight off infections, both essential for the prevention and treatment of GvHD.
"Some of the key advantages of CBD include a very good safety profile, and the great potential for development as a therapeutic product for a broad spectrum of diseases," said Farrell. By the end of 2018, the company expects to have advanced its CBD GvHD program to Phase 3 clinical trials. "We think moving into Phase 3 later this year will be a significant value-driving event for us," he added. Pending positive Phase 3 data, Kalytera is targeting 2020 or 2021 to submit the NDA for FDA approval required to bring the product to market.
Phase 3 testing typically involves large clinical trials that can be very expensive to conduct. It is not uncommon for small biotech firms to sell a Phase 2 product or license it to a big pharmaceutical company instead of advancing the product through Phase 3 themselves.
This is the strategy Kalytera plans to use in regards to its newly announced program in the treatment of acute and chronic pain using a novel CBD-based compound. Farrell says the drug developer will most likely "advance the product through Phase 1 and Phase 2 clinical testing, and if the product performs well — in other words synergistically and effectively relieving pain without the safety concerns seen with opioids — at that point we will potentially have a very valuable program that we can then license or sell to a major pharmaceutical partner within a few short years."
Final stage inflection points
Phase 3 data forms the basis for a company's NDA in which it formally seeks final market approval from the FDA. Once a drug developer submits the application, the FDA will announce the PDUFA meeting date—the day the regulatory body with give its final decision to approve or not approve the new drug. In the lead up to the PDUFA date, the FDA may hold Advisory Committee (AdCom) meetings in which independent panelists give yay or nay expert opinions on whether the FDA should allow the drug to go to market.
The submission of the NDA, AdComs and the FDA's announcement of the PDUFA date represent the final steps in the regulatory pathway. News releases on these critical milestones can make quite an impression on investors and a significant impact on share prices.
Approval for first CBD product in the US
The FDA has yet to approve its first CBD-based pharmaceutical product, but GW Pharmaceuticals' (NASDAQ:GWPH) CBD based drug candidate for the treatment of seizures in juvenile epilepsy is on the verge of making history. The company recently announced an unanimously positive result of the FDA AdCom meeting and a PDUFA goal date of June 27, 2017 for a final FDA decision.
Farrell believes the impact of the FDA's approval of this drug will extend far beyond GWPH share prices. "Once the FDA approves its first CBD product, there will be a lot of risk removed from the equation and investors will be more optimistic about the profit potential for CBD pharmaceuticals," he said.
This article was written according to INN editorial standards to educate investors.