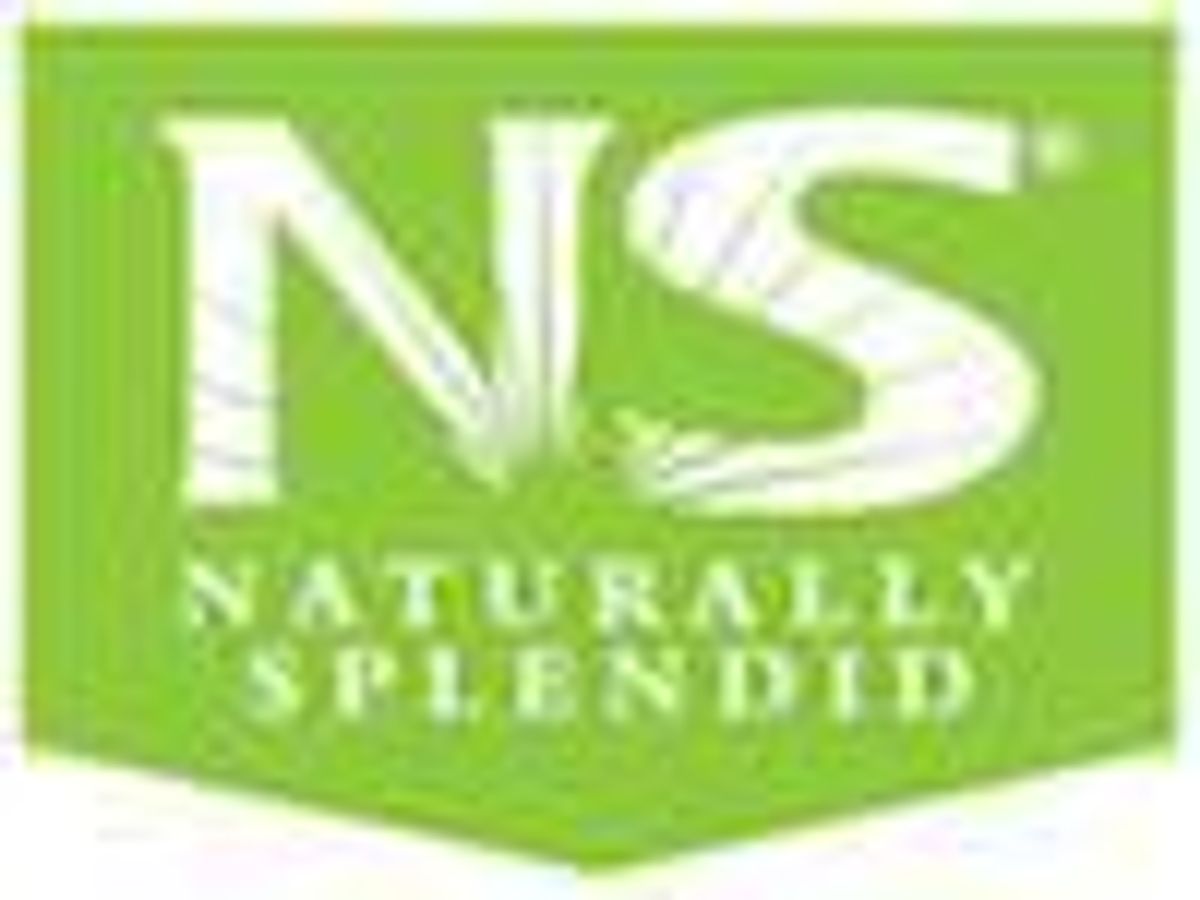 VANCOUVER, BRITISH COLUMBIA–(Marketwired – Feb.23 2017) – Naturally Splendid (TSXV:NSP) is pleased to announce it has signed a non-binding Term Sheet with Canature Processing Ltd., ("Canature") an industry leader in the freeze dried Pet Foods and Treats market.
VANCOUVER, BRITISH COLUMBIA–(Marketwired – Feb.23 2017) –Naturally Splendid (TSXV:NSP)is pleased to announce it has signed a non-binding Term Sheet with Canature Processing Ltd., ("Canature") an industry leader in the freeze dried Pet Foods and Treats market.
Accordingly, Naturally Splendid and Canature have entered into an arrangement covering the next six months, during which time Canature will begin work to formulate Naturally Splendid's proprietary HempOmega™ into Canature's existing product lines and begin R&D on future pet food and treat products. It is anticipated that Canature will incorporate HempOmega™ into Canature's house brands and potentially, into private label client products. Subsequent to the initial agreement and upon mutual consensus, Naturally Splendid will grant to Canature exclusive rights for the application of HempOmega™ into freeze-dried pet food and treats for an initial term of two (2) years in defined categories and territories.
Located in Langley, British Columbia, Canada, Canature Processing Ltd. combines state of the art technology with a highly innovative R&D team, to produce premium world class freeze dried pet food and treats for the global markets. Canature's brands include, "Ubite" treats targeted for the pet speciality market as well as the "NutriBites" brand destined towards the mass and grocery channels. In addition to it's house brands, Canature produces many private label brands at it's facilities that are CFIA certified, GMP/HACCP and SQF accredited. Canature's future expansion plans include additional production facilities in Ontario, Canada, as well as in California and the Eastern Unites States. These additional production facilities will allow Canature to continue with product innovation and diversification in an effort to keep up with the growing freeze dried pet foods and treats market demand.
Canature is an industry leader in freeze-dried pet foods & treats with production, meat processing and freeze drying facilities occupying over 125,000 square feet. Central to Canature's innovation and success is a standalone R & D facility where new innovative products are developed and where the research, development and application of HempOmega™ into freeze dried products will take place. Canature also conducts joint product development thus fulfilling the diverse requirements of its customers and partners, leading to the creation of diverse revenue streams from multiple clients.
Naturally Splendid CEO Mr. Dave Eto states, "Our term sheet with Canature is one example of the opportunities we are developing to promote the use of HempOmega™ as an ingredient. We are extremely happy with the business relationship that's been created with Canature and recognize the reputation and market position that Canature has established in the Pet Food sector. Naturally Splendid will continue to explore and to seek other opportunities for extrusion technology pet food companies who may be seeking similar ingredient solutions particularly in the dry kibble sector."
Canature CEO Mr. John Milne comments, "As innovators in Freeze Dried Pet Foods and Pet Treats, we are constantly reviewing new ingredients and opportunities, especially ingredients that have proven attributes and contributions to pet well being and health. We have been in discussions with Naturally Splendid for a while now and therefore based on initial confirmations as to product quality and efficacy, we are very pleased to enter into this initial agreement with Naturally Splendid. Our initial conclusions regarding HempOmega™ have now been independently confirmed with the recent HempOmega™ report that Naturally Splendid received from Dr. Xiangfeng Meng and her team at the Food Science and Technology Centre, a branch of the Food and Bio-Processing branch at the Alberta Agriculture.
As reported in Naturally Splendid's recently announced HempOmega™ Dog Food Study, Naturally Splendid's proprietary encapsulation process has now been proven to protect the omegas, minerals and vitamins naturally expressed in hempseed oil through Naturally Splendid's proprietary manufacturing process.  By protecting the nutritional profile of the hemp oil, Naturally Splendid is developing a competitive advantage over the current methodology and techniques for adding omega nutrition to canine and feline food formulations.
Naturally Splendid President J. Craig Goodwin states, "Canature Processing is the perfect strategic partner to launch HempOmega™ into the pet industry, with their expertise, established product lines and global market reach. Naturally Splendid feels this is just the beginning of the opportunities for HempOmega™ in the pet industry."
To learn more about HempOmega™ please visit: www.hempomega.com
To learn more about Canature please visit www.canature.ca
Read the full company profile.
About Naturally Splendid Enterprises Ltd.
Naturally Splendid is a multifaceted biotechnology company that is developing, producing, commercializing, and licensing an entirely new generation of plant-derived, bioactive ingredients, nutrient dense foods, and related products. Naturally Splendid is building an expanding portfolio of patents (issued and pending) and proprietary intellectual property focused on the commercial uses of industrial hemp and non-psychoactive cannabinoid compounds in a broad spectrum of applications.
Naturally Splendid currently has six innovative divisions: (1) Natera® brand of retail hemp superfood products currently distributed throughout North America and Asia; (2) Chi Hemp Industries Incorporated (Chii) is selling natural and organic hemp products through e-commerce (3) PawsitiveFX® brand of pet care products; (4) Simpli Plant-Based Ingredients Division of plant-derived bulk ingredients including patent-pending HempOmega®; (5) The 12,000-square-foot POS / BPC Facility – which is managed for Naturally Splendid by POS Bio-Sciences – is positioned to offer commercial-scale custom processing solutions for biological materials, such as functional foods and natural health ingredients to a wide range of clients (6) hemp-based cannabinoid nutraceuticals. Naturally Splendid's advanced technologies, industry expertise, and strategic partners allow for the creation of customized solutions with a consistent focus on quality and sustainability.
For more information e-mail info@naturallysplendid.com or call Investor Relations at 604-673-9573
On Behalf of the Board of Directors
Mr. Dave Eto
CEO, Director
Contact Information
Naturally Splendid Enterprises Ltd.
(NSP – TSX Venture; NSPDF – OTCQB; 50N Frankfurt)
Naturally Splendid Enterprises Ltd.
#108-19100 Airport Way,
Pitt Meadows, BC V3Y 0E2
Office:  (604) 465-0548
Fax:      (604) 465-1128
E-mail: info@naturallysplendid.com
Website: www.naturallysplendid.com
Forward-Looking Statements
Information set forth in this news release contains forward-looking statements that are based on assumptions as of the date of this news release. These statements reflect management's current estimates, beliefs, intentions and expectations. They are not guarantees of future performance. Naturally Splendid cautions that all forward looking statements are inherently uncertain and that actual performance may be affected by a number of material factors, many of which are beyond Naturally Splendid's control including, the Naturally Splendid's ability to compete with large food and beverage companies; Canature will be successful in development a pet food product line incorporating HempOmega™; sales of any potential products developed will be profitable; sales of shelled hemp seed will continue at existing rates or increase; the ability to complete the sales of all bulk hemp seed purchase orders; and the risk that any of the potential applications may not receive all required regulatory or legal approval. Accordingly, actual and future events, conditions and results may differ materially from the estimates, beliefs, intentions and expectations expressed or implied in the forward looking information. Except as required under applicable securities legislation, Naturally Splendid undertakes no obligation to publicly update or revise forward-looking information.
NEITHER TSX VENTURE EXCHANGE NOR ITS REGULATION SERVICES PROVIDER (AS THAT TERM IS DEFINED IN THE POLICIES OF THE TSX VENTURE EXCHANGE) ACCEPTS RESPONSIBILITY FOR THE ADEQUACY OR ACCURACY OF THIS RELEASE.
Connect with Naturally Splendid (TSXV:NSP) to receive an Investor Presentation.
Investing News Network websites or approved third-party tools use cookies. Please refer to the  cookie policy for collected data, privacy and GDPR compliance. By continuing to browse the site, you agree to our use of cookies.