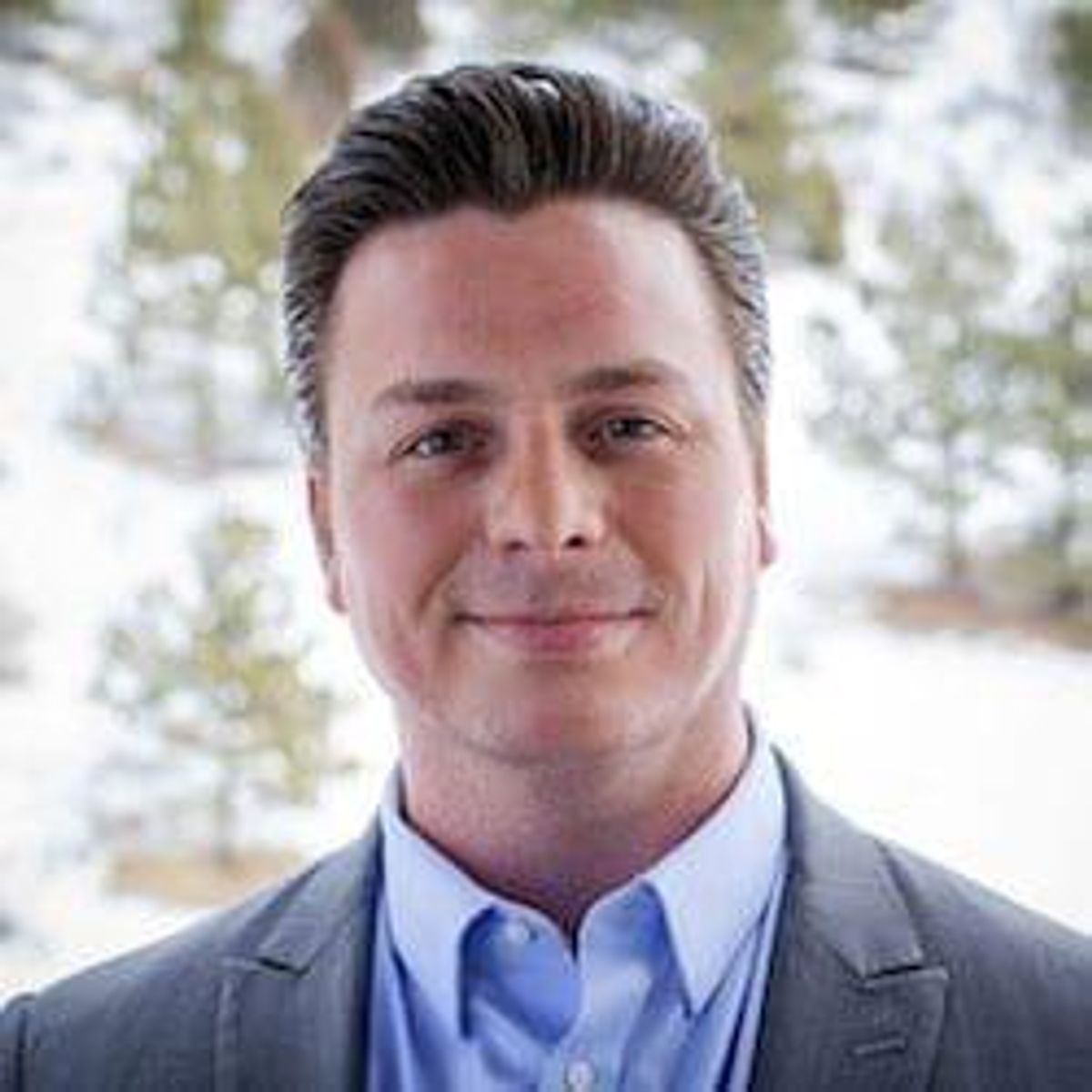 NanoSphere President David Sutton provides an overview of the company's position in the cannabis space and discusses the recent partnership with a California manufacturer and distributor.
NanoSphere President David Sutton (CSE:NSHS) believes the company's recent licensing agreement in California is giving it access to the largest cannabis market in North America. In the interview below, he discussed this and addressed the company's path in entering the cannabis market.
NanoSphere is a nano-biotechnology company with offices in the US and Canada which has focused on developing its NanoSphere Delivery System platform technology. The company has had some big news in the past 12 months, including its listing on the CSE and a nomination for the National Cannabis Industry Association's Excellence in Technology Award.
Below is a transcript of our interview with NanoSphere President David Sutton. It has been edited for clarity and brevity.
INN: Could you please give our investor audience an overview of NanoSphere and its innovative drug delivery technology?
DS: We began this company about 5 years ago when we were introduced to the technology Dr. Richard Kaufman had been developing for 10 to 20 years. It was a nano-encapsulated Resveratrol, designed to increase the bioavailability of various bio-active ingredients; particularly, nutraceuticals. Intrigued by this, we started conducting research and development around this delivery technology and, as we were developing an alpha-product line, we discovered multiple applications in other industries. Beyond dietary supplements, we started exploring nanoencapsulated end sets and other pharmaceuticals, and developed a patent around that.
What our technology does is nanoencapsulate particles. What this means is that it breaks apart molecules, encapsulating them in a carrier system that transports them through mucosal linings and areas on the skin, increasing their penetration into the circulatory system.
Most of the time, when you swallow the ingredients we're working with, they're broken down by the GI tract and are destroyed by that and other processes in the body. In avoiding the GI tract, we are left with three types of administration: transdermal, intraoral (between the cheek and the gums) and internasal. Using these methods, we avoid destructive factors and increase the active ingredients circulating through the circulatory system.
INN: What benefits does NanoSphere's technology provide to cannabis users?
DS: Approximately two years ago, we turned our attention to the cannabis space. As we started researching the nanoencapsulation of CBDs and other cannabinoid extracts, we noticed that the technology addresses a number of issues we see in the cannabis market: the bioavailability of ingested cannabinoids, lack of standardized dosing and delays in onset leading to the stacking effect, which is when consumers continue to ingest edibles and are then overwhelmed by very powerful effects. Our technology addresses a lot of these issues, and we thus decided to focus our commercialization to this industry.
When it comes to cannabis, our technology increases the onset of psychedelic effects. Those who consume our intra-oral product report feeling the effect within a couple of minutes and our internasal products—which we are currently developing—is showing onset times in initial testing of approximately 80 seconds. As well, we deliver microliter dosages in a precision amount, so consumers known exactly how much they are taking.
18 months ago, we conducted our first pharmacokinetic testing, where we tested our delivery technology for THC in human blood, following sublingual and buccal ingestion. What we found was that we could identify THC circulating through the bloodstream within 10 minutes. That is truly remarkable compared to the published data available. GW Pharma is the most renowned company to have published data. In their own studies for their Sativex product, they only identified THC within 16 minutes administration. Our technology has a significant advantage here and it also has a higher circulating half-life within the body, with peak concentration of cannabinoids occurring at 60 minutes compared to GW Pharma's 240 minutes.
We have also recently applied our delivery technology to transdermal products for the treatment of pain and anxiety. We launched our licensing in Colorado this past summer to great success. In August, an evolved nano-serum using our technology, was recognized by Dope Magazine as being the best transdermal for 2017. It won the Dope Cup award. Which we're really excited about having only just launched the brand and product 30 days prior.
INN: Please tell our investors about your recently announced licensing agreement with a partner in California. What is the significance of this agreement for NanoSphere?
DS: Absolutely. The signing of the license agreement in California is an enormous opportunity for us. As we all know, California is going to be an enormous market and the largest market in North America for cannabis. As such, partnering with an experienced and reputable manufacturer that can help distribute our product is a big opportunity for us.
The company is located in Oakland and has covered all the Sacramento territories. In California, distribution companies are able to penetrate the entire state. As such, through centralized manufacturing, you can manufacture in Sacramento and have products on shelves in San Diego, which is really exciting.
INN: Following this agreement, what is next for NanoSphere and how does that fit into the company's long-term plans?
DS: What is next for us is coming out with our next product application, which will be our intra-nasal application showing onset times within 80 seconds, designed for both the medical and recreational market. We see this as being a tremendous success because of its quick onset of actions and its potency, which will be very appealing to recreational users. Meanwhile, we can also limit dosages for the medical market as well. Beyond that, its identifying and closing other agreements throughout the legal markets of the United States as well as into Canada. We are also going to continue introducing established producers to our technology and our product line for them to license and distribute.
CEO interviews are part of investor education campaigns for clients advertising on the Investing News Network. Important news is contextualized by CEOs, and the resulting interviews are disseminated to the Investing News Network audience because they have value to market watchers.
The Investing News Network interviews a CEO for an understanding of their perspective on the company, the investment potential of the company and market news related to the company. The information contained here is for information purposes only and is not to be construed as an offer or solicitation for the sale or purchase of securities.
Investing News Network websites or approved third-party tools use cookies. Please refer to the  cookie policy for collected data, privacy and GDPR compliance. By continuing to browse the site, you agree to our use of cookies.