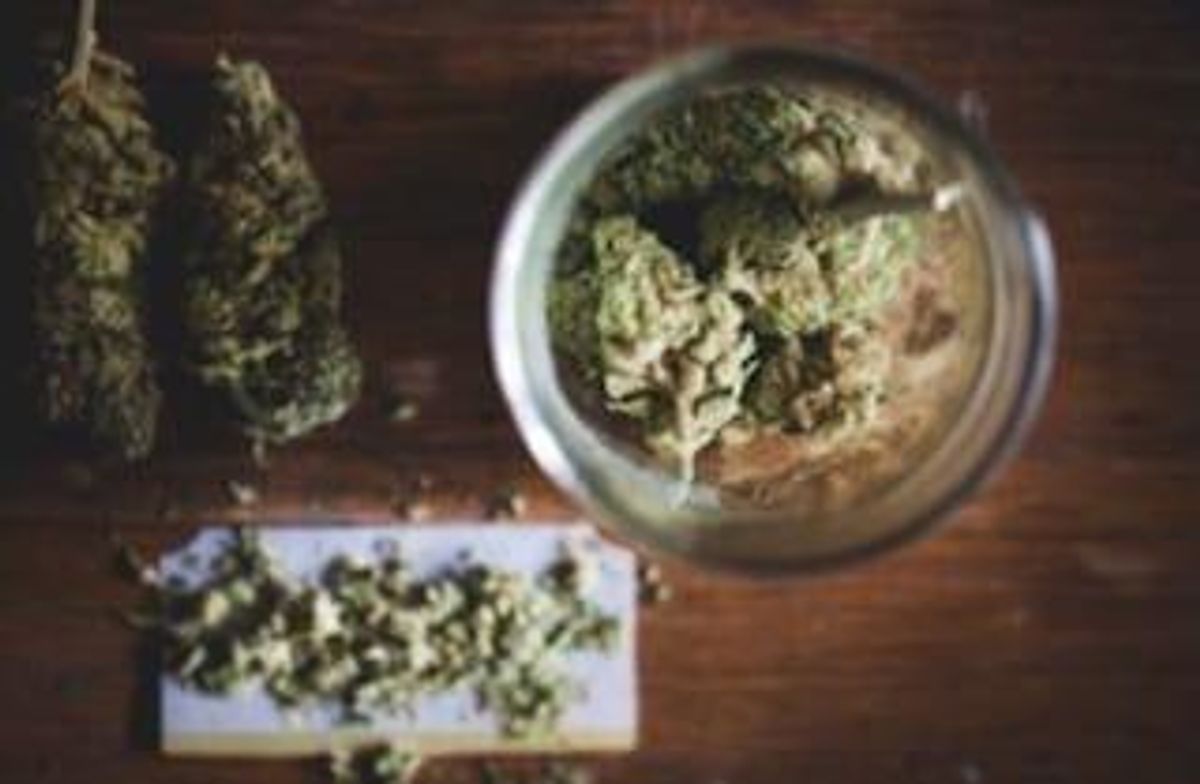 A closer look at the appeal of cannabis brand recognition for investors and the companies focused on this growing market.
What are investors really looking for in a cannabis company? Is it product variety, impressive production scales, ability to close deals or could it be balanced sheets?
A new movement is growing for inquisitive investors evaluating the companies with a strong and authentic brand under their corporate umbrella.
A recent report by Eight Capital analyst Daniel Pearlstein asked investors in the sector to think bigger with the way they see these companies and let go of obsessing over "farming and oversimplified capacity based metrics."
"We encourage investors to think broader and think of cannabis as an ingredient," Pearlstein wrote in his February 5 research note.
Pearlstein wrote consumers make decisions based on brands in other markets like the tobacco and alcohol industry. He added that approach is coming to the cannabis market. "Soon cannabis and derivative products will go from mostly being defined by the literal description of the product to being described by origin, quality, and experiences," Pearlstein wrote.
Investor sentiment is changing when it comes to brands
Steven Feldman is an active cannabis investor and serves as a co-founder and director of Liberty Leaf Holdings (CSE:LIB). He also manages the popular @CanadaPotStocks Twitter account, which comments on developments throughout the public markets.
Feldman told the Investing News Network (INN) investors are starting to become more interested in the impact a brand will have on their stock selections.
He explained that shareholder interest in a company's production metrics has passed; instead, investors are now asking which company has a more appealing brand. "I don't think investors are currently looking to see who is going to be the biggest [or] who is going to grow the most. I think they are looking at it now as a retailing business," he said.
Feldman said one of the main branding opportunity for companies comes from lifestyle brands, displaying the experience of consuming recreational product.
"The LPs (licensed producers) want to have a retail presence because they feel they can get the margin uplift by associating those stores and the products with their brand and that consumer choice," Feldman said. He added there will be a benefit for LPs owning a retail experience in the form of a potential premium margin.
Companies react to new interest in cannabis branding
But just how much will investors care for the brands a cannabis company holds or the reach of their brands with consumers. One CEO, who has bet heavily on brands and views cannabis as a consumer product says ultimately it will become one of the only metrics.
"[Consumers] will purchase based on brands and they will purchase based on retail," Alan Gertner CEO of HIKU Brands (CSE:HIKU) and co-founder of one of its brands, Tokyo Smoke, said.
The focus on branding has been the area of interest for a few other companies in the public space including Newstrike Resources (TSXV:HIP) a company that earned a public partnership with the Canadian rock band The Tragically Hip. As part of its emphasis on this area, the company launched a particular lifestyle brand called Up Cannabis.
Feldman told INN some of the newer companies he has seen join the public space focused on the consumption and retail experience, like the recently launched Choom (CSE:CHOO; OTCQB:CHOOF), are already downplaying their production numbers and instead "focusing more on that lifestyle or the brand."
The pressure to be aware of new customers trying products for the first time –with legal recreational use in mind–has reached some of the biggest companies in the public market.
In February, MedReleaf (TSX:LEAF) unveiled its attempt at attracting fanatic cannabis consumers. The company's lifestyle brand was named San Rafael '71 and its launch was accompanied by a product–a beer with no connection to marijuana except by name.
"San Rafael '71 4:20 Pale Ale does not contain any cannabis, but it will take you back to where it all began and introduce Canadians to the spirit of adventure, exploration and freedom at the heart of 4:20," Darren Karasiuk, vice president of strategy at MedReleaf said as part of the announcement.
It will be critical for shareholders to monitor the traction of these various brands, as some may appear out of touch or unauthentic to the consumers.
"I think authentic brands are what's incredibly important in this market and it's proven throughout time that large companies struggle with creating authentic brands," Gertner said.
The race for consumer popularity could be tamed by government regulations
While companies in this space get ready their proposals to recreational consumers, the Canadian federal government is still evaluating what will and won't be allowed in terms of advertising, packaging, and marketing.
Deepak Anand, vice president of government relations with consulting firm Cannabis Compliance, told INN the Cannabis Act will need to pass the Senate before companies know the exact marketing regulations in place allowed in this industry.
"It is expected that much of the advertising and marketing restrictions proposed in the Act will be part of the regulations in terms of plain packaging, unappealing to kids, limits on branding including no celebrity endorsements, etc.," Anand said.
Depending on where the government falls in terms of how much a company will be allowed to express their brands and the value of their products, Feldman told INN companies might have to get creative with their methods.
Feldman suggested public companies can promote their brand through their own name and– depending on prices of the day–their stock.
Cam Battley, executive vice-president with Aurora Cannabis (TSX:ACB; OTC:ACBFF), told the CBC it made sense for the government to allow cannabis companies to state who they are and establish their brands as an efforts to combat the illegal market.
Update on government plans for packaging of cannabis products
On March 19 the Canadian federal government released a report revealing the requirements it proposes for companies to add on their legal cannabis products, including health warnings, information from the actual LP, and other specific items of information. The government's report offered a visual sample of what products could look like, the packaging proposed by the government is not final.
https://twitter.com/McGbryan/status/975814236847800320
"An evidence-informed, public health approach is being taken to the requirements for packaging and labelling of cannabis products to minimize their appeal to children and youth, protect against accidental consumption, and help inform consumers of the risks and harms of cannabis use," the government said in a statement.
The Minister of Health Ginette Petitpas Taylor said the packaging and labeling measurements taken by the government are meant to ensure cannabis products are "out of the hands of children and youth."
Brands will separate companies once demand is satisfied
The Canadian cannabis market is expecting to meet a product shortage during the initial legalization period of recreational products. Once that gets cleared, in the long term brands could become a key for consumers to differentiate between the various LPs in Canada.
Research data from GMP Capital showed a projection of supply meeting demand in Canada faster than they had previously expected, to the point where researchers expect an oversupply by 2020.
Gertner said with the current spending trends of the industry the oversupply further reinforces the level of importance for companies to hold a strong brand "in order to maintain margin."
During the Canaccord Genuity Cannabis Investor Day Conference in January, Marc Lusting CEO of CannaRoyalty (CSE:CRZ: OTCQX:CNNRF), encouraged the room of investors to look beyond growing capacities slides and greenhouse pictures from other companies. He said the focus for his company was in the consumer product itself.
Investor takeaway
Shareholders are being asked to think bigger when it comes to evaluating cannabis companies, meaning it will be crucial for the market to monitor how much importance does the investor audience gives to the experience a company is selling, compared to how many tons of marijuana it can produce.
Don't forget to follow us @INN_Cannabis for real-time news updates!
Securities Disclosure: I, Bryan Mc Govern, hold no direct investment interest in any company mentioned in this article.
Editorial Disclosure: HIKU Brands is a client of the Investing News Network. This article is not paid-for content.
Investing News Network websites or approved third-party tools use cookies. Please refer to the  cookie policy for collected data, privacy and GDPR compliance. By continuing to browse the site, you agree to our use of cookies.