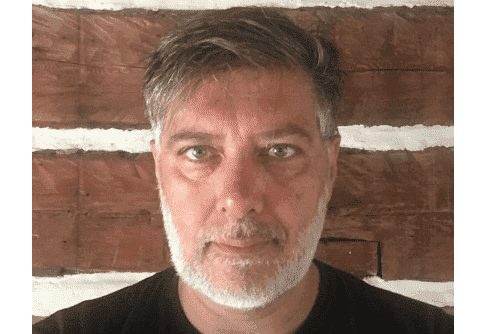 Matica Enterprises CEO Boris Ziger provides an overview of the company, its facilities and its partnership with Yunify Natural Technologies.
Matica Enterprises (CSE:MMJ,FWB:39N,OTCQB:MMJFF) CEO Boris Ziger believes that high quality, value-added cannabis products will dominate the industry, generate revenue and drive value for shareholders, growing the brand by growing quality.
In the interview below, Ziger talks about the company's facilities in Quebec. RoyalMax Biotechnology Canada currently operates Matica Enterprises' state of the art, 10,000 square foot Dorval facility. The facility has received its standard cultivation license, and the company has applied for its sales license. Upon receiving the sales license, Matica Enterprises will obtain a 70 percent interest in RoyalMax.
Ziger also discusses the company's partnership with Yunify Natural Technologies, a Quebec-based cosmetics research company with operations in Quebec, Connecticut and New York. Yunify has developed a line of proprietary topical creams and a deodorizing spray for Matica Enterprises. The company intends to roll out its products throughout the US.
Ziger believes that cannabis companies will need to move away from commoditized cannabis products in order to turn a profit. For example, flower products have a wholesale price of C$5 in Quebec, but the company can charge more than C$30 per jar of cannabis or hemp derived topicals. Matica Enterprises intends to produce high quality and value-added products, such as edibles and topicals, to give the company an edge over some of its peers.
Below is a transcript of our interview with Matica Enterprises CEO Boris Ziger. It has been edited for clarity and brevity.
Investing News Network: Please give our investor audience an overview of Matica and its facilities in Quebec.
Matica Enterprises CEO Boris Ziger: Matica is a Montreal cannabis company. This year, for Matica, it is all about quality and profit. We have many projects in the works that will give opportunities for both. To start, let's go to our starting point in Dorval on Montreal's west island. In RoyalMax's state of the art, 10,000 square foot facility in Dorval, we are currently growing our first crop and have started our second. We have a standard cultivation license and have applied for a sales license, which we expect to receive soon after cultivation, so we can then start selling our products.
In Hemmingford, Quebec, we have a 181 acre farm for our massive greenhouse project. The farm is a one hour drive south of the Dorval facility and Montreal, and it's in a unique microclimate that receives a similar amount of sunlight as Southern Ontario and Northern California, making it an ideal place for a greenhouse operation. We will be building 1 million square feet of greenhouses. We're currently constructing the first 200,000 square feet and will be pouring concrete after the snow melts. This is a huge undertaking that will put Matica on the map in a really big way.
We also have a partnership with Yunify Natural Technologies, a Quebec-based cosmetics research firm with operations in Quebec, Connecticut and New York. Yunify has been developing proprietary products for us. The first product they have produced for us is an odor-neutralizing spray that eliminates the smell of cannabis and replaces it with a peppermint scent. It does not contain any cannabis, so it can be sold around the globe.
Our relationship with Yunify is a very important one, as they will be helping us to add value to the products we produce and sell. They have developed topical creams that utilize a mineral clay technology instead of a lipid-based emulsifier. It is a non-greasy formula with a time-released delivery of the active ingredients. In the US, we intend to have hemp derived cannabidiol (CBD) as our active ingredient. With the passing of the Farm Bill in the US, CBD is legal and can be sold in all 50 states. We'll be making our debut in the US.
We're also expecting to begin generating revenue this year, which is exciting. We are a well-capitalized company. Matica has over $6 million in the bank and has equity in other companies. We also have a $20 million equity line of credit with Alumina Partners in the US that we're using to fund the construction of our greenhouse in Hemmingford.
In short, we have a lot going on!
INN: What progress has Matica made at the Dorval facility since the clone delivery in February?
BZ: We received approximately 900 plants in February and we are growing cannabis. Things have been growing well; there have been no issues with the grow. Our growers are excited about the facility and its capabilities. We should be producing a top notch product.
Some of our peers have shown an interest in buying cannabis from us, but we want to keep our cannabis under our own brand, especially as we move into the US with our spray and topical creams. We are still establishing our brand and we want people to associate our quality products with our brand. We want consumers to know they're purchasing a high quality product.
Branding is important to us. We prefer to be more than just a commoditized cannabis producer. We want to sell something that people want and go out of their way to get. By keeping our products under our own brand, it will keep the pressure on us to continue to produce high quality products.
INN: How is the cannabis market in Quebec different than other provinces in Canada?
BZ: Quebec has 13 cultivation licenses, unlike Ontario, which has an overabundance of producers. The Quebec government is the only cannabis retailer and they are interested in sourcing as much cannabis from Quebec, which is fantastic for us. We don't have to worry about a market for our cannabis products.
Advertising our products in Quebec is going to be very restrictive. From a marketing perspective, it makes sense to market cannabis through government-run stores. It sets up the proper environment and the stores are properly run. Consumers are still getting what they want. The Quebec government is doing a very good job.
INN: Please tell us about your partnership with Yunify Technologies and the line of CBD-infused topicals they are developing.
BZ: We can purchase up to a 40 percent interest in Yunify. We have an excellent relationship with them. They're developing proprietary products for us to sell under the Matica brand and for white label. Once people experience the quality of our products, they will realize that it is superior to what's currently on the market.
Part of the problem with topicals is that many are not produced scientifically. Topicals started out as a cottage industry and the process is now being industrialized. Mass producing such products can sometimes work, but sometimes does not work out so well. What we are producing, though, has been scientifically developed with the University of Quebec, which has been working on this clay-mineralization technology for about 20 years. Our process is not artisanal but is scientifically formulated and geared for mass production. This ensures a superior final product for the consumer.
Yunify has also developed our cannabis odor neutralizer. The company initially developed it for the cream, because people using these creams did not want to smell like cannabis, but Yunify realized it could be modified for smoke as well. We can add any type of scent that we want, and it doesn't just mask the smell like some air fresheners do; it eliminates the smell. It can also be used in enclosed spaces as well as for a personal spray. It's an amazing product that works like a charm.
We want to launch the cream and the spray in the US. We expect that the US will eventually legalize cannabis. If this happens, we'll be able to capture the attention of the market with our products, especially if Matica retains its reputation for quality.
INN: What's next for Matica and how does this fit into the company's long-term plans?
BZ: We'll be releasing our spray and creams prior to obtaining our sales license. After that, we're looking into obtaining our production license. If we want to sell topicals in Canada, we're going to need that license. We also recognize the need to look towards the edibles market. If we want to be a well-rounded cannabis company, and we do, we need to prepare for that market.
We can't only rely on the sale of cannabis flower, which is sold at a certain price. The value-added products, such as edibles, are where cannabis companies should make money. For example, you can sell flower to the Quebec government for C$4, C$5, but you can sell a topical cream for C$30 per jar. It's the same thing with edibles. There's a value-added component to it that allows you to sell it at a higher price, especially with proper branding. You can't only be a commoditized cannabis producer; you'll be beaten down by cost. You have to differentiate yourself from the rest of the market.
Quality control has to be our main concern. We must produce a quality product if we expect the customer to come back. The starting point has to be producing a high quality cannabis. The next step is high quality, value-added components. Matica's alignment with Yunify will translate into a better value-added product, which will give us higher revenue and profits.
Consumers want quality and investors want profit. We aim to deliver both.
---
This interview is sponsored by Matica Enterprises (CSE:MMJ,FWB:39N,OTCQB:MMJFF). This interview provides information which was sourced by the Investing News Network (INN) and approved by Matica Enterprises in order to help investors learn more about the company. Matica Enterprises is a client of INN. The company's campaign fees pay for INN to create and update this interview.
INN does not provide investment advice and the information on this profile should not be considered a recommendation to buy or sell any security. INN does not endorse or recommend the business, products, services or securities of any company profiled.
The information contained here is for information purposes only and is not to be construed as an offer or solicitation for the sale or purchase of securities. Readers should conduct their own research for all information publicly available concerning the company. Prior to making any investment decision, it is recommended that readers consult directly with Matica Enterprises and seek advice from a qualified investment advisor.
This interview may contain forward-looking statements including but not limited to comments regarding the timing and content of upcoming work programs, receipt of property titles, etc. Forward-looking statements address future events and conditions and therefore involve inherent risks and uncertainties. Actual results may differ materially from those currently anticipated in such statements. The issuer relies upon litigation protection for forward-looking statements. Investing in companies comes with uncertainties as market values can fluctuate.