Khiron Life Sciences President: Latin American Cannabis Markets are Developing at an Astounding Pace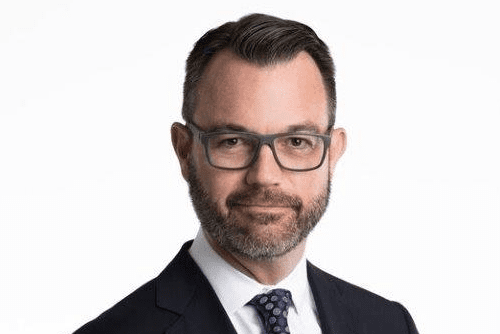 Khiron Life Sciences President Chris Naprawa provides an overview of the company and the role it plays in Latin America's cannabis market.
Khiron Life Sciences (TSXV:KHRN) President Chris Naprawa discussed the rapidly developing cannabis markets in Latin America and how the company will be addressing the needs of each country.
In the interview below, Naprawa also outlined the recent steps Mexico has made towards legalizing cannabis and addressed the significance of having the former President of Mexico on the company's board.
Below is a transcript of our interview with Khiron Life Sciences President Chris Naprawa. It has been edited for clarity and brevity.
Investing News Network: Please give our investor audience an overview of Khiron Life Sciences.
Khiron Life Sciences President Chris Naprawa: Khiron is exclusively focused on servicing the unmet needs of the 620 million people in Latin America. The medical cannabis market in Latin America is bigger than the Canadian, US and German markets combined and has less competition. Right now, we have a two-year head start in the market. We've assembled an elite team of professionals that are dedicated to maximizing our position in these markets.
We have operations in Colombia and Chile, we have a beachhead in Mexico and we'll also be expanding throughout Latin America. Many of our competitors are focused on low-cost cultivation for exportation. We are also working on low-cost cultivation, but are more focused on serving those 620 million people in Latin America.
INN: How have the Colombian and Latin American medicinal cannabis markets evolved in the last few years?
CN: The markets are evolving at an astounding pace. Uruguay was the first country in the world to legalize medical and recreational cannabis. In 2016, Colombia legalized medical cannabis and now legislation is popping up all over the place, most recently in Mexico.
It's a lot like cannabis 2.0. We have the roadmap, we understand what's going to happen and how the market is going to evolve because we have seen what has happened in other markets. Additionally, the governments here have recognized that adults have the right to choose and doctors should be able to prescribe the treatments that will work best for their patients. The governments want to develop a medical framework that makes sense.
Our team has a group of regulatory and legal experts that keep us up to speed on everything that's going on. We consult with all of the governments, legislators and regulators in the region and even with this kind of focus and manpower, it's essential that we stay focused on the fast changing needs and opportunities in each specific jurisdiction.
INN: How is Khiron developing its footprint in the Latin American cannabis market?
CN: We setup our base of operations in Bogota, Colombia and have approximately 60 people in our offices there, and our cultivation facility is about three hours south of Bogota, near Ibague. However, we are focused on servicing the needs of each individual country. Latin America is big and incredibly diverse. We believe that Colombians should be servicing the Colombian market, Chileans the Chilean market, etc.
Our goal is have multiple bases throughout the region rather than one major base that services all the markets. Our approach will take the difference between each country into account because the legislation, products, services and distribution methods are different in each country. Each market must be understood individually, and this is what the bigger companies are realizing. The opportunity in Latin America isn't a part-time job, but a full-time focus and this has given us our head start.
INN: What opportunities does the recent announcement from Mexico's Supreme Court pose for Khiron?
CN: The biggest news to hit the cannabis industry in the past several months has been the recent developments in Mexico, but it was lost a bit due to the US midterms. Mexico is a market of 130 million with a massive middle class, making it a very important market.
The country has recently hit three important milestones. The Supreme Court ruled that denying access to cannabis is unconstitutional and that the plant has beneficial effects. Within the past year, the outgoing government has put forth a legalization guideline. Finally, the incoming government, which doesn't take control until December 1, 2018, has tabled actual legislation that outlines the legalization of cannabis the following day. It will be interesting to see which government will be given credit for legalization.
INN: What is the value of having someone like Vicente Fox Quesada on your board?
CN: President Fox is a key member of our team and directorship. He is one of the many talented and experienced people that work for Khiron.
Many people know him as the fifty-fifth president of Mexico, but he was also the president of Coca-Cola (NYSE:KO) Latin America. He started as a boy and worked his way up through the ranks to become president. When he took over Coca-Cola, Pepsi (NASDAQ:PEP) was outselling Coke three-to-one. When he left, things were reversed.
When we say that we are a branding, sales and execution company, it's in our DNA. We have people with all kinds of experience on our team and we're absolutely honored to have President Fox. The timing couldn't be better as the Mexican market starts to open up and everyone else is scrambling. Meanwhile, we've been there for a long time.
CEO interviews are part of investor education campaigns for clients advertising on the Investing News Network. Important news is contextualized by CEOs, and the resulting interviews are disseminated to the Investing News Network audience because they have value to market watchers.
The Investing News Network interviews a CEO for an understanding of their perspective on the company, the investment potential of the company and market news related to the company. The information contained here is for information purposes only and is not to be construed as an offer or solicitation for the sale or purchase of securities.