Isracann CEO: Israeli Cultivation Facility Provides Access to European Markets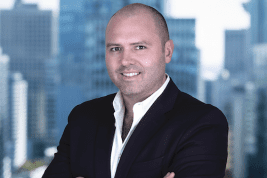 Isracann CEO Darryl Jones discusses company progress in the Israeli cannabis market.
Isracann Biosciences (CSE:IPOT,OTC Pink:ISCNF) CEO Darryl Jones joined the Investing News Network to discuss his company's progress in the Israeli cannabis market where Isracann is building its cultivation facility.
According to Jones, Isracann anticipates that it will be able to produce cannabis at between 40 to 60 cents per gram Canadian. Israel's robust history as a hub for cannabis technology and research is one of the reasons Isracann was attracted to the country as its home of operations.
According to Jones, Isracann intends to secure its EU-GMP certification at its post-production facility in order to gain entry into European cannabis markets. Jones believes that the next wave of successful cannabis companies will be the ones that are capable of accessing new markets, which requires the ability to adhere to the highest safety regulations. At the moment, the European Union's GMP (good manufacturing practices) certification is the highest safety standard in the industry.
Below is a transcript of our interview with Isracann CEO Darryl Jones. It has been edited for clarity and brevity.
Investing News Network: Can you tell us your name, company, and position at the company?
Isracann CEO Darryl Jones: Darryl Jones, president and CEO of Isracann BioSciences.
INN: What are the top three things investors should know about Isracann today?
DJ: Isracann is positioned to be the first pure-play cannabis firm to go public out of Israel, and that is significant because of the first-mover advantage. We've seen companies like ICC in Uruguay and Khiron (TSXV:KHRN,OTCQB:KHRNF) in Colombia drive value to their shareholders by being a first mover in a brand new jurisdiction. Here in Israel, we think a similar movie is playing out just as it did in Canada four or five years ago. We like to draw a lot of similarities between Canada and Israel. In terms of the cannabis industry, today in Israel is similar to Canada in 2014. It's a distinct advantage because we are seen as a focused management team. We can drive a lot of value with our experience as we all have 10 plus years of cannabis market experience out of Canada. We think that the value of knowing this sort of playbook gives us a distinct advantage of operating in a country that is just moving through the same process of legalization and exports that we were able to witness four or five years ago.
You know, Israel itself is obviously centered around an agricultural economy. Low-cost production is the key to that and we're building a facility that will allow us to grow at a fraction of the cost of most of the developed world in terms of Canada. So we're expecting anywhere from 40 to 60 cents a gram Canadian in production cost, which will allow us to be very competitive in every market we enter into.
INN: What is the next catalyst investors should be watching for and what can we expect in 2020 out of Isracann?
DJ: Our catalysts are going to be centered around the greenhouse. We are in the process of setting everything up and we have put together a strong team. Investing in the build-out is a big portion of our plan, and it will allow us to begin cultivation and ultimately give us access to the Israeli market. Down the road, one of the catalysts in Israel will be the finalization of the cannabis export market. We are obviously very keen on being a part of that: taking the high-quality, low-cost cannabis out of Israel and bringing it to the marketplaces where you see higher prices, such as in Germany. It is our initial entry point to the EU and this is going to be a huge driver for the overall growth of the company.
INN: What are the advantages and disadvantages of developing a facility in Israel and exporting products into Europe?
DJ: As it stands now, Israel is an agricultural society. There are several novel products to market in the agricultural realm, and we're going to capitalize on that. The climate is absolutely ideal with 300 plus days of sun, which allows for ultra-low-cost production and a developing cannabis market. The area also has some of the highest per capita use in the world and sentiment is changing to allow for Israel to really flourish in this marketplace. They have been leaders in the space of research for the last 50 years, so we believe that just the sheer amount of information and technology that's been developed there will allow us to continue advancing and being a leader in the space.
Obviously, the sheer distance of where the project is presents a challenge. To mitigate that obstacle, we think we have a great team on the ground. With our team there we expect a clear path to move forward. The next step will be breaking into Europe. The downside on the export market comes down to understanding the regulations and how they move or how the product will move. I think those will be the biggest challenges. Making sure that we are at the forefront of those is going to be our big focus.
INN: Why did Isracann select LinC, part of Growing Smart, to steer the Israel project?
DJ: We selected LinC because of their experience in the agronomic industry. They have some of the top agronomists in the country and have made some significant cannabis additions. They have steered us towards building the facility correctly — this is not a purpose-built facility like in Canada where you're building a warehouse, you're putting in your climate control technology and you're effectively keeping it exactly where you want. This is a specific greenhouse to specified land, and we understand we have to take our time and be very meticulous about it. If you build this wrong, you're going to be chasing your tail when it comes to production. LinC has been guiding us and putting the right people in front of us in terms of greenhouse companies, consultants, add-ons, and really their experience in the space is second to none, so we're extremely happy to have them on board.
---
This interview is sponsored by Isracann Biosciences (CSE:IPOT,OTC Pink:ISCNF). This interview provides information which was sourced by the Investing News Network (INN) and approved by Isracann Biosciences, in order to help investors learn more about the company. Isracann Biosciences is a client of INN. The company's campaign fees pay for INN to create and update this interview.
INN does not provide investment advice and the information on this profile should not be considered a recommendation to buy or sell any security. INN does not endorse or recommend the business, products, services or securities of any company profiled.
The information contained here is for information purposes only and is not to be construed as an offer or solicitation for the sale or purchase of securities. Readers should conduct their own research for all information publicly available concerning the company. Prior to making any investment decision, it is recommended that readers consult directly with Isracann Biosciences and seek advice from a qualified investment advisor.
This interview may contain forward-looking statements including but not limited to comments regarding the timing and content of upcoming work programs, receipt of property titles, etc. Forward-looking statements address future events and conditions and therefore involve inherent risks and uncertainties. Actual results may differ materially from those currently anticipated in such statements. The issuer relies upon litigation protection for forward-looking statements. Investing in companies comes with uncertainties as market values can fluctuate.