FinCanna CEO Andriyko Herchak: Positive Operating Income Expected in 2020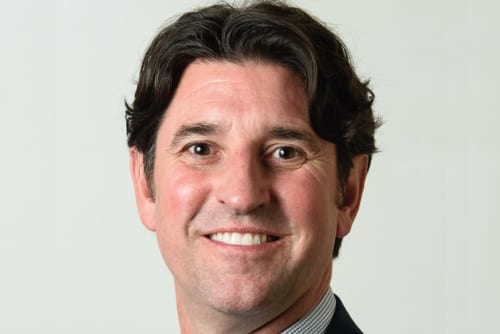 FinCanna CEO Andriyko Herchak joined the Investing News Network to discuss his company's approach to servicing the North American cannabis market with a supportive business model.
FinCanna CEO Andriyko Herchak joined the Investing News Network to discuss his company's progress as it moves towards expected positive operating income in 2020.
California's cannabis market is the largest in the world, valued to be worth US$7.2 billion by 2024, according to ArcView Market Research. Based on this projected growth, a large number of investors are looking to get involved. However, tight cannabis regulations have limited the growth of US public companies in this sector. In turn, many private companies have set up unique businesses that are targeting the specific needs of the market.
FinCanna Capital (CSE:CALI,OTCQB:FNNZF) has identified this opportunity by creating a scalable royalty business model that provides an attractive alternative to equity financing for these private companies. By providing growth capital to these rapidly emerging private companies, FinCanna is focused on delivering high-impact returns to its shareholders through its diverse investment portfolio. According to FinCanna CEO Andriyko Herchak, the projected growth in the North American cannabis market has created a significant opportunity for companies such as FinCanna to establish sustainable businesses that can grow with the market.
Below is an interview with FinCanna CEO Andriyko Herchak. It has been edited for brevity and clarity.
Investing News Network: Please provide our audience with an overview of FinCanna's current financial position.
FinCanna CEO Andriyko Herchak: We have a strong cash position, a relatively low market cap and expected positive operating income to commence in calendar 2020. We currently have about C$5.5 million in cash compared to an expected annual general and administrative expense of approximately C$1.2 million. Our market cap is around C$13 million, and we are trading lower than the price of any of our equity financings.
INN: How has FinCanna's business model been tailored to the cannabis industry?
AH: Our investees like our royalty structure as they maintain their equity ownership while receiving capital to advance their business, which is very attractive given the current lack of capital available for small- to mid-market cannabis businesses. Our business model is set up to generate positive income that is very scalable but not specifically tailored to the cannabis industry. Our investments are structured to receive a percentage of the top line revenue generated by our investee companies. With the vast majority of publicly traded companies in the cannabis industry losing money, we are set up to be profitable, with revenues that are essentially 100 percent margin business.
INN: How have FinCanna's operations been progressing as cannabis legalization gains support in the US?
AH: It's all about timing. We expect to commence generating positive operating income in the year 2020. We have invested in four companies that are at various stages of their business growth. We expect our first royalty revenues from QVI, our large-scale commercial kitchen in Sonoma County, California, to commence operations this calendar year. We have announced expected sales by QVI in the first months to exceed US$10 million, with a strong rate of scaling, which would generate in excess of C$2 million in royalty income at current FX rates, well in excess of our annual general and administrative expenses, with significant remaining capacity at QVI. This would see us profitable and scaling from just one investee, with three additional investments that are expected to generate additional royalty revenues.
INN: How has FinCanna designed its royalty portfolio to reflect the current state of the American cannabis market?
AH: Our royalty investments are diversified geographically and by sector with a focus on California, the largest licensed cannabis market in North America. The sectors that we have invested in are extraction, contract manufacturing, large-scale commercial kitchens for all types of edibles and point-of-sale software compliance.
INN: What sets FinCanna apart from similar North American cannabis companies?
AH: The combination of our model and our team. We are not operators. We have provided capital to a number of what we believe to be top-level operators in a structure that will serve both our investees and our investors well. Investees receive the capital they need to advance their business and we receive a consistent cash flow stream as a result of making that investment. We also have a very well-connected management team, including directors and advisors with a strong history of success globally. After many months in development, we are on the verge of cash flow from our portfolio. This is a big deal for us and for the company going forward.
---
Disclaimer* For details on FinCanna's disclaimer and Forward Looking Statements, please visit: http://www.fincannacapital.com/corporate/forward-looking-statement/
This interview is sponsored by FinCanna Capital (CSE:CALI,OTCQB:FNNZF). This interview provides information which was sourced by the Investing News Network (INN) and approved by FinCanna Capital in order to help investors learn more about the company. FinCanna Capital is a client of INN. The company's campaign fees pay for INN to create and update this interview.
INN does not provide investment advice and the information on this profile should not be considered a recommendation to buy or sell any security. INN does not endorse or recommend the business, products, services or securities of any company profiled.
The information contained here is for information purposes only and is not to be construed as an offer or solicitation for the sale or purchase of securities. Readers should conduct their own research for all information publicly available concerning the company. Prior to making any investment decision, it is recommended that readers consult directly with FinCanna Capital and seek advice from a qualified investment advisor.
This interview contains forward-looking statements including but not limited to our expectation of positive operating income in fiscal 2020. This expectation cannot be guaranteed as it is subject to a number of risks and uncertainties and depends primarily on QVI commencing operations within its expected time frame and fulfilling its own sales projections. It is also subject to us maintaining our expected general and administrative and other expenses which is also subject to unforeseen events. Forward-looking statements address future events and conditions and therefore involve inherent risks and uncertainties. Actual results may differ materially from those currently anticipated in such statements. The issuer relies upon litigation protection for forward-looking statements. Investing in publicly traded companies comes with significant uncertainties as market values can fluctuate due to factors beyond our control.