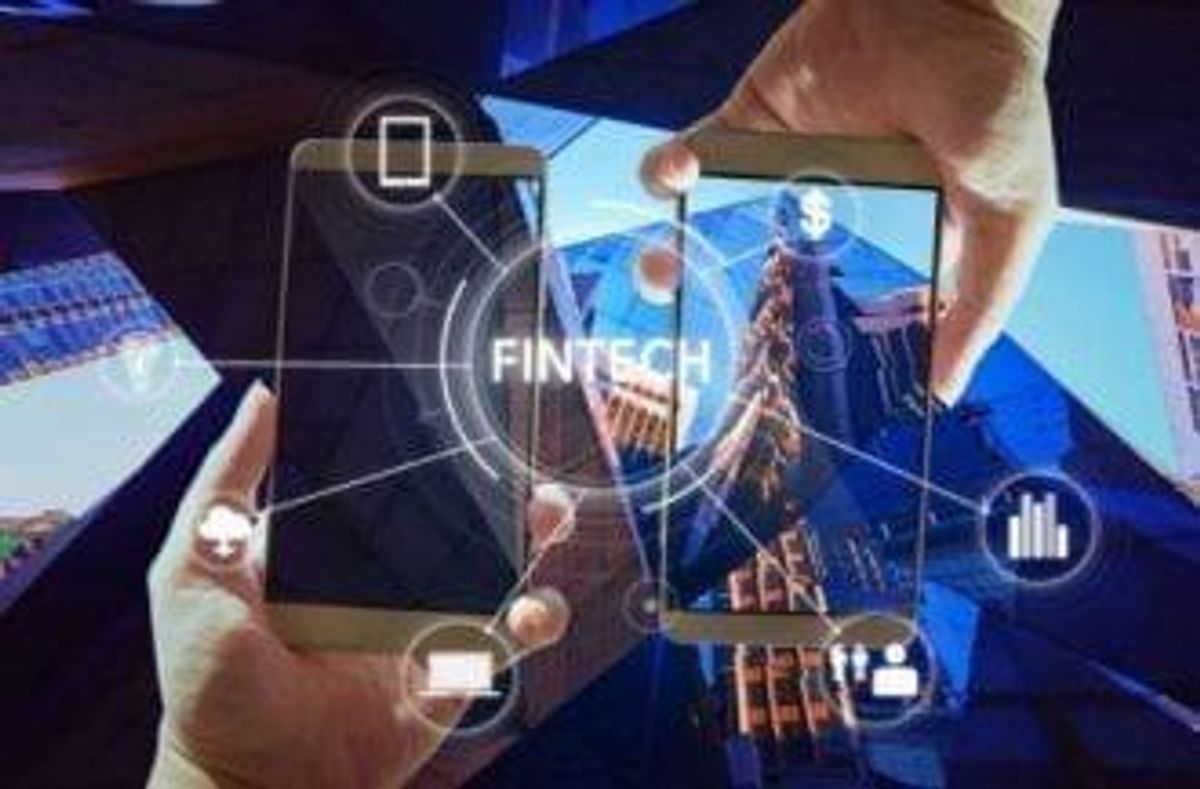 The Investing News Network (INN) had the opportunity to speak with First Global Data's Andre Itwaru about some of the company's recent developments and what they have in store going forward.
Established in 2005, Canadian fintech company First Global Data (TSXV:FGD) is a licensed money service business company that is certainly making a name for itself in the Canadian and US markets.
Currently, the company has licensing in Canada and 31 US states, and expects to be fully licensed in the remaining US states by Q1 of 2018. Putting it simply, it's been a busy year for the TSX Venture-based company, who also trades on the Frankfurt Stock Exchange.
"[The US] it is a significant focus for us as we deploy our mobile wallets into that territory," First Global Data CEO Andre Itwaru said in a recent interview with the Investing News Network (INN).

Itwaru continued, stating that the company is looking to leverage demographics in other key markets such as India, China, the Philippines and Latin America, so that it can continue expanding its mobile payment technology.
Other highlights of our interview include the company's plans to expand to the rest of the US states, details on its partnership with China Smartpay that facilitates payments to Chinese vacationers and students, how fintech companies such as First Global leverage against blockchain and cryptocurrencies, Itwaru's thoughts on the Canadian fintech market going ahead, and what the company is excited about in 2018.
Below is a transcript of the interview. It has been edited for clarity and brevity.
INN: In September the company announced it had secured 3 new US state licenses to bring the number of money transmitter service licenses, which brought that to 29 [states] in the US at the time. What does First Global hope to achieve in the US market?
AI: The licenses are important to us because what they do is they give us a footprint that allows us to now originate transactions in those various states.
As we added on Indiana, Wyoming and Alabama, that means now we can actually provide services to consumers in those states for the various types of services that we have, which includes cross border payments, mobile payments and things like that.
The United States right now is one of the largest opportunities for us and we do quite a bit of business in the US already. It is a significant focus for us as we deploy our mobile wallets into that territory, and also as we leverage the demographics that are within the United States to focus on [other] key markets such as India, China, the Philippines and Latin America.
INN: Will you hope to expand that to the rest of the US states?
AI: Yes. Since then, we've gained some additional ones, announced [October 10 to bring that number to 31 US states]. The objective is to have 50 state licenses somewhere around the first quarter of next year. The reason for that is because the licenses are renewed on an annual basis. We expect that some of the states will now provide their approvals after January 1. We should get a significant more amount of approvals come in [sometime] in the beginning of the year. We are working very diligently to have total coverage across the US from a licensing standpoint.
INN: First Global has also partnered with China Smartpay to facilitate payments to Chinese vacationers and students–what was the driving force behind this partnership, and will the company work towards doing similar things elsewhere?
AI: We're very proud of that. We announced the initiative with Lianlian where we're the world's first company to be able to facilitate a payment, which is a cross border transaction on a social messaging platform. A consumer in the US to originate a transaction from their bank account and send it to a family member in China within 8 seconds. This service is fully compliant and complies with regulations for all the regulators in the US, both at a federal and state level.
So what happened was when we launched that, we started to receive a tremendous amount of interest from the Chinese market and some large Chinese-based payment companies. China Smartpay reached out to us. We ended up having a good dialogue and we focused on this opportunity where they have a specific set of licenses in China which allows them to originate transactions from China to facilitate payments overseas.
Because of what we've been able to achieve with the cross border payments going into China, we've partnered now with China Smartpay for transactions that leave China. [It's a] massive opportunity where the Chinese middle class has grown… China Smartpay, First Global and another organization, which is to be named later, will be partnering up to penetrate that market and to facilitate the shoppers that leave China to be able to purchase goods and services outside of China.
It's an important initiative for us.
INN: 2017 has been the year of cryptocurrencies. Because more and more people are gravitating towards bitcoin, ethereum, etc, to facilitate payments around the world, how do fintech companies like First Global compete against that market?
AI: At First Global, we have focused on cryptocurrencies. There's a lot of good digital currencies that are out there–whether it's a bitcoin or ethereum.
The one way we view ourselves fitting into this space, when someone sends a US dollar into Mexico, for example, we're doing a number of compliance checks and balances that are required by law. If a consumer chooses to send a bitcoin or an ethereum, or any other digital currency, [we] will provide all the compliance treatments on them. as we do today with fiat currencies. So we "legitimize" those transactions and it'll help the regulators feel more comfortable that there's a trace, and that those monies or coins are not being used for terrorist financiers or for money laundering purposes.
INN: On that note, many Canadians still haven't gravitated towards the use of fintech technology. I note that by July [of this year] only 18 percent of Canadians had used two or more fintech services in the first six months of 2017. What are your thoughts on the Canadian fintech market as it moves to the future?
AI: I think that fintech is taking over. I met with senior executives of one of the large Canadian banks, and we talked about our mobile payment services. They really liked what they saw and they said, "why do you think this is going to be successful?"
My response was, "how many people are going into your branches now?" and they looked at each other and there was an acknowledgement that not a lot of people are going into the branches. So, what's happening now is – with not just the younger demographic but the older demographic that would normally walk into a branch–people are using alternative technologies and ways to do their banking.
Over [those] findings, most if not all of the Canadian banks have an innovation department. So even the large Canadian banks are now looking at innovative solutions. How do you reach that consumer that may not necessarily walk into a branch? How do you provide them with value-added services? That's where we feel that we're a good fit in the Canadian marketplace. Our business model is centered around partnerships, and we believe that with banks, telecom companies and others, they'll find a partner in First Global because we are mandated to enable them with some of this leading edge technology.
The First Global partnership model will a
llow their brands to lead the way because they have stronger brand recognition than we do, and we will enter into a revenue share to go to market together. That's where we see the opportunity here. We've already started to see a lot of that interest in the Canadian environment by banks and telecom companies. Partnerships with these organizations is where we see the fit on the North American [Canada/US side].
INN: With that in mind, what kind of feedback has First Global Data had from its investors regarding some of its recent developments?
AI: In Canada, the response has been tremendously positive. As a matter of fact, it helps to motivate me when I meet with the people who have supported the company. I think the more I'm able to share my views and the vision of the company as we go forward, the more confident our investors seem to be with the company and our future. I'm hoping to do more of that–and more frequently–as the company evolves, because the experience I've had is the more engagement we have with our shareholder base, I think the more positive they feel. The key is demonstrating to them that we are growing.
INN: Finally, what is First Global excited about moving into next year?
AI: I'm very excited about penetrating additional markets with that social messaging cross border solution. In that solution, for example on the We Chat platform, there's 937 million people. We are able to send money from that platform overseas to recipients in China. I'd like to expand that into countries like Philippines, India, and others. So I'm very excited about that because that's leading edge disruptive type of technology that's really in demand right now. We've gone through the process and have done it really well. I'm really looking forward to that.
The second element of what I'm looking forward to is the continuous deployment of our mobile payment technology on a country-by-country basis. We've got enough opportunities and offers right now to fill the pipelines for all of 2018, so we're very excited about that.
That's one of the other areas that we're looking at. Those two focuses are going to be the key areas for us.
Don't forget to follow us
@INN_Technology
for real-time news updates!
Securities Disclosure: I, Jocelyn Aspa, hold no direct investment interest in any company mentioned in this article.The Investing News Network does not guarantee the accuracy or thoroughness of the information reported in the interviews it conducts. The opinions expressed in these interviews do not reflect the opinions of the Investing News Network and do not constitute investment advice. All readers are encouraged to perform their own due diligence.
Investing News Network websites or approved third-party tools use cookies. Please refer to the  cookie policy for collected data, privacy and GDPR compliance. By continuing to browse the site, you agree to our use of cookies.