Uranium Spot Prices Heading into Seasonal Slump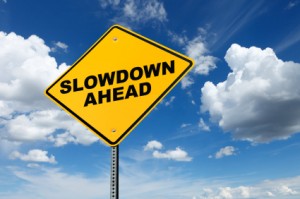 The uranium spot price has gained an inch of ground since Uranium Investing News' last market commentary, with TradeTech reporting a U3O8 spot price of $41.75 per pound while UxC shows $42 per pound. Industry analysts expect a seasonal slowdown in spot market activity as the holidays approach.

While uranium producers are cutting back on output and delaying expansion projects, several regions around the globe, including Queensland, Australia, Greenland and Virginia, United States, are contemplating opening up their lands to uranium mining. In Virginia this week, a state panel is conducting its final public meeting concerning the possibility of lifting a 30-year ban on uranium mining and plans to submit its final report to legislators next month. If the ban is lifted, Virginia Uranium plans to mine a 119-million-pound deposit in Virginia's Southside region; valued at $7 billion, the deposit is the largest in the US and one of the largest in the world. Speaking about the possibility of overturning the ban, Republican Senator John Watkins said, "[i]t's going to be a close vote."
Company news
On Monday, Mega Uranium (TSX:MGA) and Forum Uranium (TSXV:FDC) announced assay results from the first drill target at their Northwest Athabasca property, which hosts the Maurice Bay deposit and is under option from Cameco (TSX:CCO,NYSE:CCJ). Uranium mineralization was encountered at shallow depths in two holes drilled on Zone 2A. Hole NWA-35 assayed 2.48 percent U3O8 over 1.5 meters at a vertical depth of 26 meters with a 0.5-meter interval grading 5.77 percent U3O8. Hole NWA-34 assayed 20 centimeters grading 0.27 percent U3O8 at a vertical depth of 50 meters, and is located only 20 meters west of the historic Zone 2A mineralization. A winter drill program is planned for the first quarter 2013.
On Tuesday, Kivalliq Energy (TSXV:KIV) announced results from a diamond-drill program conducted within the Lac 50 trend, including high-grade uranium assays from the J4 Zone. The trend lies to the southeast of the Lac Cinquante uranium deposit, which is part of the company's Angilak property in Nunavut Territory, Canada. "This year's drilling at J4 Zone has returned assay results with both high grades, and now with Hole J4-12-050, broad intervals of uranium mineralization," stated Jeff Ward, Kivalliq's president. "We look forward to incorporating results from this significant 2012 discovery into a revised resource estimate, scheduled for early 2013."
Also on Tuesday, Macusani Yellowcake (TSXV:YEL,FWB:QG1) completed its review and interpretation of the Southern Andes database. It believes significant uranium mineralization targets can be developed at its properties on the Macusani Plateau in Southeastern Peru. These targets may have the potential to help the company achieve its 2013 resource target of 55 to 65 million pounds of U3O8.
"The amount of historic drilling completed on the property in 2006-2007 is impressive. About 65% of the historical database can be used in support of future NI 43-101 resource models," said Macusani Yellowcake's president and CEO, Dr. Laurence Stefan. "We are encouraged that more anomalous areas had been drilled, some of which appear to be direct extensions of known mineralization and anomalies of YEL's previous ground, where the size and shapes of the anomalies are well defined. Revalidation work continues and we expect to obtain resources modeled on this database sometime during 2013."
Purepoint Uranium Group (TSXV:PTU) filed a NI 43-101 compliant technical report on its Hook Lake uranium project in Northern Saskatchewan, which it operates under a joint venture agreement with Cameco and Areva Resources Canada, a subsidiary of AREVA (EPA:AREVA). The company also announced its upcoming winter 2013 exploration program, which is slated to commence in January and will consist of a ground-time domain EM survey and 2,250 meters of diamond drilling for a total budget of $900,000.
"The reports we are filing should provide investors with a cohesive and detailed examination of our most advanced projects," said Chris Frostad, president and CEO of Purepoint. "This winter's drill program at Hook Lake will focus on the Patterson Lake corridor, a trend with multiple conductors, which has shown outstanding promise in recent weeks."
Securities Disclosure: I, Melissa Pistilli, hold no direct investment interest in any company mentioned in this article.