This profile is part of an investor education campaign. The profile provides detailed information which was sourced and approved by Friday Night Inc. in order to help investors make better investment decisions. The Company's support of Investing News Network ensures we can continue to bring you unbiased, independent news and information.
Resource Investing News Featured Stock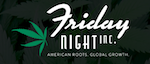 Friday Night Inc.— First-Mover Status in Nevada's Emerging Medical and Recreational Cannabis Markets
Overview
Friday Night Inc. (CSE:TGIF, FWB:1QF, OTC:VPGDF) is a Nevada-licensed cannabis producer building a lifestyle-focused brand to serve both the medical and recreational cannabis markets. Nevada is a medical marijuana state which voted to legalize recreational marijuana in 2016. The legislation has huge potential for the state's largest city, Las Vegas—one of North America's premiere tourist destinations. With over 45 million visitors every year, Las Vegas could easily become one of the world's largest adult-use cannabis markets.
Friday Night's 91 percent ownership of two Las Vegas, Nevada-based subsidiaries—Alternate Medicine Association LC (AMA) and Infused Mfg, LLC — provides the company with first-mover status in this emerging market space.
AMA has been at the forefront of the Las Vegas cannabis market since the beginning, working closely with the state of Nevada to set standards for cultivation. The company was the first cannabis producer to be licensed following the 2013 Nevada Legislature's approval of the cultivation and sale of medical marijuana. By August 2015, the company had sold the first licensed cannabis in the state, produced with custom-designed, leading-edge technology at its cultivation facility in Clark County, Nevada. AMA also produces white label products for cannabis companies including the well-established, Nevada-based Vader Extracts.
In 2016, sales from AMA's production facility totaled $1.1 million. During October and November of 2017, Friday Night obtained regional permits for the construction of a commercial cultivation facility that would help increase their production levels in 2018. These approvals enabled the company to finalize the acquisition of the property on which the facility will exist and begin the process of optimizing their building plans. As part of their expansion goals, the company also entered into a cultivation agreement with Harvest Foundation, whereby AMA will use their neighboring facility to cultivate its proprietary strains.
In early November, Friday Night also entered into an agreement with MariMed, under which the company will exclusively produce and distribute MariMed's precision-dose products.
Friday Night is in an excellent position to leverage its current licensed cannabis producer to gain a strong foothold in the emerging recreational market. During the first 18 months under the new regulations, only currently licensed medical marijuana producers such as AMA may apply for recreational cultivation and sales permits.
Infused Mfg. offers TGIF shareholders a crucial hedge with a very mature line of CBD-infused products that are legal nationwide. Infused produces medicinal and topical products for sale under its Canna-HempTM brands which are available online. High-margin CBD products is one of the fasted growing sectors in the medical cannabis industry and is expected to reach $2.1 billion by 2020, up more than 700 percent from today's value, according to Hemp Business Journal.
Friday Night is managed by an experienced team of cannabis industry and public market professionals. "We are excited to enter into one of the most highly anticipated new markets in this sector. With a proven corporate team and some of the best operators in the space running the facilities, the company is perfectly positioned as a first mover in Clark County," said Brayden Sutton, CEO. "I could not be more pleased with how far we've come and with the opportunities that lie ahead for TGIF shareholders."
Investment Highlights
Lifestyle-focused brand in Las Vegas, Nevada with scalable production for quick revenue growth.
Nevada-licensed cannabis producer with the longest growing history of a Medical Marijuana Establishment as well as the highest THC percentages in Nevada.
CBD-infused product company providing medicinal and topical product mix with significant sales.

Recent expansion initiatives for AMA including cultivation agreement with Harvest Foundation and acquisition of permitted land for cultivation facility.

Exclusive product licensing agreement for production and distribution of MariMed Advisors products.

Experienced, culturally-entrenched management team holding well-established relationships with local and state-level regulatory agencies.
Ground floor opportunity for investors in the emerging US-based cannabis market.
Friday Night completed a financing in June 2017 with proceeds totaling more than $6.6 million.
Alternative Medicine Association—The Las Vegas Original
Terpene-Rich Strains With Highest Potency in Nevada
The facility includes custom extraction equipment designed for producing quality product at maximum recovery rates.
AMA has the proven ability to continually produce cannabis flowers that test above 30 percent THC. The company's grow team has perfected a proprietary curing and storing process that includes controlling the flowers' environment from growth to sale in order to retain the exceptional quality of each strain.
High Demand, Superior Products
AMA's products are sold in many stores in Clark County, Nevada. While the company is best known for the famous pre-roll brand Vegas J's, AMA has a wide variety of offerings including flower, kief, medibles, topical pain relief, and extracts—including the highest quality butane hash oil (BHO) in the state.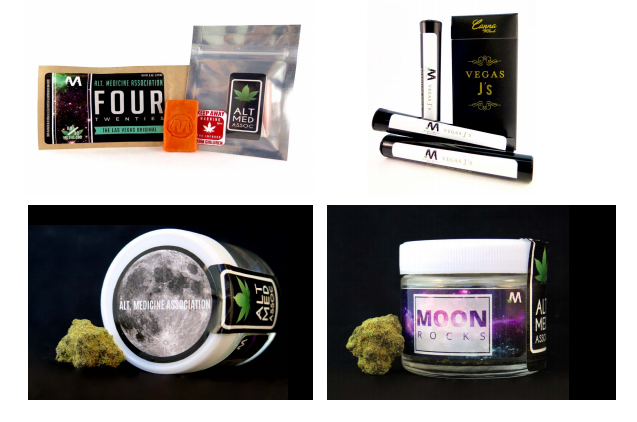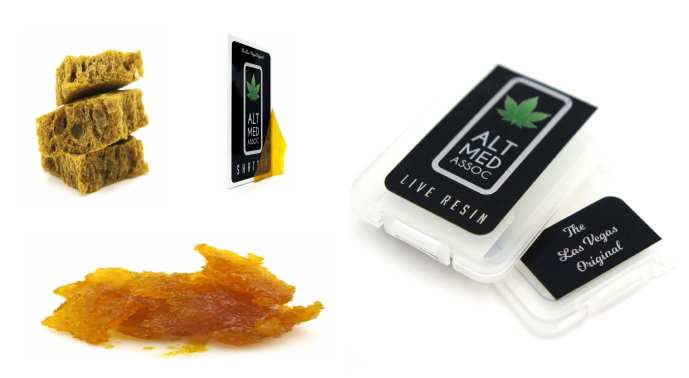 Excellent Economics: AMA Profit Projections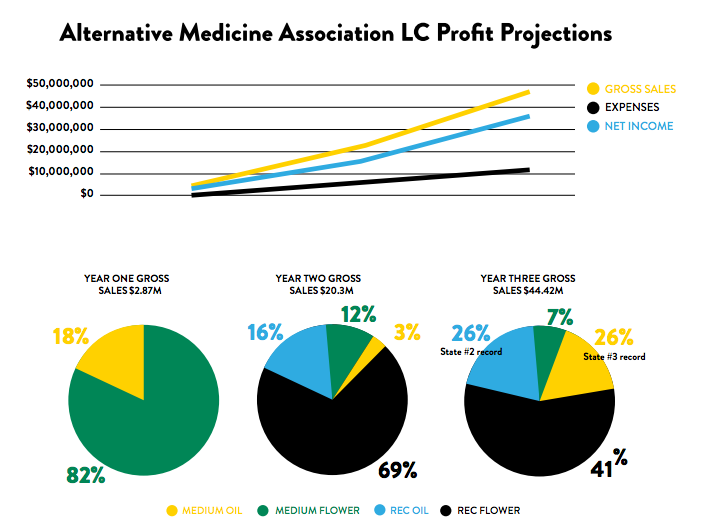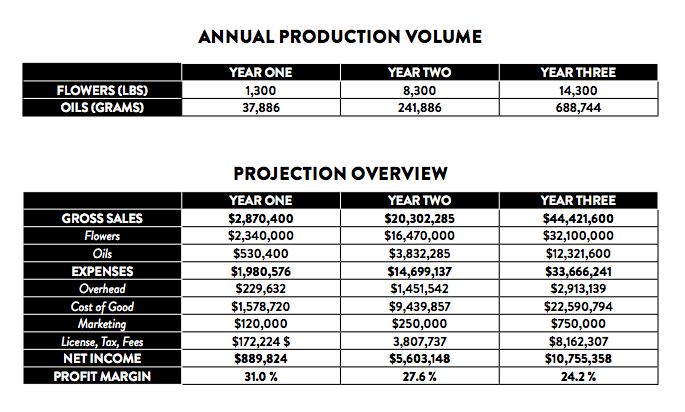 AMA's Expansion
Between October and November 2017, Friday Night focused on expansion initiatives dedicated to increase the square footage of AMA's cultivation efforts.
The first of these initiatives is an ongoing effort to obtain permits for the construction of a commercial building for cannabis cultivation. To this effect, the company has obtained approval from the Nevada Clark County's Sunrise Manor Town Advisory Board on October 16 and from the Clark County Commissioners on November 8. As a result of these, the company was able to finalize a land purchase acquisition that was conditional on these approvals. Moving forward, the company's design team will review the original building plans so as to ensure that the cultivation facility is optimized for cannabis cultivation that meets AMA's standards.
In another endeavor to increase production levels, AMA has also entered into an agreement with Harvest Foundation for which the company will provide cultivation services. Under the agreement, AMA will cultivate its proprietary strains in the neighboring Harvest Foundation facility, thus increasing its production levels.
"We are excited to work with the Harvest Foundation management to achieve the goal of consistent, high quality harvests from their licensed facility," said Ben Horner, the Director of Operations at AMA. "We have already populated all their grow rooms with beautiful, mature plants ready to enter the flower stage.  We expect our first harvest to be in late December of this year."
MariMed Agreement
In addition to the company's expansion initiatives, Friday Night has also entered into an agreement with MariMed Advisors under which AMA will exclusively produce and distribute a selection of MariMed THC products. This includes their sublingual 'Melts' line, a THC and CBD 'Mints' line, and their 'Kalm Corn', 'Betty Eddies' and 'Berry Bombs' products. Each of these product lines are precisely dosed and made to address varying patient needs in terms of the speed of delivery.
Infused Mfg—High Quality CBD-infused Products
Infused Manufacturing (Mfg) LLC develops and produces CBD-infused medicinal and topical products. Consumer demand is growing for non-psychoactive cannabis products. Clinical research studies have demonstrated that CBD-infused medicines and topicals have the potential to treat a wide variety of illnesses and disorders including arthritis, MS, chronic pain, PTSD, depression and epilepsy.
At its 5,000-square foot facility, the company uses proprietary formulas to combine high quality, organic cannabinoids. Infused Mfg boasts significant sales via its Canna HempTM and Canna BlendsTM products. These hemp-based products do not contain any THC and can be shipped nationwide. The company also produces white label products for other companies and prepares mixes to which licensed facilities can add THC.
CDB-Infused Topicals, Tinctures and Capsules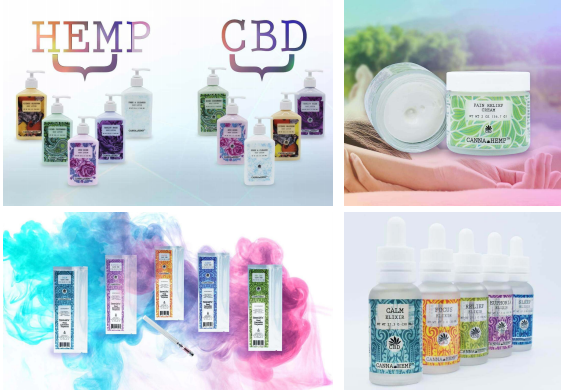 Significant Sales: Profit Projections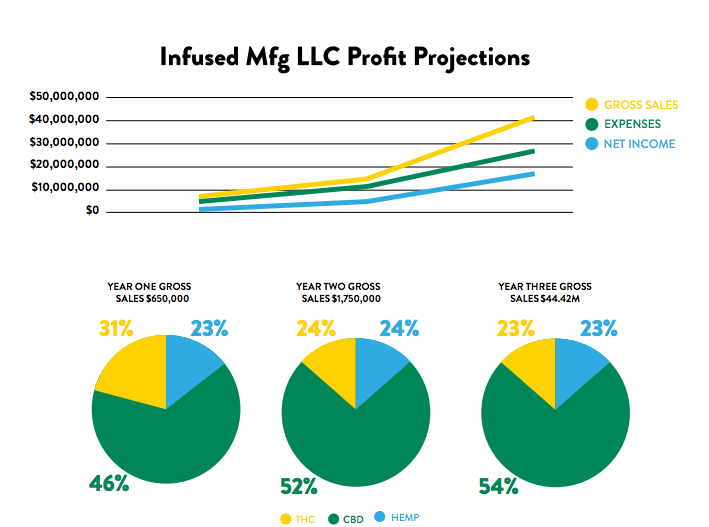 Management
Brayden R. Sutton—President, CEO and Director
Brayden Sutton brings a successful track record of managing a diverse portfolio of investments through his wholly owned merchant bank. His sectors of specialization over the past 14 years include technology, media and personal health.  Mr. Sutton served as the Executive Vice President for Supreme Pharmaceuticals Inc. (FIRE.V) and his expertise within the legal Cannabis sector has resulted in additional Executive positions, with both public and private companies, at the leading edge of the emerging cannabis industry, including Invictus MD (IMH.V), Aurora Cannabis (ACB.V) and CannaRoyalty (CRZ.C).
D. Richard Skeith BA/JD — Director
Rick Skeith is a partner with a large international law firm and has degrees in economics and law from the University of Alberta.
Joe Bleackley — Director of Corporate Communications
Joe Bleackley is a capital markets professional with years of investing, business development and consultancy experience.
Mark Zobrist BA/JD — Director, FN Pharmaceuticals
Mark Zobrist serves as Managing Partner for Alternative Medicine Association, a state licensed marijuana cultivator and producer.
John Goss — President and Director, FN Pharmaceuticals
John Goss has over 27 years of commercial construction and facility, project management expertise in the Nevada marketplace.
Brian Keane BSc — Director
Brian Keane has over 18 years of capital markets, investing and C-level consulting experience in over 100 emerging growth companies in the US, Canada, Caribbean and Asia, transacting over $2 billion in deal value. His previous Wall Street experience includes: Rodman & Renshaw, LLC, Ladenburg Thalmann & Co, TechVest, & Qualified Capital where he focused on life science, biotech, mining and emerging growth companies. He earned a BS from University of Scranton and a JD from New York Law School.
Michael Hopkinson — Chief Financial Officer
Michael Hopkinson is a US Certified Public Accountant (CPA).
Drew Milburn — Advisor
Drew Milburn is an industry veteran in the cannabis space, having been a dispensary owner, cultivator, extractor and consultant to Health Canada as well as many license applicants throughout North America and abroad.
Anthony R. Torres, MD — Advisor
Dr. Anthony Torres received his medical degree at the University of Utah School of Medicine, and was a research associate at the National Institutes of Health and then an Assistant Professor at Yale University – Department of Laboratory Medicine. He has numerous patents and publications in separation sciences, protein chemistry, molecular biology and genetics.