Overview
BioHarvest Sciences (CSE:BHSC), a biotechnology innovator, is targeting the international market demand for natural products that provide consumers with functional health and wellness. This includes consumer products ranging from foods enriched with active ingredients like antioxidants to cleaner and more consistent cannabis products. BioHarvest Sciences has developed biofarming, a proprietary breakthrough patented technology, capable of naturally-producing the active ingredients of a plant without having to grow the plant itself. The company has already proven the technology in the rapidly growing nutraceuticals market focusing on dietary supplements and the functional food and beverage ingredients market. Products such as BioHavest Sciences' VINIA®, which is based on red grapes, has clinically- proven functional benefits, has already positively impacted the lives of thousands of Israelis and is approved for sale in the US.

The global cannabis market is expected to reach US$66.3 billion by the end of 2025, according to a report by Grand View Research. A large portion of the growth has been driven by the adoption of cannabis in the pharmaceutical industry as new products have been developed to treat severe medical conditions such as cancer, Parkinsons, Alzheimers and arthritis. However, issues with consistent cannabis supply can affect the long-term growth of the industry as more countries initiate cannabis programs and legislative reforms, posing potential difficulties for licensed producers to provide enough high-quality products to meet the demand.
BioHarvest Sciences Inc. believes that its biofarming technology is the solution to the cannabis supply and consistency problem. The technology isolates the active ingredient cells from the cannabis plant before multiplying (growing) them in the biofarming process. The technology can do this without using any solvent extraction, genetic modification or synthetic molecular processing techniques. To facilitate its biofarming operation, BioHarvest Sciences Inc. has built a production facility that can produce approximately one ton of active cannabis ingredient powder (equivalent to the cannabis plant dried bud) per year in a 100-square-meter space. The company intends to increase its production to 10 tons per year by 2022.
As of September 2019, the company produced its first cannabis cells in suspension with a cannabinoid profile that was identical to the original cannabis plant without growing the plant. Following a B2B business model, BioHarvest Sciences Inc. intends to sell its active ingredients as a powder for repackaging and formulation to its clients. In addition, the company may License the technology in order to accelerate the industry adoption curve.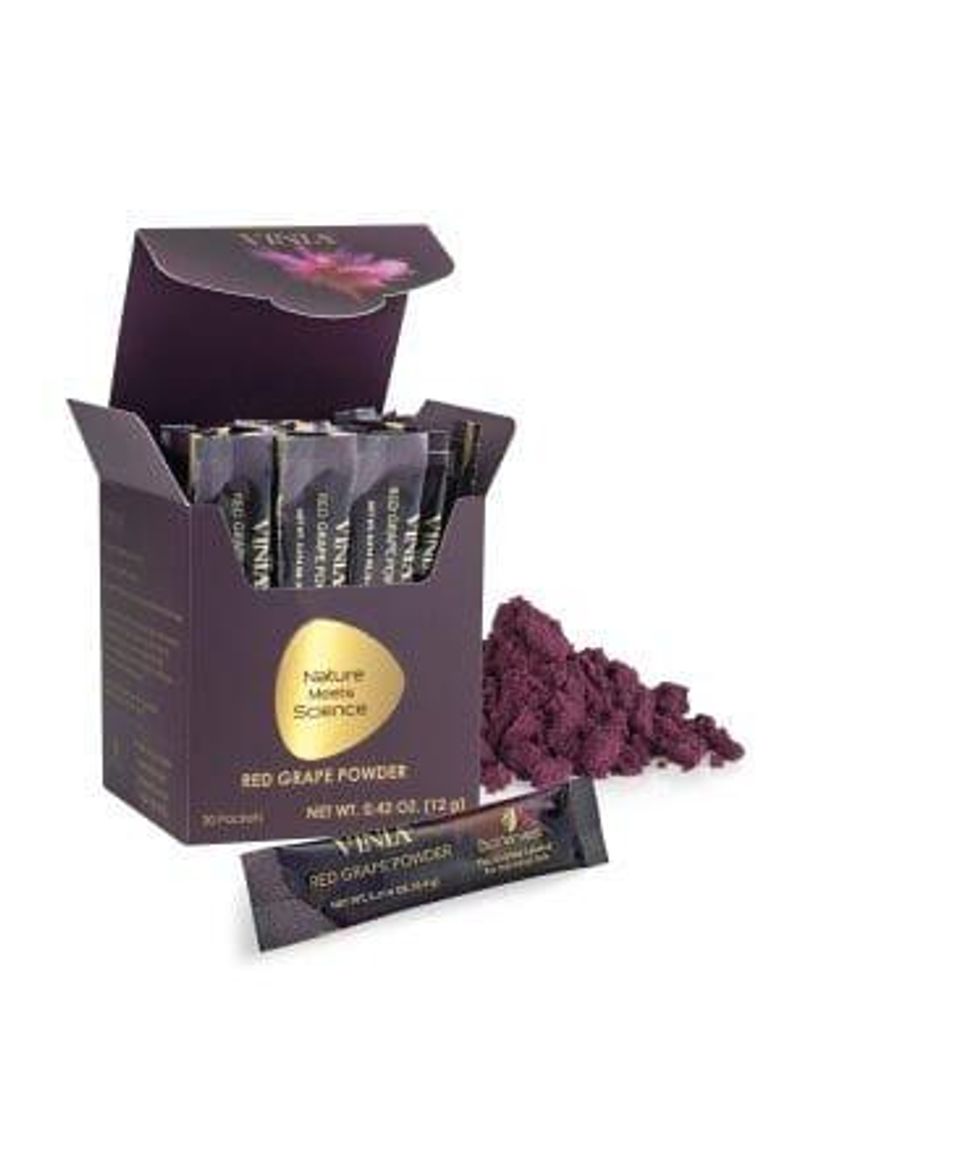 In December 2021, the company released the news that it has now grown a significant amount (10kg) of cannabis biomass, all grown in proprietary bioreactors and without growing the plant. Following a B2B business model, BioHarvest Sciences Inc. intends to sell its active ingredients as a powder for repackaging and formulation to its clients. In addition, the company may License the technology in order to accelerate the industry adoption curve.

BioHarvest Sciences has already demonstrated the feasibility and viability of the biofarming technology through its commercially available product called VINIA®. In 2021, BioHarvest recorded US$2.4 million worth of sales orders for VINIA®, a nearly sixfold increase over 2020. The growth is driven by a growing customer base in Israel, and a successful ecommerce launch of VINIA® in the USA. The projected revenue this year is between US$5 million to US7 million, which represents a significant growth of 2.5X-3.5X over 2021.
VINIA® is based on many studies which have demonstrated that moderate consumption of red wine every day is able to have a positive impact on one's overall heart health as a result of wine's rich polyphenol content, specifically resveratrol. One 400mg capsule of VINIA® contains the same amount of resveratrol contained in one full bottle of Red Wine without the sugar, calories or alcohol found in red wine. Consumers can currently purchase the powder through the VINIA.com website in a 400-milligram daily dose after BioHarvest made it possible to also make VINIA® available online in the United States, the world's largest market for nutraceutical supplements.
At present, BioHarvest is unstoppable in disrupting industries with unique products and solutions. After VINIA®'s immense sales success, the company has trademarked its proprietary non-GMO biotech platform technology called "Bio-Plant CELLicitation™," replacing "BioFarming".
In an interview, BioHarvest CEO Ilan Sobel talked about Bio-Plant CELLicitation™, a platform technology growing plant cells in industrial-scale bioreactors and eliciting specific molecules to produce unique botanical compounds with high human utility value. Accoridng to Sobel, the unique platform technology allows them to grow full-spectrum, non-GMO cannabis.
""We can play in so many different areas, not just nutraceuticals, not just the cannabinoid space, but in many other areas where we're able to bring the power of the plant to the people," Sobel said.
Company Highlights
Over $30 million has been invested in developing BioHarvest Sciences' biofarming technology
BioHarvest's bio-superfood product VINIA® is designed to support heart health and improve blood circulation by leveraging compounds commonly found in red wine
Biofarming technology has the potential to ease bottlenecks in the cannabis industry
BioHarvest has already produced six unique cannabinoids in suspension: THC, CBD, THCA, CBDA, CBN and CNC
BioHarvest Sciences intends to utilize a B2B business model, supplying its active ingredient products as a powder for repackaging by its clients.
The current production capacity of the company's facility is two tons per year, which the company aims to increase to ten tons per year.
Has successfully created cannabis trichomes at the suspension phase
BioHarvest Sciences' seasoned management team has a track record of success
Management Team
Zaki Rakib – President and Chairman of the Board
Dr. Rakib is a serial entrepreneur and seasoned executive. He brings extensive experience in multiple industries. Prior to BioHarvest Sciences, Dr. Rakib co-founded Terayon Communication Systems, led the company from inception as its CEO, and managed its growth from $2M to $380M in revenue. Terayon reached a $7B market capitalization in 2000 and was later on acquired by Motorola. Prior to that, Mr. Rakib was a director of engineering at Cadence design systems which acquired Helios S/W where he served as CTO. Dr. Rakib holds a Ph.D. in Mechanical Engineering and a Ph.D. in Applied Mathematics.
Ilan Sobel – CEO
Ilan, brings extensive experience in General Management, International Sales & Marketing, Manufacturing & Operations and leadership expertise in building large-scale businesses and billion- dollar brands. For the past 6 years, Ilan served as COO and transitioned to Chief Commercial Officer of Weissbeerger where he played a major leadership role in building a disruptive BIG Data, IOT & Software Company servicing major Beverage players which was recently purchased by ABInBev. Previously, Ilan served an 18-year stint as an International Employee of The Coca-Cola Company, where he played a pivotal role in key senior leadership positions generating significant revenue and profit growth and improving brand health trends across diverse global markets including the United States, China, South East and West Asia and South Africa.
Dr. Yochi Hagay – Co-Founder & CTO
With a Ph.D in Biotechnology and 20+ years of relevant experience, leading substantial research and development programs in both pharma and biotech, Dr. Hagay has lead the development and implementation of BioHarvest's technology platform since inception. She previously worked in various leadership positions at BTG corporation which was acquired by FERRING Pharmaceuticals. Dr. Hagay specializes in genetic engineering, molecular biology, tissue culture, monoclonal antibodies and clinical trials. She is the author and co-author of several peer-reviewed – published in scientific papers.
David Ryan – Vice President of Investor Relations
David Ryan has extensive experience in investment and public markets. For the past 20+ years, he has been part of in bringing multiple initial public offerings to market. He has helped raise both equity and debt financings for numerous public companies in both primary and secondary financings as well as served on the board of public companies and in various roles.
Eitan Popper – Strategic Adviser
Mr. Popper was the co-founder and President of MedReleaf Corp., which was acquired in 2018 for $2.5 billion USD. Prior to its acquisition, MedReleaf was one of the largest and most reputable vertically integrated medical Cannabis producers in the world. Mr. Popper brings over 15 years of international partnerships, entrepreneurial ventures, disruptive industry, large-scale project development, engineering and investment experience. He holds a B.Sc. in Civil Engineering, a M.Sc. in Environmental Fluid Mechanics from Stanford University, and an MBA from the Recanati School of Business.
Malkit Azachi – VP of Research & Development
Dr. Azachi brings 20 years of experience in biochemistry, genetic engineering, tissue culture, molecular biology, and clinical & pre-clinical trials. Prior to BioHarvest, He served as technology Director at HealOr Ltd, a Biopharmaceutical company developing topical therapeutics. Prior, he led product development at the research and development department of Colbar LifeScience, a Johnson & Johnson Company. Dr. Azachi holds a Ph.D in microbiology from the Hebrew University of Jerusalem and a Post-Doc in Molecular Biology of the cell from Weizmann Institute of Science.
Michal Sapir – VP of Regulatory Affairs
Michal Sapir brings 30+ years of experience in the medical device, pharma and biotechnology industries. She has previously served as Senior Director of Project Management at ColBar LifeScience Ltd., a Johnson & Johnson Company. She actively participated in FDA meetings in order to define regulatory pathways, FDA inspections and ISO Audits. She has broad experience in clinical and animal studies; and had formerly served as Affiliate Quality Coordinator & Senior Clinical Research Administrator in Eli Lilly (1995-2000). Michal Holds a Master of Science in Biochemistry.
Dr. David Brad – Advisory Board
Brady brings to the advisory board 30 years of experience as an integrative and nutritional medicine practitioner and over 25 years in health sciences academia. He is a licensed naturopathic medical physician in Connecticut and Vermont, is board certified in functional medicine and clinical nutrition, and is a fellow of the American College of Nutrition. Dr. Brady has been the Chief Medical Officer of Designs for Health, Inc. and also currently serves as the Chief Medical Officer for Diagnostic Solutions Labs, LLC. He was the long-time Vice President for health sciences and Director of the Human Nutrition Institute and continues to serve as an associate professor of clinical sciences, at the University of Bridgeport in Connecticut. He has published multiple peer-reviewed scientific papers and textbooks related to chronic pain, autoimmunity, and functional gastroenterology. Furthermore. Dr. Brady appeared on the plenary speaking panels of some of the largest and most prestigious conferences in the field including; IFM, ACAM, A4M, ACN, IHS, AANP, AIHM, and many more.
David Tsur – Advisor
Mr. Tsur is the co-founder of Kamada Ltd, a public company listed on both the NASDAQ and Tel-Aviv Stock Exchange. He served as its Chief Executive Officer and on its Board of directors since the Company's inception in 1990. He currently serves as Deputy Chairman of the Board.
He also serves as the Chairman of Kanabo Group Plc, a company listed on the London Stock Exchange, which focuses on distributing Cannabis-derived products for medical patients and non-THC products for CBD consumers.
Steven Lehrer – Advisor
Steven currently sits on the Board of Directors of two life science companies, one not for profit, and is a member of the University of Maryland's Bioengineering Department Advisory Board. He provides strategy and implementation advice to several organizations on various topics from commercial efforts through operations, business development, product development, portfolio planning to the establishment of international operations. Previously Steve was Head of Biologicals at Cipla Ltd., CEO of Cipla BioTec, President of Glycominds Ltd, EVP of Adamas Pharmaceuticals Inc., CEO of GeneOs Ltd, CEO at DNA Sciences, and was a division President of Monsanto. Steven also worked with McKinsey & Co., and Proctor & Gamble Corporation.
Chris Hadfield - Advisor
Hadfield brings 40 years of scientific experience to the Canadian-Israeli biotech firm, which has developed and patented a plant bio-cell technology, called BioFarming, capable of growing the active and beneficial plant based ingredients at industrial scale, without the need to grow the plant itself.
INN does not provide investment advice and the information on this profile should not be considered a recommendation to buy or sell any security. INN does not endorse or recommend the business, products, services or securities of any company profiled.
The information contained here is for information purposes only and is not to be construed as an offer or solicitation for the sale or purchase of securities. Readers should conduct their own research for all information publicly available concerning the company. Prior to making any investment decision, it is recommended that readers consult directly with BioHarvest Sciences Inc. and seek advice from a qualified investment advisor.
Request an Investor Kit
EXCITING upcoming projects!
IN-DEPTH reliable insights!
SUCCESSFUL growth strategies!
VALUE-BASED content!
BioHarvest Sciences