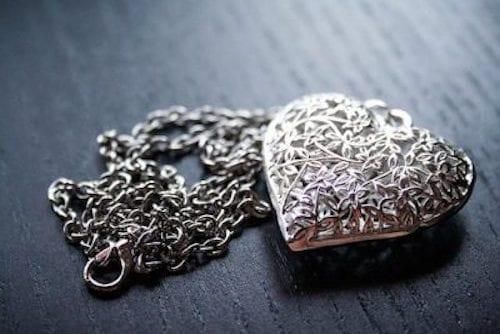 Silver has both industrial and investment applications, meaning that silver demand comes from a variety of different places.
Silver is known as the most versatile precious metal, and silver demand is driven by end uses ranging from silverware to medicine. Industrial and technological uses for silver account for well over half of annual global demand, spurred by the metal's strength, malleability and ductility.
In 2021, global physical silver demand increased by 19 percent over the previous year's level of 880 million ounces to reach 1.049 billion ounces, as per the Silver Institute's latest supply and demand report.
Significant rises in consumption came from the silver jewelry and silverware segments; however, silver consumption in the form of bar and coin investment rose even more last year, jumping 36 percent in 2021.
---
Moving forward, increased demand is expected to come from the push toward more renewable energy sources, which will especially benefit silver demand from the solar energy sector. The precious metal is a great conductor of both heat and electricity, making it perfect for use in solar panels.

With all of that in mind, here's a look at four factors driving silver demand that silver investors should consider when they look at the market, according to the Silver Institute.
1. Industrial fabrication
Demand in 2021: 508.2 million ounces
Silver is the best electrical and thermal conductor of all the metals, and so it is used in industrial fabrication, including electrical applications such as conductors, switches, contacts and fuses.
In electronics, industrial silver is used mainly in multi-layer ceramic capacitors, the manufacturing of membrane switches, silvered film, electrically heated automobile windshields, conductive adhesives and the preparation of thick-film pastes. In 2020, demand from industrial applications decreased from 2019 due to COVID-19. However, in 2021 this segment of the market rebounded by 9 percent and is expected to remain a huge driver.
Aside from electronics, silver supply has been used in many other industrial applications. Solar panels, the automotive industry and brazing and soldering are the main industries in which demand for silver is currently increasing. Here's a brief rundown of those three categories:
Solar panels — The use of silver in the fabrication of photovoltaic cells, more commonly known as solar panels or solar cells for solar power, is seen as an area of rapid growth in the short to medium term.
It is expected that annual global solar power installations will total more than 266 gigawatts (GW) by 2025, up from 138.2 GW of solar power installations completed in 2020.
Using silver as conductive ink, photovoltaic cells transform sunlight into electricity. In 2021, photovoltaic demand for silver rose to 113.7 million ounces, up from 101 million ounces the previous year.
Automotive industry — Every electrical action in a modern car is activated with silver-coated contacts. Basic functions such as starting the engine, opening power windows, adjusting power seats and closing a power trunk are all activated using a silver membrane switch.
Brazing and soldering — Adding silver to the process of soldering or brazing helps produce smooth, leak-tight and corrosion-resistant joints when combining metal parts. In addition, silver-brazing alloys are used widely in everything from air conditioning and refrigeration to electric power distribution.
2. Jewelry
Demand in 2021: 181.4 million ounces
Jewelry is often what most people think about when they consider silver demand. And for good reason — when it comes to jewelry, few materials are better suited for it than silver. Lustrous but resilient, the metal responds well to sculpting, requires minimal care and lasts for a lifetime.
While silver and gold possess similar working qualities, the white metal enjoys greater reflectivity and can achieve the most brilliant polish of any metal. A vast amount of silver supply from mine production gets turned into a form of jewelry. In 2021, silver jewelry fabrication rebounded from the economic strains of COVID-19, increasing by a significant 21 percent over the previous year.
3. Bullion coins and silver bars
Demand in 2021: 278.7 million ounces
Minted silver coins were first used in the Eastern Mediterranean region in 550 BCE, and by 269 BCE the Roman Empire had adopted silver as part of its standard coinage. Silver was the main circulating currency until the 19th century, when it was gradually phased out of regular coinage.
Even so, silver is still used in some circulating coins, especially in American, Australian, Canadian, Mexican and Austrian bullion coins for investors. As mentioned, silver consumption in terms of coin and bars increased by 36 percent in 2021, up from 205 million ounces in 2020.
4. Silverware
Demand in 2021: 42.7 million ounces
Sterling silver has been the standard for silver holloware and silver flatware since the 14th century. Silver cutlery and other decor lasts for generations as it resists tarnish and is a traditional decoration in homes around the world. Base metalcopper is mixed with silver to strengthen it for use as cutlery, bowls and decorative items.
Much like silver jewelry, in 2021 silver consumption from the silverware industry recovered from the hit it took from the global pandemic, rebounding by 32 percent from 2020 levels.
This is an updated version of an article first published by the Investing News Network in 2017.

Don't forget to follow us @INN_Resource for real-time news updates!
Securities Disclosure: I, Melissa Pistilli, hold no direct investment interest in any company mentioned in this article.
Investing News Network websites or approved third-party tools use cookies. Please refer to the  cookie policy for collected data, privacy and GDPR compliance. By continuing to browse the site, you agree to our use of cookies.