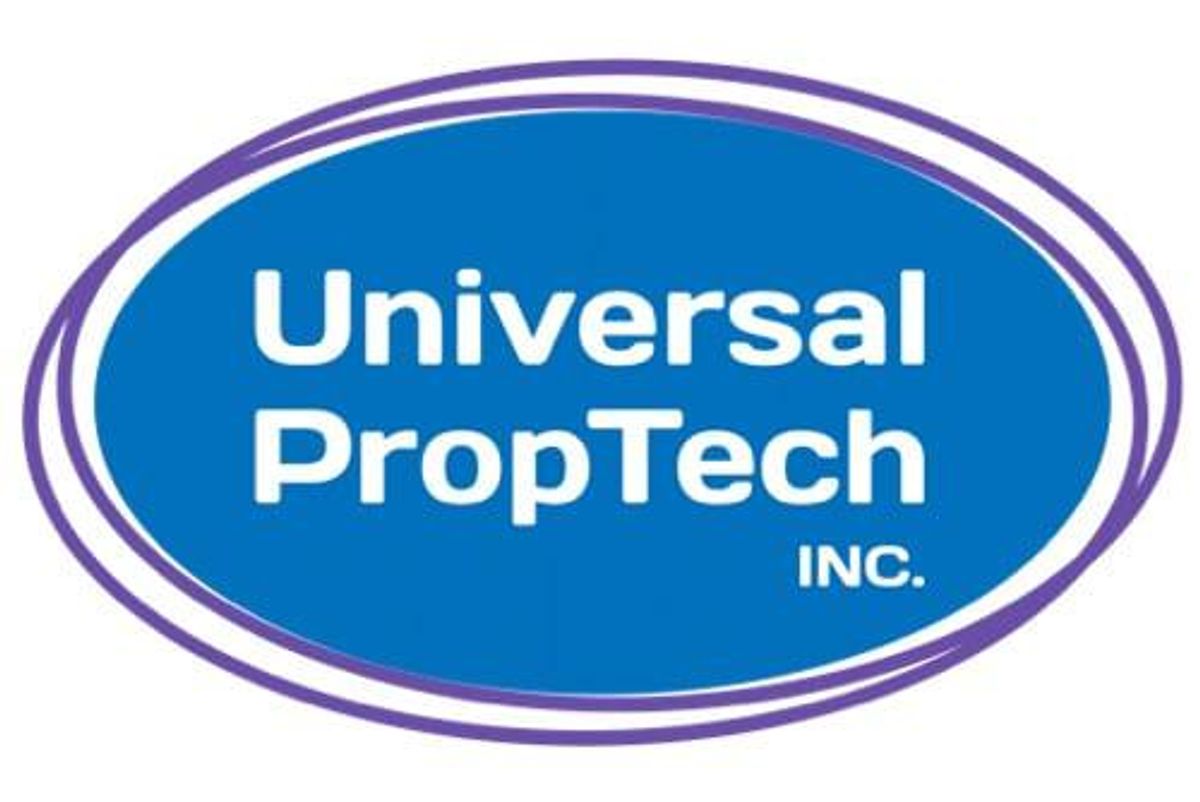 One-Stop-Shop for Healthy Building Innovation and Services Across Canada
UPI:CA
TSXV:UPI
Overview
The digital revolution has made its way into almost every aspect of our everyday lives. The real estate market is no different. Property Technology or "PropTech" is how some businesses are pushing the envelope and innovating how we buy, rent, sell, construct and manage residential and commercial property.
In 2018, the PropTech market climbed to approximately US$7.3 billion in the US and Canada. Market research only projects this estimate to increase over the years with the widespread adoption of virtual showcases, online housing markets and digitized processes surrounding real estate.
Universal PropTech (UPI) (TSXV:UPI,FWB:8LH) delivers innovative solutions and services to help maintain healthy buildings and improve the value of buildings. As a response to the COVID-19 pandemic, the company has taken on testing for COVID-19 with investment into a sub-20-second rapid COVID-19 test.
In February 2021, UPI announced it had completed an investment in ISBRG Corp for minority interest and secured agency rights to their SpotLight-19© Technology. This technology is a platform that generates rapid and comprehensive healthcare data through non-invasive testing. This investment fits well with UPI's other commitments to providing healthy workspaces and helping to curb the COVID-19 pandemic.

The company's highly versatile and resilient management team helps adapt UPI to rapidly changing social, public and environmental landscapes, including factors such as low carbon economy shifts, digitalization, infrastructure renewal demands, rising energy costs and more.
The rise in PropTech start-ups and subsequent investor interest has strategically positioned Universal PropTech to leverage these growing trends in real estate. The company's unique whole spectrum business model consists of utilizing its own proprietary healthy building control systems and investing in additional PropTech to expand its footprint.
The near-term outlook for the company includes advanced technology acquisition expected to accelerate sales with existing and new clients, continued building optimization through innovative PropTech and deployment of stimulus funds geared to air systems infrastructure for institutional buildings.
Universal PropTech's leadership team consists of experts in energy, control systems, mechanical solutions and finance. Together, they prime the company for rapid growth and significant economic success in the growing PropTech market.
Company Highlights
Universal PropTech is a PropTech innovation company focused on optimizing building health and delivering innovative building solutions through technology and digital integration.
The company's whole spectrum business model is a one-stop-shop of building care, management, maintenance and optimization (Indoor Air Quality, Building Performance, Building Controls, Mechanical, and Energy Resources). It has several strategic partnerships to enable high-quality service and technological advancements.
UPI has an exciting investment into ISBRG's SpotLight-19© technology. This highly prospective rapid-testing platform could see widespread adoption for COVID-19 testing globally.
UPI's focuses include improving indoor air quality and rapid and surface COVID-19 testing through a renewed strategy involving agreements for several exclusive and non-exclusive solutions.
Get access to more exclusive Cleantech Investing Stock profiles here