12 Largest Producers of Gold by Country
Nov. 24, 2022 02:00PM PST
Gold Investing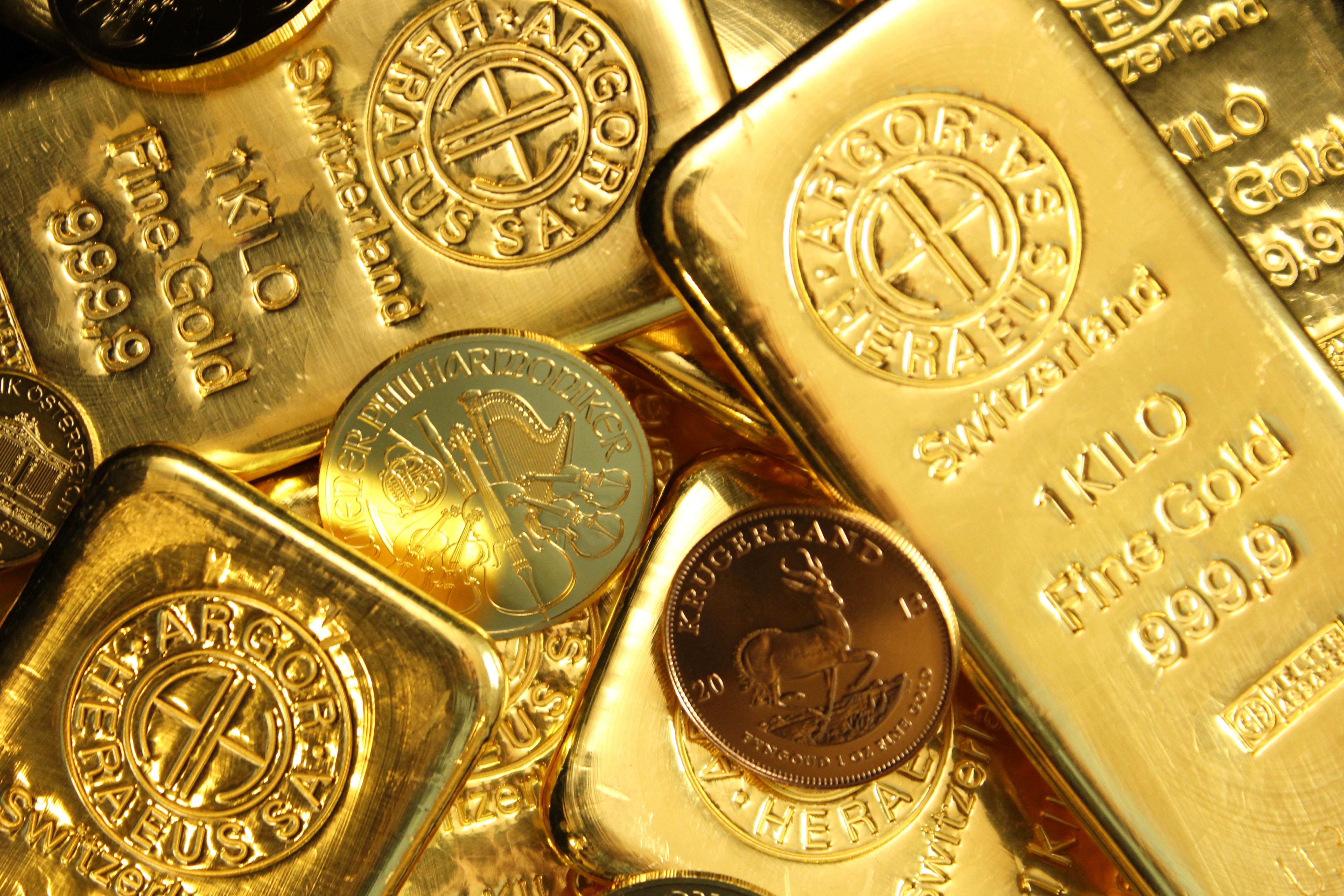 China, Australia and Russia are the largest producers of gold in the world, but which countries round out the list? Find out here.
The gold price has tracked higher in the past few years, sparking interest in the biggest producers.
The precious metal's price gains have come along with the uncertainty born from the global economic impact of the COVID-19 outbreak, as well as geopolitical turmoil.
These circumstances have left investors seeking safe-haven assets like gold. So far gold production levels have seemed to defy pandemic disruptions, but rising inflation is likely to push up costs for miners.
---
According to the US Geological Survey, in 2021, global gold mine production was slightly less than that in 2020. "Decreased gold mine production in Papua New Guinea, Russia, and the United States more than offset production increases in China, Ghana, Indonesia, South Africa, and Tanzania," noted the survey. Here the Investing News Network examines the world's top gold-producing countries that contributed to this output last year.
1. China
Mine production: 370 metric tons (MT)
Once again, China was the largest producer of gold in the world, mining 370 MT in 2021, up slightly from 2020's 365 MT. The country has held its top position for more than a decade.
According to the World Gold Council, China is the world's leading consumer of gold jewelry.
2. Australia
Mine production: 330 MT
Gold production in Australia had another high-performing year, reaching 330 MT in 2021, up marginally by 2 MT from the previous year. Recent exploration activity in the Pilbara region of Western Australia has renewed interest and helped increase the country's consistent gold output.
While the Pilbara area is best known as one of the world's largest producers of iron ore, it is currently in the midst of increased gold exploration thanks to a major discovery in 2017 by Novo Resources (TSXV:NVO,OTCQX:NSRPF) and Artemis Resources (ASX:ARV,OTCQB:ARTTF).
3. Russia
Mine production: 300 MT
In 2021, Russia was once again the third largest producer of gold. The country's output has been rising over the past few years, increasing from 255 MT in 2017 to 300 MT in 2021. According to Fitch Solutions in 2020, Russia is reportedly planning to raise its gold output in a bid to become the world's largest gold producer by 2029.
According to the US Geological Survey, Russia's gold reserves stand at 6,800 MT, the second largest gold reserves after Australia at 11,000 MT.
4. United States
Mine production: 180 MT
US gold production has been dropping over the past few years. In 2021, the US produced 180 MT, down by 20 MT from the previous year. Most gold in the country was produced at more than 40 lode mines, several large placer mines in Alaska and a number of smaller placer mines in the Western US. The top 26 operations in the country were responsible for 98 percent of American gold output.
An assessment of US gold resources has revealed that the country has approximately 33,000 MT of gold in identified and undiscovered resources. According to the survey, close to a quarter of the gold in undiscovered resources can be found in porphyry copper deposits. Gold reserves in the US are estimated at 3,000 MT.
5. Canada
Mine production: 170 MT
For 2021, gold production in Canada was on par with 2020, allowing the nation to maintain its status as the fifth largest producer of the yellow metal. However, that figure is down from 175 MT in 2019 and 183 MT in 2018.
Ontario and Quebec are the largest gold-producing provinces in the country; together, they represent more than 70 percent of Canada's gold output. The Canadian government states that gold is the nation's most valuable mined commodity, with C$12.3 billion worth of the precious metal produced in 2020.
6. Ghana
Mine production: 130 MT each
In 2021, Ghana took the position of sixth largest gold-producing country. Ghana's gold production rose slightly by 5 MT from the previous year. It is also worth noting that Ghana is Africa's largest gold producer, having overtaken South Africa in recent years.
Industry heavyweights AngloGold Ashanti (NYSE:AU,JSE:ANG) and Gold Fields (NYSE:GFI,JSE:GFI) have mining operations in Ghana, which has cheaper production costs than South Africa.
7.  Mexico, South Africa and Uzbekistan
Mine production: 100 MT
Mexico is a notable gold producer, tying with South Africa and Uzbekistan for the seventh spot. In 2021, Mexico's gold output fell slightly to 100 MT. Gold and silver account for over 50 percent of the country's total metals output.
South Africa has been one of the world's top gold producers for decades, but between 1980 and 2018 the nation's gold output fell by 85 percent. In recent years, South Africa has been hit with political strife, mostly due to conflicts between the Association of Mineworkers and Construction Union (AMCU) and gold producers in the area. The AMCU has held many protests and strikes at several gold and platinum mines within the last few years in the hopes of garnering more wages and stopping any mergers that could cause job losses.
Uzbekistan's Muruntau gold mine is one of the largest open-pit mines in the world. Uzbekistan has been producing from old mines for quite some time, and has not seen much exploration investment.
8. Indonesia, Peru and Sudan
Mine production: 90 MT
Indonesia, Peru and Sudan are tied for eighth place on the list of largest producers of gold. Half of Indonesia's gold production originates from Freeport-McMoRan's (NYSE:FCX) Grasberg mine, the world's largest gold mine, which is believed to contain the largest gold reserves globally.
Peru saw a slight uptick in gold production from last year, with output nudging up 3 MT from the previous year to 90 MT in 2021. Illegal gold mining continues to be a struggle for the country, and has been responsible for the devastation of land, including patches of the precious Amazon forest.
Sudan is new to the list of top gold countries, and its gold-mining industry is also affected by protests against environmental degradation and gold smuggling. In late 2021, a gold mine collapsed, killing 38 artisanal miners.
FAQs for gold investing
Which country has the most gold?
Australia holds the world's largest gold reserves at 11,000 MT, followed by Russia at 6,800 MT.
Which nation is the largest owner of gold?
The country with the largest central bank gold reserves is the United States with 8,133.5 MT as of September 2022. Most US central bank gold is held in deep storage in Denver, Fort Knox and West Point.
How much gold is mined each year?
Gold production is fairly consistent. In 2021, gold mine production worldwide came in at approximately 3,000 MT, which is nearly on par with the gold mined each year since 2016.
How is gold mined?
Gold is mined by several different methods, including: placer mining, hard rock mining, byproduct mining and by processing gold ore. Which method a gold mining company chooses depends upon the size, location, geological model and metallurgy of the deposit.
What is the production cost of gold?
The production cost of gold can vary from one gold mining company to the next, and is reported as "all-in sustainable costs" (AISC). AISC was first introduced in 2013 by the World Gold Council. Deposit type, cost of energy and inflation are factors that have the largest impact on AISC for a particular project. The average AISC for the entire gold mining industry is calculated by averaging the production costs of the largest pure-gold producers. The average AISC fluctuates with changes in energy costs and rising inflation.
Don't forget to follow us @INN_Resource for real-time news updates!

Securities Disclosure: I, Melissa Pistilli, currently hold no direct investment interest in any company mentioned in this article.
Investing News Network websites or approved third-party tools use cookies. Please refer to the cookie policy for collected data, privacy and GDPR compliance. By continuing to browse the site, you agree to our use of cookies.