5 Small Biotech ETFs
The Investing News Network profiles five small-cap ETFs in the biotech market.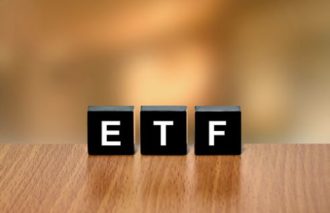 Thanks to exchange-traded funds, inversions aren't tied to one specific stock. Instead, the investment is for a group of companies in a similar sector, most of the time. In a market as risky as the Life Science one, it's important for investors to minimize risk at every chance possible.
An ETF can reduce risk by providing a pool of companies being invested at once and thanks to this, if a company in this group suffers a massive hit to their stock, the impact won't be as direct in the fund.
The Investing News Network takes a look at 5 small biotech ETFs that provide a valuable option to investors and were selected with the help from an article in the ETF database, ETFdb.com. All figures are accurate as of Dec. 5, at 3:30 p.m. EST.
Loncar Cancer Immunotherapy ETF (NASDAQ:CNCR)
Market cap $42.91 million; current share price: $24.35
Launched in 2015, this fund currently has a total of 31 holdings focusing on cancer therapies using the body's own immune system. Of all their holdings, 25 are in the clinical stage biotech sector with five large-cap immunotherapy leaders of the industry.
The top stocks on this ETF are Juno Therapeutics (NASDAQ:JUNO), BeiGene (NASDAQ:BGNE), Dynavax Technologies (NASDAQ:DVAX), and Adaptimmune Therapeutics PLC (NASDAQ:ADAP).
Virtus LifeSci Biotech Clinical Trials ETF (NASDAQ:BBC)
YTD 50.03 percent; current share price: $27.62
This fund "tracks an equally weighted index of US-listed biotech companies with lead drugs in various phases of clinical trials." ETF.com referred to this fund as a "high-risk and high-reward bet," with a specific focus.
There are 70 holdings included in this fund, its top ones currently are AnaptysBio (NADSDAQ:ANAB), MyoKardia (NASDAQ:MYOK), BeiGene (NASDAQ:BGNE) and Juno Therapeutics.
Genomic Revolution Multi-Sector ETF (NYSEARCA:ARKG)
YTD: 45.86 percent; current share price: $24.69
This 36 holding fund has a focus on multiple sectors like health care, energy, and information technology. The top stocks in this ETF are Intellia Therapeutics (NASDAQ:NTLA), Illumina (NASDAQ:ILMN), InVitae (NYSE:NVTA), and Editas Medicine (NASDAQ:EDIT)
This fund aims for long-term growth in the industry, with investments in healthcare, information technology, materials, energy and consumer discretionary.
ProShares UltraPro Short NASDAQ Biotechnology ETF (NASDAQ:ZBIO)
Market cap: $6.23 million; current share price: $12.68
Detailed by the fund's fact sheet, this ETF wants to produce results equal to three times the inverse of what the daily performance of the NASDAQ Biotechnology Index may be. Net assets for this fund totaled $6.70 million.
Currently, this ETF has 161 holdings in it with the top ones being Amgen (NASDAQ:AMGN), Biogen (NASDAQ:BIIB), Gilead Sciences (NASDAQ:GILD) and Celgene (NASDAQ:CELG).
Direxion Daily S&P Biotech Bear 1x Shares ETF (NYSEARCA:LABU)
YTD: 113.51 percent; current share price: $66.85
There are 92 holdings included in this daily investment return fund with companies from all over the biotech sector. Weighting in the index for this ETF is dominated by the medical-biomedical/gene and medical drugs sectors.
The top holdings in this fund are Alnylam Pharmaceuticals (NASDAQ:ALNY), Clovis Oncology (NASDAQ:CLVS), Puma Biotechnology (NASDAQ:PBYI) and Exact Sciences (NASDAQ:EXAS).
Don't forget to follow us @INN_LifeScience for real-time news updates! Did we miss something? Let us know in the comments!
This is an updated version of an article first published on the Investing News Network in 2015.
Securities Disclosure: I, Bryan Mc Govern, hold no direct investment interest in any company mentioned in this article.