The Recycling Solution to the EV Lithium Battery Metal Supply Challenge
Overview
It's no secret that lithium-ion batteries power the modern world, and all signs point to them being an absolute necessity for future technology. The global market for lithium-ion batteries is anticipated to register a CAGR of 20.1 percent between 2021-2026, resulting in a market size of US$168 billion in 2026, a substantial increase from US$46.8 billion in 2019. The stationary energy storage market is expected to drive the market growth, with applications reaching across many industries, from telecoms to solar power generation systems. Lithium-ion batteries are so important to the future that US President Biden issued an executive order declaring a list of metals that are critical to the United States, signaling the vital importance of these metals.
Scientists and engineers around the world are racing towards the development of various lithium-ion battery recycling techniques. The projected surge in demand for these batteries creates an accompanying surge in batteries that need to be recycled 5-8 years later. Much of the research into recycling lithium-ion batteries focuses on reclaiming batteries and giving them second-life applications. However, there are other opportunities to create profitable upcycling processes that make use of production scrap and other waste materials. These recycling and upcycling processes focus on extracting valuable materials from lithium-ion batteries that can be directly used in the production of new batteries.
American Manganese Inc. (TSXV:AMY,OTCQB:AMYZF,FSE:2AM) is a technology and critical metals-driven company that is focused on advanced lithium-ion battery upcycling. The company owns two patents (US Patent No. 10,246,343 and US Patent No. 10,308,523) that power its innovative upcycling process. It also owns patents for this process in Japan and Korea. This closed-loop process takes battery manufacturing waste and end-of-life batteries and upcycles them into a high-value cathode precursor material. The company also has three mining projects located in the United States and Canada.
Lithium-ion batteries are a 31 percent active cathode material, which is a combination of lithium, nickel, manganese and cobalt. For example, modern cathodes such as lithium nickel manganese cobalt oxide and lithium nickel  cobalt aluminum oxide are used in electric vehicles today. The cost of the active cathode material represents 25 percent of the total costs of lithium-ion batteries. This makes the active cathode material an important aspect of lithium-ion battery manufacturing. American Manganese has pioneered a process, called RecycLiCo, that takes battery cathode production waste and black mass from end-of-life batteries and upcycles it into high value cathode precursor material that can be directly integrated into the battery manufacturing process.
RecycLiCo is the company's flagship project and a clear indicator of the renewed direction of the company. While American Manganese began as a mining company, they've since pivoted to developing and commercializing its patented upcycling process. The process is focused on "black mass" a dark substance that's created by mechanical size reduction of end-of-life batteries and battery production wastes. Black mass is used in the RecycLiCo process to recover 99 percent of lithium, cobalt, nickel and manganese, which is astounding compared to the alternative which recovers no lithium and only 40-60 percent of nickel and cobalt.
"Generally, you can mechanically break down a battery into its individual components but we differentiate [between recycling and upcycling] by creating a higher-value product. That's exactly what we're doing with the production of the cathode precursor. We highlight the importance of reducing the amount of steps and going directly into a higher-value product," said Zarko Meseldzija, chief technology officer, in a recent interview.
The current roadmap for the RecycLiCo process is to grow the project from a pilot plant and R&D into a demonstration plant. The company has committed $2.7 million towards the construction and testing of its demonstration plant which plans to further de-risk the process scale-up. Assuming the success of a demonstration plant, the next step is to create a commercial plant, which will cost an estimated $15-20 million. At this time, the company will explore licensing and joint development partnerships to further expand. In October 2021, American Manganese closed a $20 million financing with institutional investors to go towards its road to commercialization.
American Manganese's Company Highlights
American Manganese Inc. is an innovative technology and mining company focused on a patented technology that upcycles lithium-ion batteries and scrap material
The company was previously focused on mining, and still holds claims to three properties.
American Manganese owns patents for their upcycling process in the United States, Japan and Korea. The long-term plans for the company include leveraging its intellectual property via licensing with strategic partners.
The patented RecycLiCo process can extract over 99% of the lithium, nickel, manganese, and cobalt found in lithium-ion battery black mass.
American Manganese is currently scaling up its process into a demonstration plant, with plans to create a commercial plant
The RecycLiCo™ Patented Process: Innovative Lithium-ion Battery Recycling
Keep reading...
Show less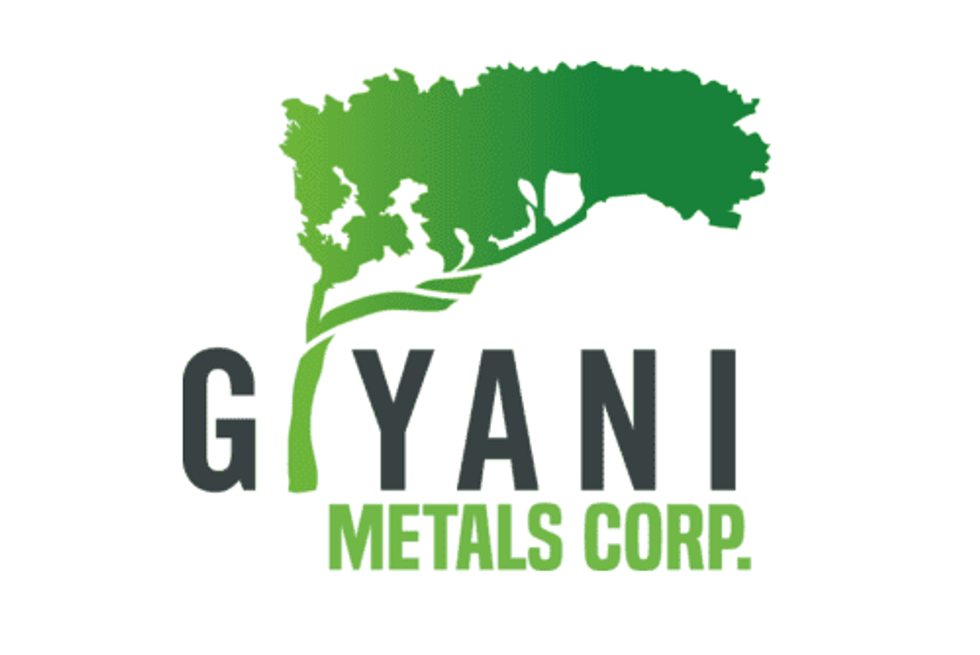 Developing High-Grade Manganese Projects for the Battery Industry
Overview
Giyani Metals (TSXV:EMM) is focused on the development of its three manganese projects in the Kanye Basin of Botswana, Africa. The company's flagship K.Hill project is a near-surface deposit currently going through a feasibility study to produce, on-site, both high-purity electrolytic manganese metal and manganese sulfate, key cathode ingredients for batteries in the expanding electric vehicle (EV) market.
CEO Robin Birchall said via telephone, "We're going to be one of the lowest-cost, lowest-carbon footprint and lowest-CAPEX manganese producers supplying the rapidly expanding battery electric vehicle market."
Giyani Metals' Company Highlights
Manganese oxide deposit in a supportive mining investment jurisdiction
Robust project economics: 82 percent IRR and C$389M NPV
Low project CAPEX of C$155M
Feasibility Study due H1 2021
Resource upside potential at K.Hill, as well as at the two nearby projects, Otse & Lobatse
Well-positioned to leverage the growth in the battery electric vehicle market
Experienced management and board with a track record of successful project delivery
Robust Economics
The Preliminary Economic Assessment, last updated in April 2020, boasted a low CAPEX with attractive NPV and IRR. The feasibility study is expected to be completed in H1 2021. Management believes there is scope for improving on these already impressive economics when the feasibility study is released.
Near All Necessary Infrastructure
The K.Hill project site is situated on the Trans-Kalahari highway—the only sealed road that runs from the west to the east coast of Africa. The site is served by all necessary infrastructure within 10 kilometers, including sealed roads, a substation, water and a 45,000-inhabitant town.
Whilst there is optionality for the route to market in neighboring Namibia, Mozambique and South Africa, it is most likely that product will be hauled by road to Johannesburg and then railed to the Port of Durban, the largest and busiest port in sub-Saharan Africa.

A Large Land Package in Southern Botswana
Botswana is a minerally rich and diverse country. Since its independence in the 1960s, the country has developed a well-established mining industry. It is probably best known for its Debswana diamond mining operations (50/50 joint venture between De Beers and the Government of Botswana), which are some of the richest diamond mines in the world. As a result, the country's workforce is well educated and there is little in the way of corruption. Botswana is also the only African country with an investment-grade rating, which is why it is often nicknamed the Switzerland of Africa.
The Mass Adoption of Electric Vehicles is Imminent
As the cost of manufacturing electric vehicles continues to fall, their market share is projected to increase. UK Research firm Rho Motion forecast that almost a third of new vehicles by 2030 will be electric.
According to Benchmark Mineral Intelligence, the cost to produce an NCM battery is around the US$100/kWh mark. This is the threshold where many analysts believe the EV is on par with the cost of a conventional internal combustion engine vehicle and therefore an inflection point for demand.
Manganese is a Vital Battery Component
Batteries with a Nickel Manganese Cobalt Oxide (NCM) cathode chemistry currently occupy circa 45 percent of the battery market for EVs. This is expected to increase to almost 80 percent within a decade, according to Benchmark Mineral Intelligence.
At its Battery Day on September 22, 2020, Tesla (NASDAQ:TSLA) announced that the cathode chemistry for their intermediate-range vehicles and non-industrial stationary storage units will contain one-third (33 percent) manganese. This was the first time Tesla referred to the manganese content in its battery chemistries. This is over three times the manganese contained in an NCM 811 cell, which UK research firm Benchmark Mineral Intelligence anticipates will be one of the market-leading cathode chemistries by 2030. Expectations for Tesla's future market share are also high. Elon Musk, co-founder and CEO of Tesla, stated, "longer-term, we want to replace at least 1 percent of the total vehicle fleet on earth … which is about 20 million vehicles a year."
Sources of high purity manganese
According to Benchmark Mineral Intelligence, 93 percent of the high purity manganese used in batteries is produced in China. The remaining comes from three producers in Japan, South Africa and Belgium. None of these facilities owns their own ore and as a result, they must transport it from multiple sources thousands of kilometers away. Giyani not only has the strategic advantage of being a non-Chinese source of manganese, it has its own ore source adjacent to the processing plant.
The Importance of a Low Carbon Footprint
It would be unthinkable for an electric car maker, especially those European and North American brands, to build an electric vehicle with a greater carbon footprint than that of its conventional internal combustion engine vehicle counterpart. Therefore, every gram of carbon used in electric vehicle production is counted. Currently, circa 40 percent of the carbon footprint of an electric vehicle is associated with the battery, the largest component by far. In order to bring this figure down, a major part will be on the sustainable sourcing of the cathode's raw materials.
Botswana has only approximately 40 days of rainfall per year, meaning its sun index is very high, which makes it a great location for solar power. Giyani is currently investigating ways of harboring the solar energy to power its K.Hill operation.
Giyani Metals' Board & Management
Giyani's board and management have a strong track record of project delivery and have the experience to bring this project into production.
Robin Birchall – CEO
18 years of experience in the investment banking, management and development of resource companies
Executive Chairman of Silver Bear Resources
Co-Head of Forbes & Manhattan London
V.P. Investment and Corporate Banking at BMO Capital Markets
V.P. Corporate Finance at Canaccord
Derk Hartman – President and COO
Has over 20 years of mining sector experience in project delivery, senior management and investment banking in both the Toronto and London markets. He has been a founder, officer, and director of several public and private companies.
CFO at Silver Bear Resources Plc, where he was a key member of the team that developed, built and operated the Mangazeisky Silver Project in Far East Russia.
Founder, CEO and director of Awalé Resources Limited and Sumin Resources Limited, gold exploration companies in Ivory Coast and Suriname, respectively, that were both listed on the TSXV.
Director of Hunter Bay Minerals, a TSXV listed gold exploration company.
George Donne – Vice President, Business Development
Mr. Donne has over 20 years of international natural resources sector experience in senior management and investment banking roles and holds a CFA Certificate in ESG Investing.
Began his career with JPMorgan's Metals & Mining investment banking team in London and Johannesburg, before moving into industry and assuming senior management roles at a number of private and public natural resources companies across Africa, Latin America and the Former Soviet Union.
Senior Investment Professional with Greenstone Resources, a USD475 million mining-focused private equity fund.
Jonathan Henry – Non-Executive Chairmam
25 years of experience in the mining company leadership and management
Executive Chairman of Ormonde Mining
President and CEO of Gabriel Resources
CEO of Avocet Mining
Marion Thomas – Vice President, ESG
30 years of environmental and social experience across large-scale, natural resources, agriculture, and industrial sector projects.
Completed numerous ESIAs in compliance with international standards (World Bank, International Finance Corporation Performance Standards and Equator Principles)
Qualified engineering geologist by training, with an MSc in Engineering Geology from the University of Pretoria, South Africa, an MSc in Geology from the University of the Free State, South Africa and a BSc (Hons) in Geology Queen Mary College, University of London.
Eugene Lee – Chief Financial Officer
Over 20 years of experience in mine finance capital markets, financial reporting, risk management, internal controls and corporate governance
Director, Marketing at Hudbay Minerals
Non-Executive Director of Nevada Zinc Corp
CFO at Premier Royalty Inc.
Stephanie Hart – Chairman of the Board, Chair of Audit Committee
Ms. Hart is a Chartered Professional Accountant (" CPA ") with over 20 years' senior level experience with broad financial, risk, operational and capital project roles in global mining.
Spent much of her career working with Vale S.A., where she was most recently Head of Finance, North Atlantic Operations and Asian Refineries in the Base Metals business.
Director of Treasury, Pension Assets and Risk for Vale Canada, Director of Finance and Chief Financial Officer (" CFO ") for the Goro Project and Operations in New Caledonia and General Foreperson in the Sudbury Smelter.
CFO at Willeson Metals Corp., a company exploring for gold in Manitoba, and Exiro Minerals Corp., a privately-owned exploration company.
Michael Jones – Independent Director
30 years of experience in mine management, corporate finance and corporate development
Director at Hatch
Corporate Development at African Minerals
Head mining corporate finance at Canaccord
Various mining engineering roles at Gencor, DE Beers and Debswana
Keep reading...
Show less