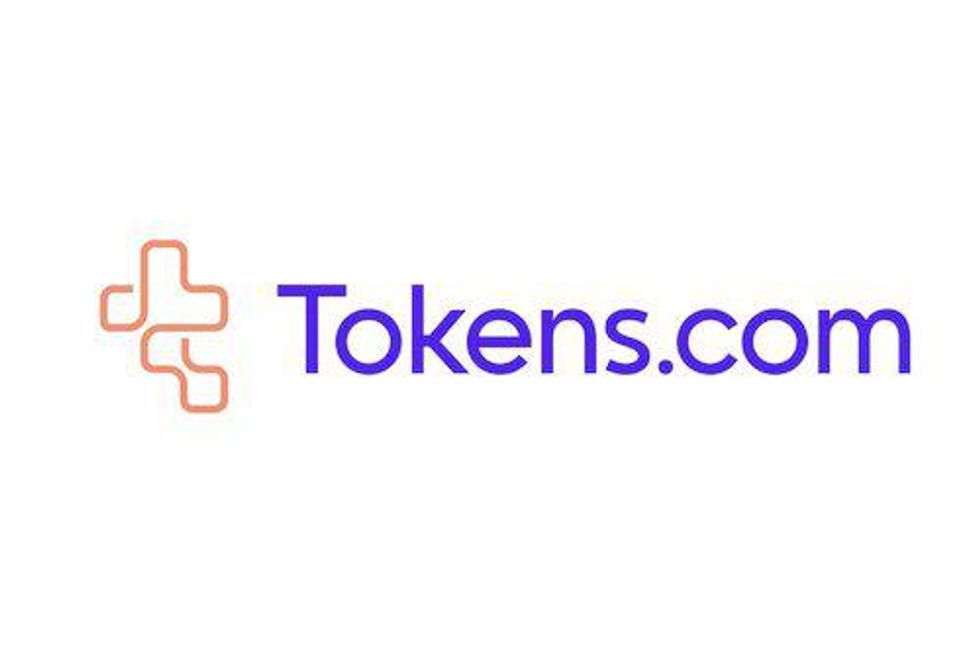 Proof-of-Stake Technology and Entry to the Growing DeFi Space
Overview
Market research expected the growth of the decentralized finance or DeFi industry to hit peaks of over US$40 billion in 2021, with significant trends in upcoming years, but it's not even May yet and over US$60billion is already locked in DeFi. With the popularization of Non-Fungible Tokens (NFTs) and cryptocurrency, investors may potentially see unprecedented returns and economic prosperity as the world becomes increasingly digitized.
To take advantage of this opportunity, Tokens.com (NEO:COIN,FWB:76M,OTCQB:SMURF), a Proof-of-Stake technology company, provides investors an intuitive and secure way to invest in digital assets that power Decentralized Finance (DeFi) and gain exposure to staking rewards and cryptocurrencies.
The company eliminates the burden of buying, managing and securing digital assets on investors and instead creates value through earning staking yields and the appreciation of its digital asset inventory. Tokens.com expects to leverage first-mover advantages as DeFi and the use of NFTs become more accessible and mainstream financial solutions.
The company presents investors with an environmentally friendly alternative to crypto mining. Tokens.com operates using a de minimis amount of electricity and does not require expensive hardware while still maintaining the same services as crypto-miners. As an early-mover in the staking technology space, investors can expect to see a shift towards this more efficient and lower-cost operation model.
Tokens.com has built a well-engineered business model to further establish its position as a serious player in the DeFi space. The company currently generates a staking revenue of 12.9 percent Weighted Average Simple Yield on its deployed capital. Its digital asset inventory has the ability to appreciate indefinitely compared to chips used by other crypto-miners, which often experience depreciation.
In March 2021, Tokens.com closed its US$25 million private placement from the sale of subscription receipts of the company at US$2.35 per unit. This significant financing advances the company's development and "validates our business plan," said CEO Andrew Kiguel.
Tokens.com's management team consists of experts in capital markets, corporate governance and technology sectors. Their years of combined experience primes the company for significant growth in the DeFi space and as a global leader in staking services.
Tokens.com's Company Highlights
Tokens.com is a Proof-of-Stake technology company that provides investors an intuitive and secure way to invest in digital assets that power DeFi and NFTs.
Shifting trends towards the more environmentally-friendly and cost-effective staking technology models from crypto-mining strategically positions Tokens.com as an early-mover and serious player in the DeFi space.
The company aims to create value for shareholders by earning staking rewards and the appreciation of its staked crypto assets, which have multi-trillion-dollar global market growth potential. It presents investors with unique exposure and access to megatrends in DeFi and NFTs.
Shareholders can see exceptional digital asset growth as the company's digital asset inventory has appreciated by 148 percent YTD. The inventory has the potential to appreciate indefinitely.
The company leverages strategic support from best-in-class staking partners and custodial agents to provide deep technical expertise, premium service and security.
Tokens.com is led by the experienced blockchain entrepreneur and former investment banker, Andrew Kiguel. He and his management team boast world-class leadership and growth potential for the company.
Tokens has acquired an additional 130 ETH 2.0 during Q3, bringing the total of ETH 2.0 owned for staking to 2,506
The Company has closed its purchase of a 50 percent stake in Metaverse Group valued at C$1,680,000 making it one of the highest value equity investments in a specialised Metaverse real estate.
Tokens.com's Proof-of-Staking Process
The company provides staking technology used to secure modern blockchains, such as Ethereum 2.0. Its three-pillar business model consists of staking, yield and ownership, and involves first-class staking integrators and custodians.
The PoS process begins with the individual ownership of tokens using s PoS protocol where validators are set up and tokens are locked. Through this transactional validation across the PoS network, validators receive compensation in the form of their own tokens. This gives investors access to the crypto markets without the need to buy, manage and secure digital assets. Instead, they can earn staking yields that still allow them to benefit from asset appreciation.
Tokens.com's Management Team
Andrew Kiguel – Co-Founder & CEO
Andrew Kiguel is an accomplished executive with leadership experience in Canadian capital markets, corporate governance and entrepreneurship. He was the Co-founder and CEO of Hut 8 Mining, one of the largest publicly listed bitcoin miners in the world, with a listing market capitalization of US$450 million and over US$140 million of revenue within the first 24 months.
Prior, Kiguel spent over 18 years at GMP Securities (now Stifel Canada) in investment banking, with his most recent title as a Managing Director and Head of Real Estate Banking.
Deven Soni – COO
Deven Soni is an experienced operations executive and investor. He spent several years as a technology-focused investor at Goldman Sachs and Highland Capital Partners, where he helped fund several leading technology businesses.
He is the co-founder of Wired Investors, a private equity fund focused on small-cap buyouts. He is also a founding director of Polymath and an active investor in the digital assets space.
Ian Fodie – CFO
Ian Fodie has been appointed as Chief Financial Officer of the Company effective September 1, 2021. He is a seasoned financial executive and has held senior executive roles in high growth industries including biotechnology, life-sciences, entertainment, and exploration and development, over the past 30 years.
Katherine Sullivan – Head of Corporate Development & Investor Relations
Katherine Sullivan's career has spanned Financial Services and Digital Assets. Her experience provides a unique combination of investor relations experience, deep expertise in business strategy, a broad network of crypto and institutional investors, and an astute awareness of the crypto and blockchain space within Canada and globally.‍
Katherine previously engaged strategic partners and institutional investors for Galaxy Digital with responsibilities that included Asset Management initiatives, Investment Banking capital raises, and public company relationships.
Prior to Galaxy Digital, she spent ten years focused on algorithmic sales and portfolio trading at Fidelity and Jefferies where she was ranked top in the industry by Institutional Investor.
Jennifer Karkula – Head of Communications
Jennifer is a University of Toronto Graduate with a diverse professional background where she has worked at some of Canada's largest financial institutions. Jennifer has experience working with social media and agencies to promote brand recognition and engagement, where she has helped companies grow their social presence to over hundreds of thousands of users.
Keep reading...
Show less