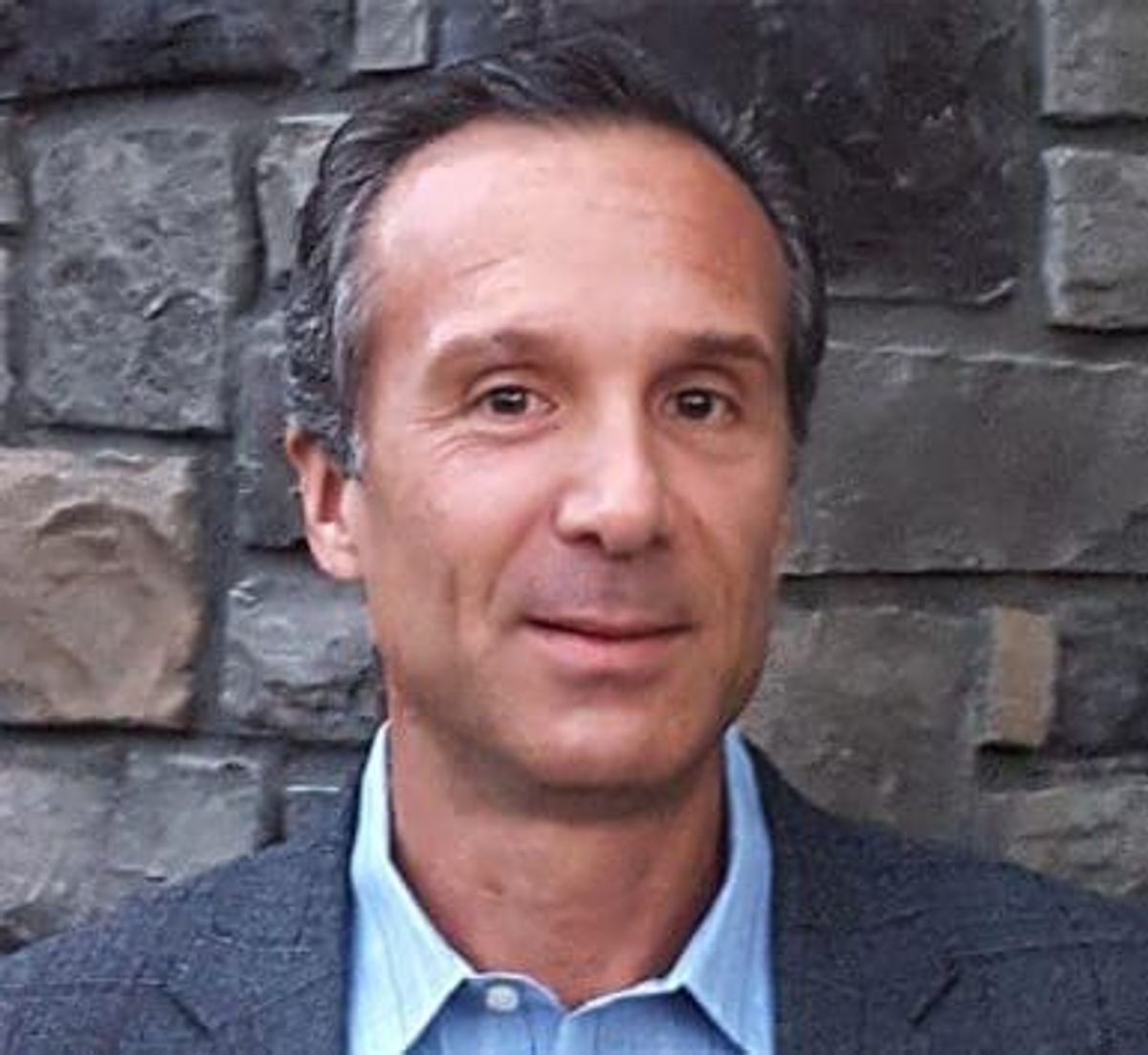 Lexaria Bioscience CEO Chris Bunka shares that the the US Patent and Trademark Office has granted a full patent allowance for their DehydraTECH™ technology
Lexaria Bioscience (CSE:LXX,OTCQB:LXRP) is a technology company with a robust patent portfolio for the improved delivery of bioactive compounds particularly in the cannabinoids, vitamins and herbals, NSAIDs and nicotine molecule classes. In the interview below, Lexaria Bioscience CEO Chris Bunka talks about the company's goals to enhance drug delivery and about the recent announcement regarding their US patent application.
Despite the company's understanding that the process of obtaining patent allowances for each of the molecule classes would be gradual and last until 2019, the US Patent and Trademark Office (USPTO) has now granted a patent allowance for Lexaria's DehydraTECH™ technology that covers all areas. Bunka noted that this news greatly enhances their growth capabilities and opens doors for working on other technology the company has been thinking about.
"This affords us with immediate intellectual property protection for our delivery methodology in all four of our product molecule groups. Due to the rapidity of this allowance, we are now preparing for much faster growth," said Bunka.
Below is a transcript of our interview with Lexaria Bioscience CEO Chris Bunka. It has been edited for clarity and brevity.
Investing News Network: Please give our investor audience an overview of Lexaria and what industry gaps the company is looking to address.
Lexaria Bioscience CEO Chris Bunka: Lexaria Bioscience Corp has invented a new, vastly superior drug and functional food delivery platform. Our technology improves the flavour of edibles, provides much faster access to the bloodstream and has shown a 500-percent improvement in crossing the intestinal wall. In a nutshell, we make drugs and pharmaceuticals more palatable and enable them to act more quickly and effectively.
INN: Please give us some insight on your DehydraTECH™ technology and the role you see it playing in improving drug administration methods.
CB: DehydraTECH™ is our patented delivery platform that uses a dehydration synthesis between the active pharmaceutical ingredient (API), oleic acids and other key constituents found in everyday substances. Following this process, a molecular association is formed that binds the API with the oleic acid and greatly improves its digestion and transport.
We believe that our processed material mostly bypasses first-pass liver metabolism, which would explain why APIs processed with DehydraTECH™ act much more quickly than others, reducing the time THC effects are felt from 60 to 90 minutes to six to 20 minutes. While this may seem like a perk for recreational drug use, it is a game changer for pain relief, particularly in the delivery of non-steroidal anti-inflammatory drugs (NSAID) like ibuprofen.
Additionally, as our technology enhances absorption levels, we theorize that it could help lower dosing levels. NSAID use in North America kills roughly 5,000 people per year and hospitalizes ten times more. If we are able to limit dosage levels and avoid first-pass liver metabolism, we may be able to reduce the harm caused to patients.
INN: What key applications do you envision for DehydraTECH?
CB: We see four main sectors of applicability for our revolutionary new technology: cannabinoids, vitamins and herbals, NSAIDs and nicotine. Each of these molecule classes share certain characteristics, like absorption rates and dosage sizes, that can be addressed by our technology.
For edible cannabis products, we have greatly improved flavours without resorting to high levels of sugar to cover up the taste of cannabis. For nicotine, we envision that our technology might allow for the development of the world's first nicotine consumable products like coffee, salad dressings or snacks, that would reduce the need for smoking.
INN: What does the patent allowance from the US Patent and Trademark Office cover and what does it mean for Lexaria?
CB: This is the single most significant event in our company's history. We have filed patent applications for all four molecular classes and have been approaching them on an one-by-one basis. In October 2016, the USPTO gave us granted status for just non-psychoactive cannabinoids. Our expectation was that by this time, we would have been granted status for psychoactive cannabinoids, and then for the rest by 2019. Instead, what has happened is that this month the USPTO issued our notice of patent allowance for all our molecule groups. This affords us with immediate intellectual property protection for our delivery methodology and we are now preparing for much faster growth.
INN: How does this patent allowance affect your plans and schedules regarding DehydraTECH?
CB: This news advances Lexaria's business model by about two years—practically a lifetime in the microcap space. We are very proud of the scientific work we have accomplished over the past two and a half years, which includes innovative cannabinoid in-vitro studies with live human tissue, nitric oxide biomarker studies and volunteer studies related to cannabinoid absorption and performance. Our work to date has dealt with the cannabis industry as that was and still is our most immediate business focus.
The new product classes available to us under this new patent allowance push us to broaden our approach and we will be managing our growth over the next 12 to 24 months. We are already designing our first nicotine study and we have also begun design work for our very first NSAID product. These initiatives and the required follow-up work will take some time, but we are accelerating their implementation in response to our patent allowance.
INN: Are you pursuing patents in other countries as well? If so, how do you foresee this news impacting your other applications?
CB: Yes. We currently have national patent applications filed in more than 40 countries including China, where our application has recently entered the active investigation phase. As a result of this notice of allowance we have already instructed our legal team to file expedited notices for this same patent in other countries.
Each nation's patent office is independent, but they still refer to each other to some degree. We think this new USPTO notice of allowance will lead to accelerated activity on some of our international applications as well. I will not be surprised if we see similar international patent allowances and awards in 2018 across these molecule classes.
INN: What are the next steps for Lexaria following this excellent news?
CB: Lexaria recently announced a clinical study that will be conducted at the University of British Columbia. This study will be measuring the rate of onset and gathering a full suite of non-subjective pharmacokinetic data. The UBC study will give us our first concrete data set that we can examine for liver metabolism, dosing rates, measurable time for cannabinoids to reach the bloodstream and much more. Although the data for cannabinoids might not be fully replicable for NSAIDs or nicotine, the results will provide valuable insight to us regarding our approaches and methods for their delivery.
We continue to work with cannabis companies around North America in the development of their new groundbreaking products while also developing products within the additional molecule classes. Our business model remains the same, albeit accelerated: to conduct sufficient R&D and product development while gathering data. Once we have enough data we can then begin discussions with industry leaders about utilizing DehydraTECH™ for their best-in-class products. Instead of only talking to cannabis companies with $10 million to $50 million in annual revenue, we hope to soon talk to global pharma and tobacco companies with billions of dollars in annual revenue.
INN: Are there any other upcoming catalysts for investors that you would like to highlight?
CB: As mentioned earlier, we are already in the design phase for nicotine and NSAID studies and we expect to commence the UBC study in the near future. We also continue to work with Canada's National Research Council (NRC) on investigating and better understanding our underlying process. We are accelerating our international patent applications and we are investigating the filing for additional brand-new patents.
Additionally, we are in discussions with some of North America's largest cannabis edibles companies about implementing our technology within their products and are in contract discussions with some of these. Within the next several quarters we expect to begin our outreach to pharma and tobacco industries as well.
We are fortunate to be well-funded at present but also expect to begin growing revenues in the upcoming quarters.
We have been generating small revenues since slightly before our first patent was granted, which is almost unheard of for a tech company. The new sectors that have become available as a result of the patent allowance will open the door to significant revenue possibilities that we had expected would remain closed for another year or two. Lexaria has never been this busy nor have our prospects ever looked so bright.
CEO interviews are part of investor education campaigns for clients advertising on the Investing News Network. Important news is contextualized by CEOs, and the resulting interviews are disseminated to the Investing News Network audience because they have value to market watchers.
The Investing News Network interviews a CEO for an understanding of their perspective on the company, the investment potential of the company and market news related to the company. The information contained here is for information purposes only and is not to be construed as an offer or solicitation for the sale or purchase of securities.
Investing News Network websites or approved third-party tools use cookies. Please refer to the  cookie policy for collected data, privacy and GDPR compliance. By continuing to browse the site, you agree to our use of cookies.