Silver Fix Replacement Race Down to the Wire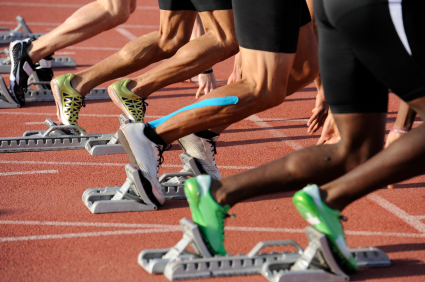 Editor's note: The LBMA announced Friday that CME Group and Thomson Reuters will operate the replacement for the London silver fix. 
Speculation about London silver fix alternatives rose to the fore again this week when TheBullionDesk reported that the London Bullion Market Association (LBMA) has chosen a joint bid from CME Group and Thomson Reuters as its replacement. 
Whether that's true or not remains to be seen. TheBullionDesk cites "several sources in the market" as providing that information, but as yet no official comment from the LBMA has been released. Reports vary on when that will happen — earlier in the week, rumor had it that an announcement could be made on Wednesday or even Monday, but now that Thursday has nearly passed with no news, The Wall Street Journal's call for a Friday announcement is looking more realistic.
11th-hour bid
Delaying the announcement, the Financial Times explains, is an 11th-hour bid from the London Metal Exchange (LME) and technology provider Autilla, which yesterday came forward with their own idea to replace the 117-year-old fix. Originally each had provided separate proposals.
The LME-Autilla bid is reportedly similar to the one put forward by CME and Thomson Reuters. As the Financial Times notes, that plan "builds on the current fixing process such that the current volume match auction method is retained but an algorithm is used to set the opening price rather than a chairman from one of the banks."
In terms of what that current fixing process looks like, The Wall Street Journal provided a good explanation at the end of last year. Put very simply, it involves representatives of Deutsche Bank (NYSE:DB), HSBC Bank USA and the Bank of Nova Scotia (TSX:BNS) speaking midday via conference call to exchange bids and offers "on behalf of the banks and their clients." Those numbers are then "adjusted up or down to reflect the number of buyers and sellers."
Which team will prevail?
The delaying of the LBMA's decision seems to indicate that the organization is willing to give the LME-Autilla bid a fair chance. Indeed, another Wall Street Journal article notes that a "person with knowledge of the matter" said it will be given a chance to "demonstrate a level of market support."
That said, the fact that the bid came in at the last minute puts it at a disadvantage. That same person commented, "[t]he market's made up its mind, so [LME/Autilla] will have to get the market to change its mind. You've a got robust solution [in the CME/Thomson Reuters proposal] and the interested parties have all had good, open discussions. There's a lot of ground to make up and virtually no time to do it."
Similarly, David Govett, head of Marex Spectron, told the news outlet, "[t]he LME would be a nice fit for the silver fix, but the fact that they've suddenly decided at the last minute that … they need to pair up with someone else is a little odd."
Gold fix advantage
Which bid ends up being successful remains to be seen, but market participants seem to believe that one thing's for sure: the winner is likely to have a good chance at taking over the London gold fix, the future of which is currently up in the air.
Securities Disclosure: I, Charlotte McLeod, hold no direct investment interest in any company mentioned in this article. 
Related reading: 
The Silver Fix is Dead, Long Live — What Exactly?
All Eyes on Fix Alternatives as Silver Slips Below $19
Get Our Expert Guide to Silver Investing FREE!
Download this FREE Special Report, 
When Will Silver Go Up: Is the Highest Price of Silver Still to Come?