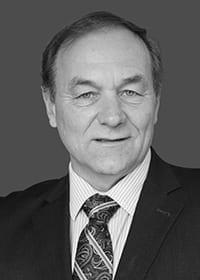 dynaCERT CEO Jim Payne discusses HydraGEN's significance for the fossil fuel industry, the company's up-and-coming HydraGEN 2 unit and growth prospects for 2017 and beyond.
dynaCERT Inc. (TSXV:DYA; OTC:DYFSF) is a growing green energy company with a patent-pending carbon emissions technology. HydraGENTM is a computerized, on-demand electrolysis system, supplying the air intake on internal combustion engines with timed releases of hydrogen and oxygen for a cleaner, more efficient burn.

Road tests and third-party validation have proven that HydraGENTM is able to reduce greenhouse gas emissions and improve fuel efficiency. Purchase orders year-to-date for HydraGENTM units so far in 2017 have resulted in total gross sales of over $4.5 million. To date, dynaCERT has mainly shipped its product to large North American trucking fleets. But according to company management, that's just the start.
Below is a transcript of our interview with dynaCERT CEO Jim Payne. It has been edited for clarity and brevity.
Investing News Network: For our readers who are unfamiliar with dynaCERT, can you please tell us about your hydrogen technology?
dynaCERT CEO Jim Payne: Our hydrogen technology is designed for internal combustion engines — not the banned electrolysis units. HydraGENTM supplies the air intake with pure hydrogen and oxygen gases, increasing fuel economy, torque and engine oil life, while also reducing emissions. Hydrogen isn't stored at any point. Instead, it is produced on demand as the engine needs it.
What really separates us from anything else out there is our Smart ECU. Our product is fully computerized, like a cell phone. It learns all the time, analyzing the literally thousands of variables affecting the balance of hydrogen and oxygen needed for a complete burn.
Using GPRS, we can conduct live software updates and track everything, everywhere. We can record fuel savings and emissions reductions — and then convert these into carbon credits. We also just launched an app so users can access their data from across the world. This is smart technology, through and through.
INN: What does this technology mean for the fossil fuels industry and the movement towards lowered greenhouse gas emissions as a whole?
JP: We're not a threat to the fossil fuel industry. Instead, our technology helps the industry perform better. Our technology increases the air-fuel ratio resulting in improved combustion which leads to lower fuel consumption and better efficiency. It's a fact that introducing hydrogen and oxygen to a diesel engine increases the flame spread on average of nine to ten times. Our unit is proven to improve fuel efficiency up to 19.2 percent, reduce greenhouse gas emissions by 40 percent, and reduce particulate matter north of 65 percent.
INN: Sales of HydraGENTM units this year have done exceedingly well. Can you please tell us about the latest figures, who is buying, and what are your projections for the rest of 2017?
JP: We've sold 700 units to date and are producing an average of 50 units today, with more units shipping daily. We've just doubled the size of our assembly facility to keep up with demand, which we expect to continue to grow rapidly.
Right now, we're focused on large diesel transports, or Class 8 trucks. We've sold units across North America. Our large fleet buyers are starting out small, purchasing five and ten units — and then testing them for a month or two to see the savings for themselves. The feedback we've received to date has been very positive and bodes well.
We've tracked those trucks — and they've exceeded our expectations for fuel savings. Truckers have also told us their truck uses 60 percent less diesel exhaust fluid, which is sprayed into exhaust to break down harmful emissions.
INN: dynaCERT was recently named to the 2017 TSX Venture 50, ranking as the top company across all sectors. Can you tell us about the impressive stock performance over the past year and what you think is driving that success?
JP: The biggest factor driving success is that this is proven technology that meets today's demands. Last year the Ontario Automotive Centre of Excellence validated our technology with extensive studies verifying the emissions reductions and up to 19.2 percent in fuel savings. Fuel savings are huge for the trucking industry, which works on tight margins with fuel being their largest cost.
Governments are also cracking down on the industry in terms of emissions standards. The few other existing technologies that reduce emissions do so after the fact, adding filtration systems truckers hate because of it costs them extra down time. With our technology, however, we deal with the emissions right at the source instead of trying to clean up exhaust before it exits the tailpipe.
INN: You now have a new product under development which is the HydraGENTM 2. Can you tell our readers a little bit more about this technology, how it compares to the first generation and what markets this new product will serve?
JP: We're very excited about HG2. We've got prototypes on the bench being tested now that are about 25 percent the size of our HG1 unit. The small size of our HG2 units opens the door to whole new markets, including in India and Europe, where many trucks are smaller. In North America, we're working with Loblaw to build units for their refrigerated trailers and containers. These smaller trucks use a smaller diesel engine known as a reefer engine which runs 24/7 to keep things cool. Our smaller HG2 unit will also accommodate Class 6 and 7 trucks, such as delivery vehicles and buses.
INN: This month you also announced a collaborative partnership with Northwest Territories Power Corp on a fuel savings and emission reduction pilot project located in the Northwest Territories. Please tell us more about the project and its goals.
JP: Their engineers have been working with ours for the past four months to design a unit that would work with their stationary power generators in remote locations. We're very excited about how things are progressing. Between projected fuel savings and the reductions in emissions, this is going to be a huge win for Northwest Territories Power Corp — and it opens doors for dynaCERT as we move into power generation — an absolutely huge market.

The Northwest Power Corp alone runs 3,500 generators — and there's literally tens of thousands more of these generators scattered across the rest of the country in remote communities, mining camps and similar operations.
These units can also be scaled up to accommodate the shipping market. Their engines are far larger than what we currently deal with. But the amount of fuel they burn and emissions they generate is absolutely unreal. One container ship puts out the equivalent of 50 million cars per annum in pollution. And we know without a shadow of a doubt we can make a huge reduction in that.
I actually had a conversation with a shipping company not long ago, in which I told the representative our unit can save them 10 percent in fuel — paying for itself in six to eight months. But he told me that wasn't the biggest benefit. Jim, you don't understand, he said. Fuel is our largest cargo. If we reduce that by 10 percent, we can increase our payload by the equivalent in weight — that's worth even more than fuel savings.

Clearly, this is a win-win situation.
INN: One final question. When you look back on this year, what accomplishments do you think will stand out in your mind and what are you most excited about?
JP: The fact that we're graduating to the Toronto Stock Exchange from the Venture Exchange will be a big accomplishment for the company. But I think by far, when we look back, sales will be number one. I am pleased with our first quarter results as we commenced commercial sales. With plans to expand globally, we're just getting warmed up.
Earlier this year, we hired a new VP of global sales — whom we brought in from Europe. He's back in Europe right now, and very soon we'll announce dealerships throughout the European market. We're expanding very quickly, making this an exciting time.
CEO interviews are part of investor education campaigns for clients advertising on the Investing News Network. Important news is contextualized by CEOs, and the resulting interviews are disseminated to the Investing News Network audience because they have value to market watchers.
The Investing News Network interviews a CEO for an understanding of their perspective on the company, the investment potential of the company and market news related to the company. The information contained here is for information purposes only and is not to be construed as an offer or solicitation for the sale or purchase of securities.