Oct. 31, 2016 02:30PM PST
Gem Investing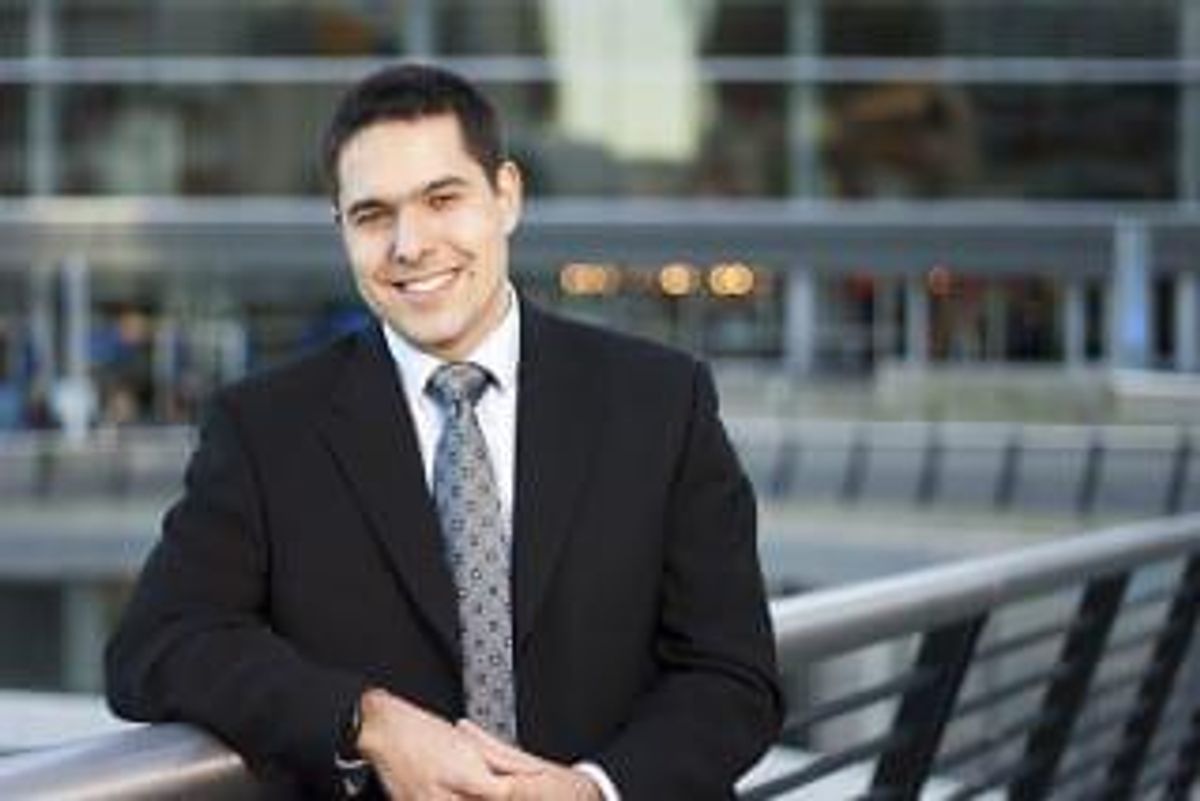 Dunnedin Ventures CEO Chris Taylor talks diamonds and gold in the Kahuna Diamond Project in Nunavut, Canada, as well as the company's next steps.
Investing News Network recently spoke with Dunnedin Ventures CEO Chris Taylor about the company's 2015 Kahuna exploration program's gold till results, a planned gold exploration program, and Dunnedin's next steps for the Kahuna project.
Dunnedin Ventures Inc. (TSXV:DVI) is a Vancouver-based diamond exploration company focused on advancing the Kahuna Diamond Project in Nunavut, Canada. Dunnedin has an option agreement to earn a 100-percent interest in the Kahuna project which lies near to Ranklin Inlet and the surrounding infrastructure of Agnico Eagle's Meliadine gold mine.
Kahuna is an advanced-stage, high-grade diamond project with an inferred resource of 4,018,000 carats of commercial-sized diamonds with an average grade of 1.01 carats per tonne.** Dunnedin recently discovered gold at Kahuna, a rare global find with multiple gold mineralized formations intruded by diamond-bearing kimberlites.
A wealth of historical data on the property coupled with ongoing work by Dunnedin points to significant upside potential for the project. The company plans to develop targets for further bulk sampling to collect sufficient commercial-sized diamonds for a valuation parcel and to expand the current resource estimate.
Dunnedin is currently recovering diamonds and indicator minerals from a series of kimberlite and till samples collected during the 2015 Phase 1 Field Program. Diamond recovery results from the Notch kimberlite were released in September 6, 2016 showing a 1.30 tonne sample of Notch returned 49 commercial-sized stones (+0.85 mm) totaling 1.29 carats with a sample grade of 0.99 carats per tonne. The company also announced conclusion of its summer 2016 field investigation program at Kahuna, consisting of 1,111 till samples collected across the property.
Investing News Network: You've recently reported some interesting gold and till results from your 2015 exploration program at the Kahuna Diamond Project. I understand Kahuna is in close proximity to Agnico Eagle's Meliadine mine development project. Would you please share some of the highlights from those results, and give us some insight into what this gold potential means for the project and for potential investors?
Chris Taylor: The area that the project is in is extremely prospective for gold mineralization. What has been the long-term attractant for many mineral explorers over the past 50 years is really that gold potential of the district. What the recent results mean for us is that we probably identified the only location that I know of globally where you have multiple gold mineralized formations that are intruded by diamond-bearing kimberlites. What this discovery really means is that we found something that appears to be completely unique geologically.
INN: Are there any other comparable projects for investors to look at that have this occurrence?
CT: As far as I know, this is the first time that any company has noted widespread gold mineralization in an area that also contains high-grade diamond-bearing kimberlites.
INN: You have also staked an additional 21 claims nearly doubling the total size of the Kahuna property, placing you within ten kilometers of the Meliadine Mine site. Can you please comment on this move and what it means for the project?
CT: When we began doing work on the property, my first level of really intense excitement came when we began recovering diamonds from the mini bulk samples that we did back in 2015. When those started coming out of the lab, it was a real watershed moment for me because the recovery of diamonds from the project makes the project real. I was very excited again when we began to really intensively review the historic results that were generated in the area. The fact that we are located immediately adjacent to what is probably the best new gold mine currently in development in the country, and there is history of gold exploration in this area, that was really exciting.

By reviewing the historic data, we looked at areas that had been mapped as containing greenstone type metasediment belts, the ones that typically host archaean gold deposits. We noted that there was an entire belt literally right beside our high-grade kimberlites that was open and available for staking. When we saw that, we didn't hesitate. We staked that additional ground in this summer. The new ground we added was very obviously in our mind prospective for additional diamond-bearing kimberlites, but also prospective for gold mineralization, much like at the adjacent Meliadine deposit.
INN:
Now that your summer 2016 field program is complete, when do you expect to see the results and will you be till sampling for gold as well?
CT:
We're still recovering historical results from gold exploration in this area. There is information that has been published by a number of sources over the years, so the company continues to do that review. I would expect new information to emerge at some point as part of that review process because it is such a prolific area for mineral exploration.
Regarding till results from 2016, that program was really designed to test a number of high-priority kimberlite targets across the project both in pipe and dike nature. We will be issuing results steadily over the next several months, in the run up to what we anticipate to be a late winter drill program for 2016-2017. I will be out on the ground drilling and conducting additional sampling around March-April 2017.
INN:
I understand the till sampling and mineral ranking technique that Dunnedin is using was pioneered by your advisor Charles Fipke. Would you be able to tell us a bit about the technique and what makes it so successful at identifying the potential of diamond-bearing kimberlites?
CT:
There were two paths that Dunnedin could go down to really develop this project. One of them is the same path that our predecessor on the property, pursued initially. The previous owner flew geophysical surveys across a very large area and very rapidly identified hundreds of kimberlite pipe targets. The area is well documented to contain hundreds of pipes. It is literally one of the largest kimberlite fields in the country, from the background research that the company has been doing.
We decided to duplicate something along the lines of the original Ekati discoveries that Fipke was involved with. The reason that we opted for that was because that's the method that is going to bring the best long-term value for our shareholders. It costs a lot in any location in Canada to bring in a drill rig and do test holes on random targets, but it costs a lot less to take a few till samples down-ice from two different sources of those minerals and figure out, based on relatively inexpensive mineral ranking and classification techniques, whether the target we are testing is going to be diamond bearing or not.
The technique employed by Fipke was highly effective at Ekati. I believe that most, if not all, of the diamond-bearing kimberlites that were later mined and have had resources drilled off of them, were discovered in the initial seasons under Fipke's direction using exactly these techniques. That's what I see as being a much more cost-effective and efficient method of exploration. We have a very large number of targets that could be diamond bearing, but by using these techniques and taking a few samples down-ice from each of these targets, we are going to be able to rapidly figure out our best targets for exploration and are more likely to be diamond-bearing kimberlites.
To highlight some of the results from 2015, we had specifically tested the down-ice mineral content of a number of kimberlite pipes that we had on the project, and we had diamond indicator minerals coming out in the tills down-ice from potential pipes in three different areas. It indicates to us that there is potential for diamonds in some of the pipes on the project. It is much like every other diamond district in the world where you might have 100 kimberlite pipes on a given property, but out of that you would only really expect a few of them to be diamond bearing. Out of those 100 pipes you may have two that might be economic.
If this ratio applies to Kahuna, then we would expect something similar. There is such a prolific population of kimberlite pipes it wouldn't surprise me if at least one or two of them are diamond bearing. The early results indicate that is a possibility, and it is something for which we have now put a widespread till program across the project to explore. How many targets are there, and how do we rank them in terms of priority?
INN:
Your recent sampling work, announced Sept 6 of this year on the Notch kimberlite at Kahuna, returned 49 commercial-sized +0.85-millimeter stone totaling 1.29 carats, for a sample grade of 0.99 carats per tonne. Would you be able to comment on the market value for such stones and what may be the take-away for investors for what you're seeing?
CT:
The risk to any diamond project is that you may find diamonds, but the diamonds may not be of commercial quality. Most of the value of a diamond mine comes from the bigger, nicer diamonds that are recovered from those mines. There isn't really a huge market for industrial-type diamonds. We are looking at all the diamonds that are recovered from these samples that we took in 2015 and evaluating them for shape, clarity, color and inclusion counts in the stones. What we're seeing is very favorable. We're seeing a population of diamonds that seems to be very comparable to favorable diamonds that have been recovered at other deposits in Canada.
The results are under review by Fipke himself. He has obviously seen a lot of diamonds over the years. In a recent investor meeting we held in October, he commented to the audience that he was very impressed with the characteristics of the diamonds that he has seen at Notch. Our advisor Tom McCandless, who is also on the board of Kennady Diamonds, is also providing a similar evaluation service for us is and he has been looking at all of the diamonds that we have recovered and studying their morphologies. He is very favorably impressed with the look of diamonds that are coming out.
One of the primary goals for the company in the near future is to conduct a bigger bulk sampling program and put together a 1,000-carat diamond valuation package. Those will be sent off once we have 1,000 carats total in diamond weight. We send it off for commercial valuation to a group, typically in Antwerp, and they tell us what a carat of diamonds is worth. Early indications, based on the first few bulk samples that we've done, are very positive and advisors who have the expertise in this field are also favorably impressed with the diamonds and their characteristics.
INN:
You also recently reported that the till samples, drilling and geophysics all suggest that the Notch kimberlite has the potential to extend the 2.6 kilometer strike length that was used to calculate the 2-5 million carats of commercial-size diamonds as reported in March 11, 2015 NI 43-101 final resource.* Based upon that, what's next?
CT:
The next steps for the company would be to get that commercial diamond valuation package. We've also been talking to engineering groups about what it would take to meaningfully grow that resource. The resource that we published is really for very shallow drilling along the partial strike lengths of these bodies. Drilling is anywhere between zero meters down to about 80 meters. Some of the holes go down to 120 meters, but there were deeper drill holes that hit down to a couple hundred meters. There wasn't sufficient drill density to define a resource at those levels. We are looking at how many holes it would take to potentially double, or more, that resource. It doesn't look to be a large number of holes because with the geometry and the relative consistency of the diamond mineralization in these kimberlites, you can have a drill hole every couple of 100 meters in many cases. It would possible to have that kind of spacing between the holes to construct an inferred resource. It looks like it will be a relatively small number of holes required to potentially increase the resource along those lines. That's what we're exploring right now with those engineering firms.
Another step is to use the diamond indicator mineral data, using Fipke's methods, that we are currently collecting across the property to drill test the highest priority new targets. These will be the pipe targets, and they'll be dike targets that will have potential to provide additional diamonds on the property. Gold adds another element, which could be very exciting because the newly staked metasediment belt is close to the Meliadine deposit. We believe that area is prospective for both gold and diamonds. There could be additional kimberlite bodies in that area and certainly the area is highly prospective for gold mineralization.
**  "Technical Report and Maiden Mineral Resource Estimate for the Kahuha Diamond Project, Nunavut, Canada" prepared by APEX Geoscience Ltd., Kristopher J. Raffle, B.Sc., P. Geo. and Andrew J. Turner, B.Sc., P. Geol. March 11, 2015
Mr. Chris Taylor, M.Sc. P. Geo., President and CEO, is the qualified person responsible for the technical content of this article.
CEO interviews are part of investor education campaigns for clients advertising on the Investing News Network. Important news is contextualized by CEOs, and the resulting interviews are disseminated to the Investing News Network audience because they have value to market watchers.
The Investing News Network interviews a CEO for an understanding of their perspective on the company, the investment potential of the company and market news related to the company. The information contained here is for information purposes only and is not to be construed as an offer or solicitation for the sale or purchase of securities.

Investing News Network websites or approved third-party tools use cookies. Please refer to the  cookie policy for collected data, privacy and GDPR compliance. By continuing to browse the site, you agree to our use of cookies.